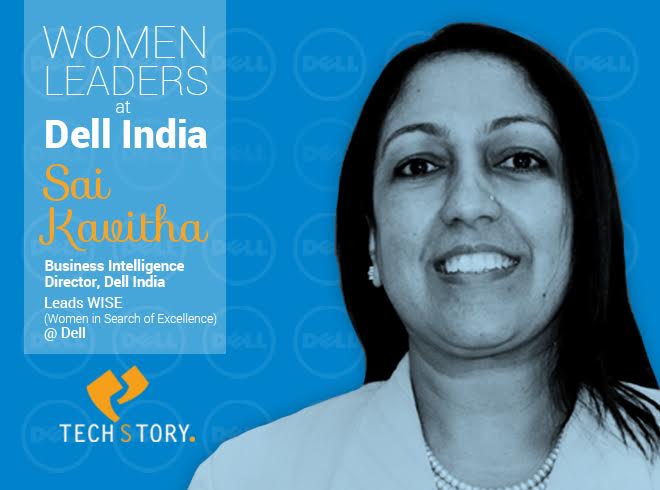 Sai Kavitha is a Business Intelligence Director – Operations Center of Excellence, Performance Analytics Group at Dell India. Her role charter and focus are largely on encapsulating data into meaningful insights through data capture, modeling data and visualization, and applying analytics to help business leaders to make better, timely decisions. Sai Kavitha is a Computer Science Engineer with over 23 years of experience in the industry.
She also leads employee resource group called Wise (professional networking and development for women) and supports opportunity to engage and promote STEM (Science, Technology, Engineering, and Mathematics) to young girls through Dell's unique program called IT is Just Not for Geeks.
If that was not all to inspire you then here is more. Sai Kavitha is a public speaker on diversity & inclusion, parenting differently abled children, and leadership topics. A true symbol of how a person with determination can manage to achieve anything she sets her eyes on, Sai Kavitha is one Woman Leader in India you must know about ! Below are excerpts from an interview we at Techstory had with Sai Kavitha.
Please tell us more about your role as Business Analysis Director and Dell ERG Wise Vice-Chairperson. What are the challenge and opportunities that you are exposed to on a day to day basis ?

As a Business Analysis Director, the focus is largely on encapsulating data into meaningful insights through data capture, manipulation, visualization, and applying analytics to help business leaders to make better, timely decisions. The challenges on the job include the complexity of capturing and organizing the vast amounts of data generated, keeping up with rapidly evolving technology, and finally, maintaining focus from business leaders who are aggressively working to transform opportunities for growth. Analytics is an interesting domain and a career in analytics is one of the most sought after in the industry today. I do see more and more young individuals with research bend and STEM (Science, Technology, Engineering, and Mathematics) education getting into Analytics.
I am passionate about being part of Dell India Wise, an employee resource group, that has extensive focus on professional leadership development for women, mentor support, community engagement, and networking opportunity. As part of community engagement, we run a program called IT is Just Not for Geeks targeted at school girls (9th and 10th grades) in an effort to create excitement about potential career path in the technology industry.
As a Business Analysis Director, what is your key priority for your people?
My key priority is talent development of our people to realize their potential. My leadership style is more like a mentor and coach. I strive to enable and increase people engagement in every aspect of business. I am consistently working towards helping our people identify competency & skillset gaps, build newer skillsets, and nurture an ecosystem that brings the best of their role charter. Additionally, I believe in empowering and trusting my people – that has always delivered best results in their role charter.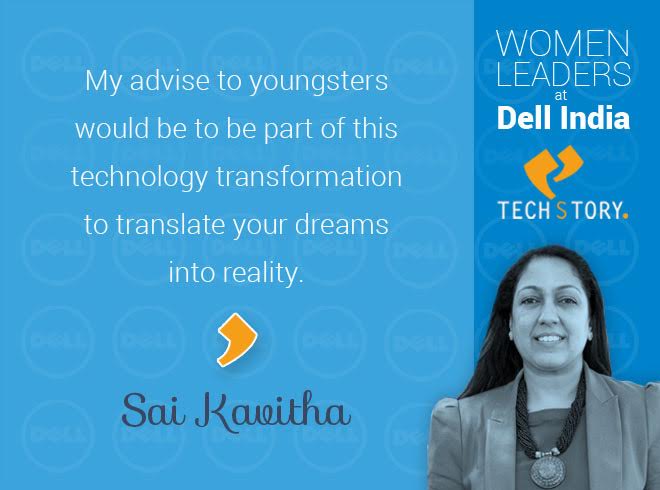 What would be your message to youngsters trying to get into the field of technology?
Technology is part of our ecosystem and digital literacy is transforming our lives. Today's youngsters are better equipped with technology and tools. This enables them to think way ahead and work through career options that were not known earlier. So, to all the youngsters, my message is "Be part of this technology transformation to translate your dreams into reality." How is this achieved? – By applying intelligence into a productive career, either by being part of the technology world or by being an entrepreneur to build new technology. This enables increased business opportunity, and you can utilize technology to engage and bring out creative aspects such as literature or art or economics, etc.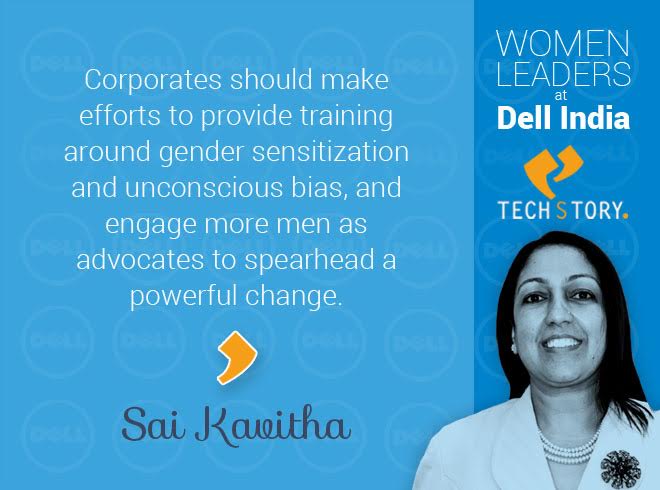 Technology as a field is predominantly dominated by men. Are you seeing this trend changing? What steps should be taken to get and keep more women in the tech workforce?
Yes, I did feel that technology was predominantly dominated by men, especially in the early 1990s. However, I do see the trend changing with an increasing women workforce in technology, defining the career landscape as per how they would like to build their career on what best works for them. One of the significant trends, I am observing is the rise of women entrepreneurs in all segments including technology, fashion, ecommerce, literature, etc. Personally, I have experienced women in their mid-career dropout to support their family – for reasons such as raising children or being caretakers to support the elderly. I strongly believe that we need to have the best practices implemented that support women to have the right level of flexibility, create an ecosystem to make career choices that works best for them, provide mentorship and support, etc. Additionally, corporates should make efforts to provide training around gender sensitization and unconscious bias, and engage more men as advocates to spearhead a powerful change. HR should work very actively to support career transitions, provide platforms and tools that help women achieve their career aspirations.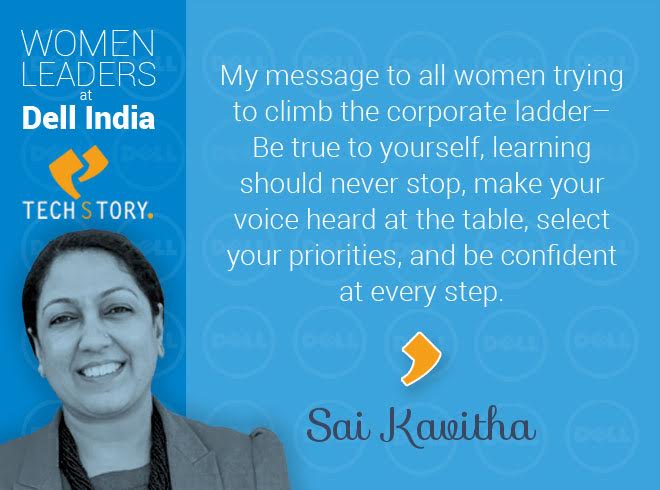 Being a woman, was it more difficult for you to climb the ladder? What would be your message to all the women trying to climb the corporate ladder – especially in terms of striking a balance?
I am successful, not because, I am a woman. I believed in my strength, worked on my competency, delivered results with confidence, built risk-taking abilities etc. and this is what led to successfully climbing the ladder. My career journey has been very exciting, full of education as I explored newer opportunities, passionately handled challenges, smiled at every stress, and encountered several risks, made tough decisions. I continue to climb the corporate ladder.
It is important to define your career, choose a path that you want to tread, and be prepared at every phase of your professional journey. I believe opportunities exist for men and women. It is the competency levels and skillsets, hardwork with a smart understanding of the ecosystem you operate, ability to traverse the trajectory with confidence, and making your voice heard at the table that elevates you to success. My message to all women trying to climb the corporate ladder – Be true to yourself, learning should never stop, make your voice heard at the table, select your priorities, and be confident at every step.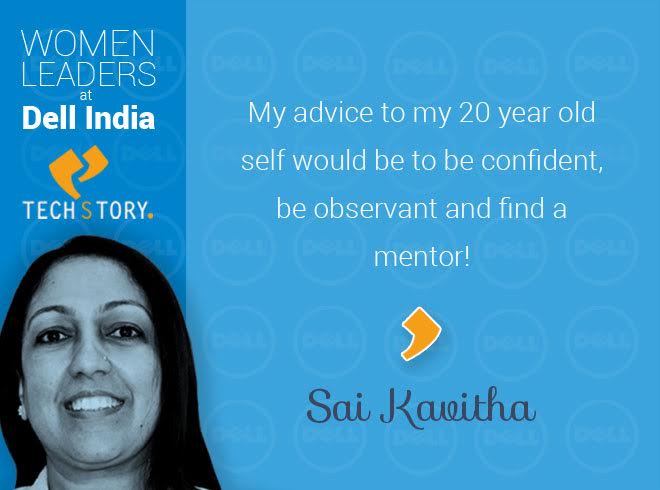 There is a lot of debate around whether or not women can have it all – your comments on the same
I believe in the "women cannot have it all" philosophy. If I trace my own life's journey, there are tough decisions I made, as a single-mom with an autistic child. I had to swim through tides of challenges every day. Working through a demanding career journey, identifying significant needs, dropping several things that I could not manage, giving up on social and family functions to invest that time into being a counseling parent for special needs children, enforcing a strict discipline to my life on a daily basis, that was tough, and when I retrospect, I see the truth in my life – woman cannot have it all.