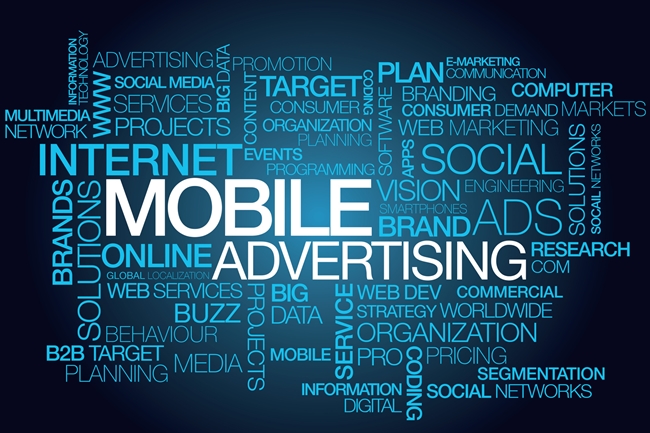 With mobile emerging as the dominant screen for consumers, the nature of digital advertising has evolved over the last couple of years, as the latter moved away from their desktops. As a result, the mobile advertising market is expected to reach $100bn in 2016.
The future is especially bright for India. The country is considered as the world's second largest market in Asia Pacific for smartphone consumers. For advertisers, this means an immense opportunity in waiting. As mobile become the preferred medium of consumption, companies are recognizing the need to spend more on digital marketing, with mobile becoming central to the advertising strategy. Data by eMarketer suggests that advertisers in India will spend close to $350bn in 2016 to reach consumers on tablets and mobile phones, an exponential rise from $26bn in 2013.
A successful mobile marketing strategy can enable businesses to drive the power of mobile deeply and make more meaningful connections with their users, both new and existing. With advancements in technology, the mobile marketing ecosystem has changed, providing more access to businesses to understand their consumer base, their users' behaviour and whether they are, in fact, hitting the right audience at all. How is technology in mobile advertising fueling this? The answers lie here:
POWER THROUGH PROGRAMMATIC
The traditional process of digital advertising is particularly slow and depends a lot on manual processing. A typical process involves several request for proposals (RFPs), human negotiations and manual insertions of orders (IOs), making it rather slow and inefficient when dealing with hundreds of thousands of orders at a time. With traditional advertising, ads are purchased in bulk and advertisers have little control over the ad inventory they buy, thereby also limiting the optimization of the campaign to reach the right audience. The ads placed as such target a site, rather than an individual.
However, advertising on mobile works differently from websites. Bulk advertising campaigns, which could earlier work on desktop, more often than not lead to audience waste and inefficiencies in mobile. For apps and app-based businesses that offer a specialized product or service, it can be difficult to alter their campaigns to reach the right target audience. By utilizing programmatic advertising, businesses can expand their profitability by concentrating on the audiences that matter the most to their outreach campaigns. Programmatic technology enables advertisers match the ad that fits best with the mobile user, leading to higher click-through rates and conversions.
[box type="shadow" align="aligncenter" class="" width=""]Related Read:
AppLift's Rohan Patil Talks About Mobile Marketing In India And The Technology Behind It ![/box]
LEVERAGING DATA TO BRING VALUE TO MARKETING EFFORTS
The modern consumer has complex sets of preferences, and, most importantly, low attention spans! If one app isn't gratifying the consumer needs, it is likely that the app will be uninstalled and they will quickly move to the next idea that catches their fancy. Mobile advertisers know how critical this is. Accurate data insights into who their target audience is and what their preferences are is the heart of real-time marketing efforts. Blanket advertising can hardly target the right audience – it doesn't differentiate between a 60-year old grandpa and a 16-year old games fanatic! Data is the precious oil on which success of a business's campaigns runs. By using first-party data to identify the best users, second-party data to identify where to find them, and third-party data to determine the best ways to shape messages across the market, mobile ad campaigns are made to deliver greater performance.
OPTIMIZATION CAPABILITIES FOR INCREASED ENGAGEMENT
Technology in mobile advertising is empowering advertisers to better manage campaigns by keeping the costs low, but maximizing their reach at the same time by making use of intelligent technology. For instance, programmatic media buying lets advertisers track the campaign performance in real-time, and also allows them to tweak the campaigns for best results. Whether it is choosing the inventory type by creating white and black lists, managing the campaigns by dayparting or geo-targeting, or capping the frequency of their campaigns to prevent audience fatigue, advertisers can maximize the benefits of technological tools in mobile app marketing to improve campaign performance.
DATA ANALYTICS TO DELIVER RESULTS
The ability to understand who the users are, where they are coming from, and what their behavior is, are key for any advertiser, more so on mobile. In a mobile ecosystem, user acquisition is only the beginning. Retention, engagement and conversion are equally important phases of the lifecycle. By making the use of technology and data analytics, advertisers can now also identify how engaged those acquired users are over the time. Measuring the Lifetime Value (LTV) of users can be an important metric in determining how these users can be targeted for long-term gains. By evaluating the revenue generated from these users, it can also give a more transparent idea of which side of ROI spectrum does one lie on.
THE LAST WORD
The mobile advertising ecosystem is ever-evolving and is moving to a point where marketers are looking past the clicks and installs to focus more on deeper user engagements. With limited screen sizes and shorter ad spaces as compared to desktop, the key for success is in having focused and targeted campaigns as well as optimized use of technology tools that deliver greater bang for your buck.
(Disclaimer: This is a guest article contributed on Techstory. All content as well as views expressed are those of the author. Techstory is not responsible or liable for any content in this article)
Image Credits: mobiletrends.pl
About The Author: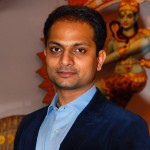 Rohan Patil is an entrepreneur who has worked for Goldman Sachs (London), Rothschild (Paris) and A.T.Kearney (EMEA). He is an alumnus of the London School of Economics & Political Science (LSE) and is currently the Managing Director for AppLift in India – developing and expanding the company's operations on the ground. Previously, Rohan co-founded Dataconomy Media, Europe's leading media portal focused solely on data science, which was ranked among the Top 100 Global Big Data Brands and as being one of top 5 start ups in Berlin.
[box type="shadow" align="aligncenter" class="" width=""]Also Read:
Digital Advertising Trends That Will Dominate 2016 !
Claymotion is taking Predictive Analysis in Mobile Advertising to next level !
Marketing Guru Ashok Lalla Talks About The Past, Present And Future Of Digital Marketing ![/box]