The Korean giant, Samsung has been gearing up to launch its new flagship for this year, the Samsung Galaxy S23 series! There has been an increasing number of internet searches about what could be this new smartphone be capable of when it comes to its chipset performance and efficiency.
And the latest Apple iPhones have always been the top performers in this area in terms of performance! But once again this year, Apple came out on top for giving its iPhones the best-in-class efficiency and performance thanks to the new Apple Bionic A16 chipset.
You may now be wondering if the new Samsung smartphone will be able to compete with the iPhone 14.
The most recent Qualcomm chipset, which of course was developed to fight primarily with the A16 Bionic chipset, has been moving as Samsung has been doing.
We can assume that the rivalry will be fierce between the two devices. Without any further ado, let's take a deep look into the versus battle between Samsung Galaxy S23 Ultra and Apple iPhone 14 Pro Max.
Samsung Galaxy S23 Ultra VS Apple iPhone 14 Pro Max- Chipset Comparison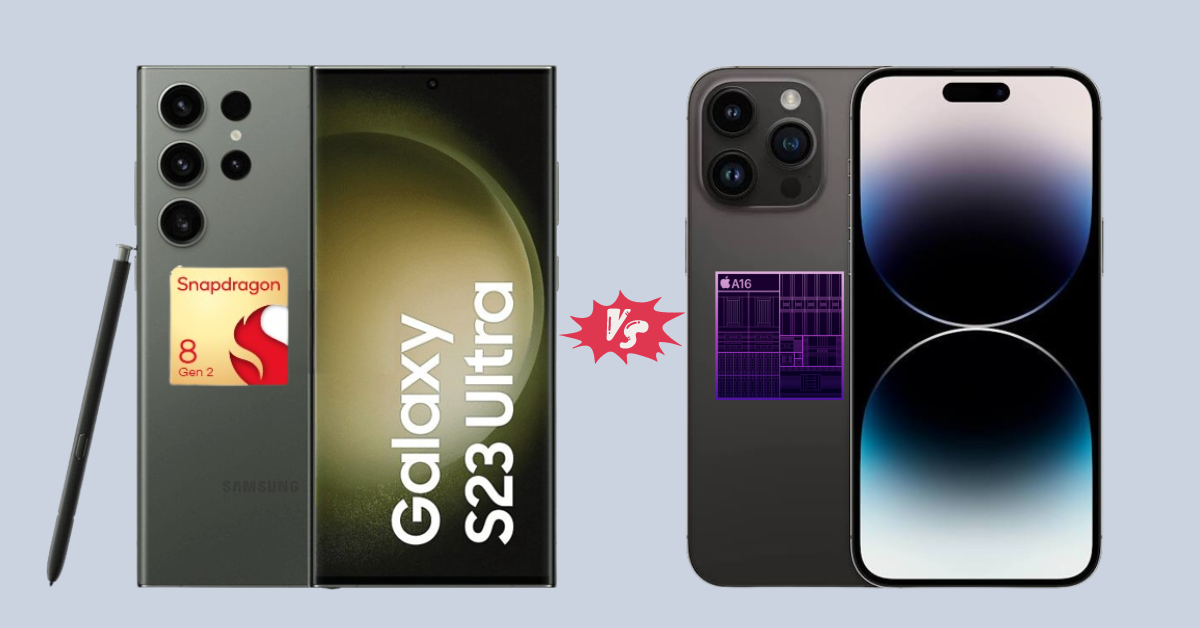 Basically, the main competition is going to be between the powered chipset here, which is the Qualcomm Snapdragon 8 Gen 2 for Samsung and Apple Bionic A16 for Apple.
So, let's have a look at the specification side of this duo flagship chipset.
Qualcomm Snapdragon 8 Gen 2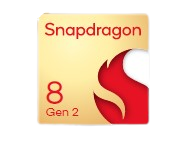 This processor was introduced as the Qualcomm Snapdragon 8 Gen 1 with improvements. Well, it appears like Qualcomm has considered their competitors as well as all of the feedback from tech YouTubers.
The most significant upgrade is that the chipset's clock speed has been increased from 3.2GHz to 3.36GHz. The Samsung Galaxy S23 series is the only device that includes the overclocked chipset.
The new chipset has been manufactured under the new 4NM process where you will be getting two set performance cores which is the Cortex A715 chip which has clocked to up to 2.8GHz.
This chipset has another set of two new performance cores which is the Cortex A710 which has been clocked to 2.8GHz.
To provide better efficiencies, here you will be getting ARM Cortex A510 which has been clocked for 2GHz.
That was about the CPU, let's now move to the GPU, here the new chipset comes with Adreno 740 GPU which comes with Hardware Raytracing with the help of iGPU.
Adreno 740 GPU's performance has been improved by 25% compared to the Andreno 730 featured within the Snapdragon 8 Gen 1.
Additionally, it has been stated that Samsung, not TSMC, would properly build this new Qualcomm processor.
Qualcomm has also added support for its AI engine which includes both:
Qualcomm Hexagon Processor, and
Qualcomm Sensing Hub
It has been claimed that the chipset would be able to operate faster and much more effectively with the support of the Hexagon processor thanks to its physical connecting technology.
Then there is the Qualcomm Sensing Hub compatibility, where it is rumored that the chipset will make use of the new Dual AI processor to provide direct-to-app voice help.
When it comes to the GPU, Qualcomm supports Qualcomm Adreno, and you also receive the most recent cell modem, the Snapdragon X70 5G Modem RF system.
Both Wi-Fi and Bluetooth are supported by the Qualcomm FastConnect 7800 processor, which has a peak speed capability of up to 5.8GBps. Additionally, Bluetooth 5.3 will be supported.
The chipset has been modified to enable LPRR5X RAM and has a max memory speed of 4500MHz.
:: To know more, you can checkout the Qualcomm website.
Apple Bionic A16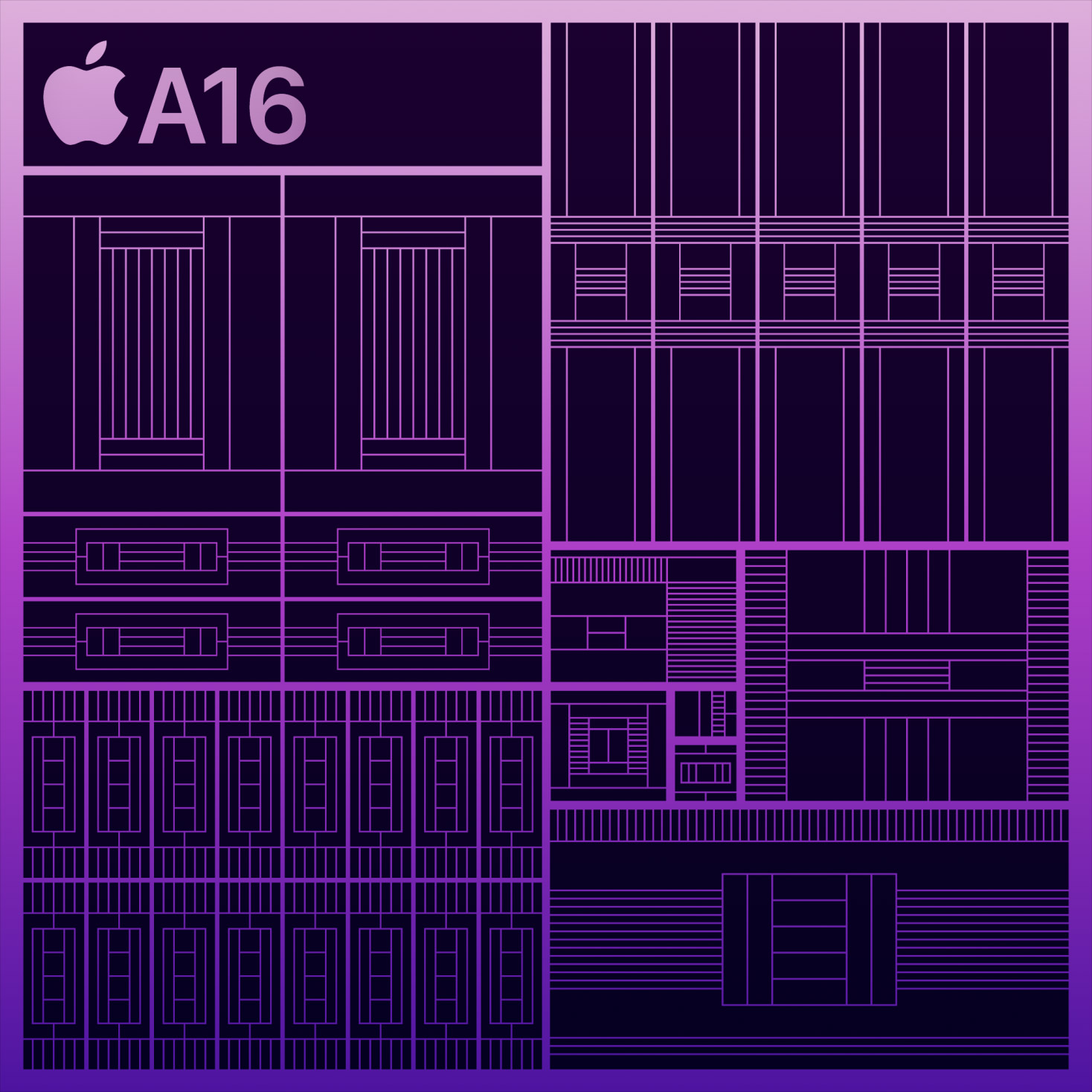 Now, if we move to other Apple Bionic A16 chipsets, here the new chipset from Apple comes with 6 cores which have been divided into two performance cores and a four-sets of efficiency cores.
As far as clock speed is concerned, it's been said that the performance cores have been clocked to around 3.46GHz.
However, Apple doesn't really provide accurate information about its chipset features but we have updates that claim that the new Neural Engine within the Apple A16 Bionic SoC, where you will be getting even improved performance cores where also get a dedicated graphics engine.
Just like the Qualcomm chipset, even the Apple Bionic A16 Soc has been manufactured under the new 4NM process by TSMC.
To know more about this new Apple Bionic A16 chipset, you can have a look at the extensive chipset review by Nanoreview.
Who wins here?
As of now, we can say that performance as well as the efficiency cores in the Apple Bionic A16 is way better than the newly launched Qualcomm Snapdragon 8 Gen 2 SoC.
But, if we look at the GPU performance, especially for gamers, the Qualcomm Snapdragon 8 Gen 2 gets a win over the existing Apple Bionic A16 chipset.
And, considering the fact that the Android smartphone comes with a great set of customization over the iPhones, gamers getting a new Android phone, especially the Samsung Galaxy S23 Ultra will be a great choice to go with.
FAQs
Which is better Samsung S23 or iPhone 14?
In terms of chipset comparison, the new Apple iPhone 14 series may be said to have won! However, there is a significant chance that Samsung Galaxy S23 will exceed Apple iPhone 14 in this scenario if we consider the pricing, GPU, and display. It all hinges on the operating system you like, though!
Also Read:
Samsung Galaxy S23 Ultra VS Apple iPhone 14 Pro Max- Display Comparison
Comments
comments