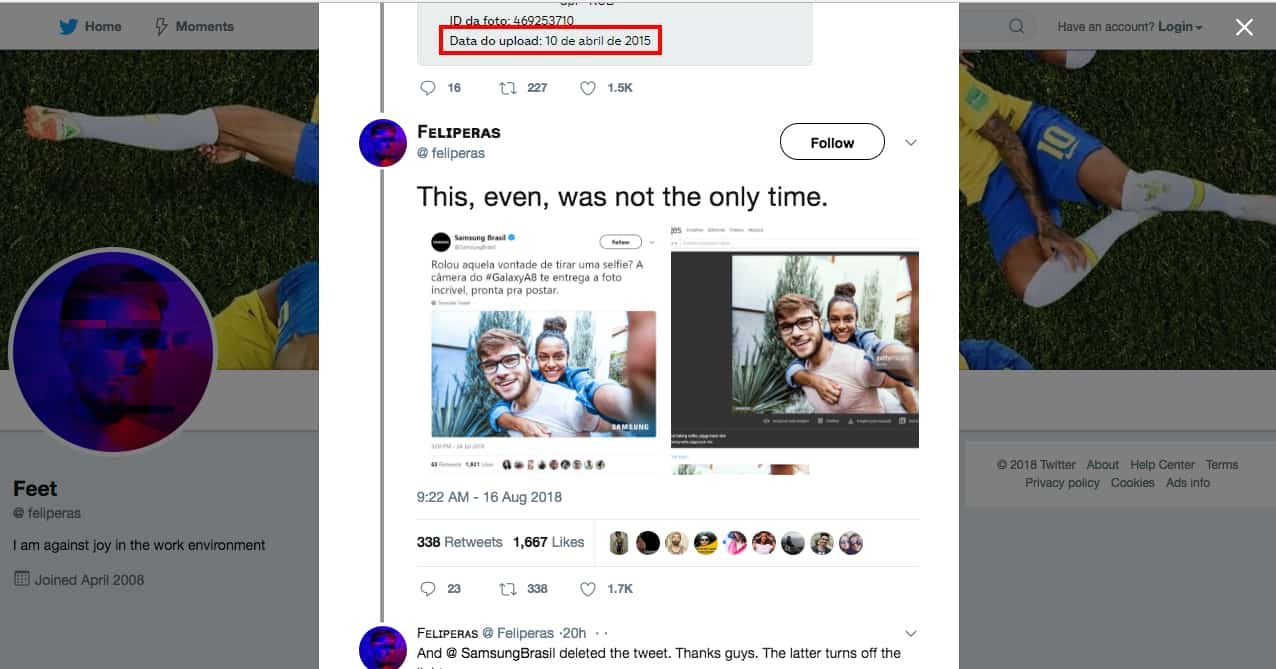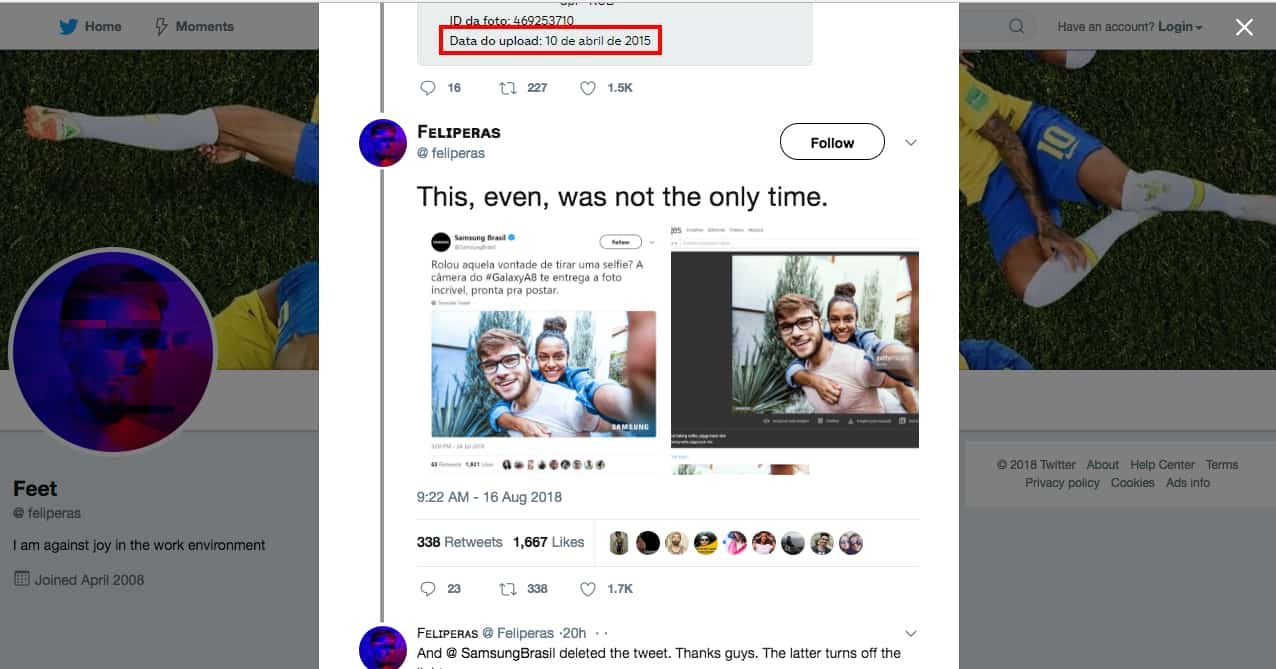 When Apple tried to show off for the camera quality of its latest flagship iPhone, it uses social media for user photos by searching for the latest hashtag "Shot on iPhone." Apple already has plenty of actual photos it than licensing for advertising.
But when Samsung tried to tout for the camera of the galaxy A8 on the Social Media platform, Twitter, then it used the stock photos which is most likely shot with the DSLR.
A Twitter user in Brazil presented the evidence. He tweeted the screenshots of the Samsung Brazil tweets just alongside with the same images which are found in the online archive for Getty Images.
The user, Feliperas, wrote: "Who are you trying to fool, Samsung Brazil?"
"Oops, sorry, you're right, Feliperas," Samsung replied. "Many of the photos we post are taken using our smartphones, but some, like this one, comes from a database of images that resonate with our target audience."
In both the cases, the tweets were about the A8's front facing camera which is good for selfies. The Samsung A8 is a mid-range smartphone which comes with several features that are also a part of the makeup of Samsung flagship S8 series.
Picture Credits: CultOfMac