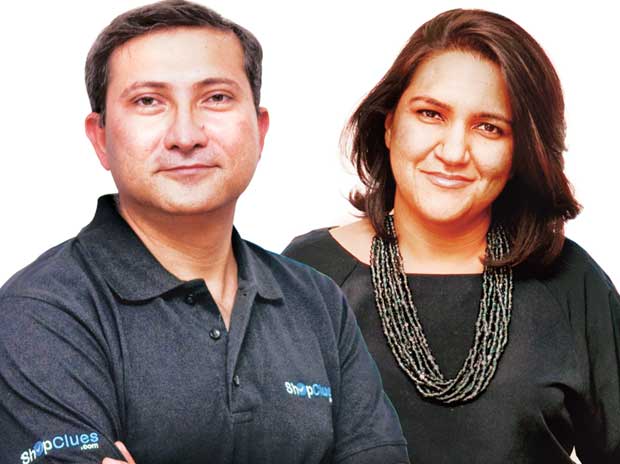 27 September 2017, India:
Sandeep Aggarwal, founder of ShopClues and Droom has lodged an FIR against his estranged Wife Radhika Aggarwal and Sanjay Sethi, co-founders of ShopClues.
According to the complaint, which has been reviewed by ET, Aggarwal has claimed that Radhika Aggarwal and Sethi have misappropriated funds, attempted to revoke Aggarwal's voting rights, while also undermining his contribution to the growth of the firm.
Sandeep has alleged that while he was facing prosecution in the US for insider trading — for which he has pleaded "not guilty" — Radhika and Sanjay allegedly took his signatures on wrong papers and committed forgery in order to usurp the company from him.
"Sandeep Aggarwal was arrested by the FBI and is awaiting his sentence in the US Courts and has filed the present FIR while concealing the fact that, he has previously made an attempt on similar grounds at Economic Offence Wing in Gurgaon but the case was closed in favour of the management of ShopClues. Mr. Aggarwal is also out on bail in India and facing trials on the charges of criminal defamation, violence and outraging the modesty of women. The initiation of the instant FIR and seeking a media trial is nothing but an attempt by Mr. Aggarwal to continue to malign the reputation of ShopClues," said Sandeep Kapur, the legal representatives of ShopClues, in a statement.
Shopclues, an online marketplace, was founded in 2011 by Sandeep Aggarwal, Radhika Aggarwal and Sanjay Sethi. It has over 12,000 registered merchants retail 2,00,000+ products on the platform to over 42 million visitors every year across 9500 locations in the country. (Image- Business Standard)
Related Read: Exclusive: Sandeep Aggarwal Opens Up About E-Commerce Space In India, His Outbursts In Social Media And Lot More
Comments
comments