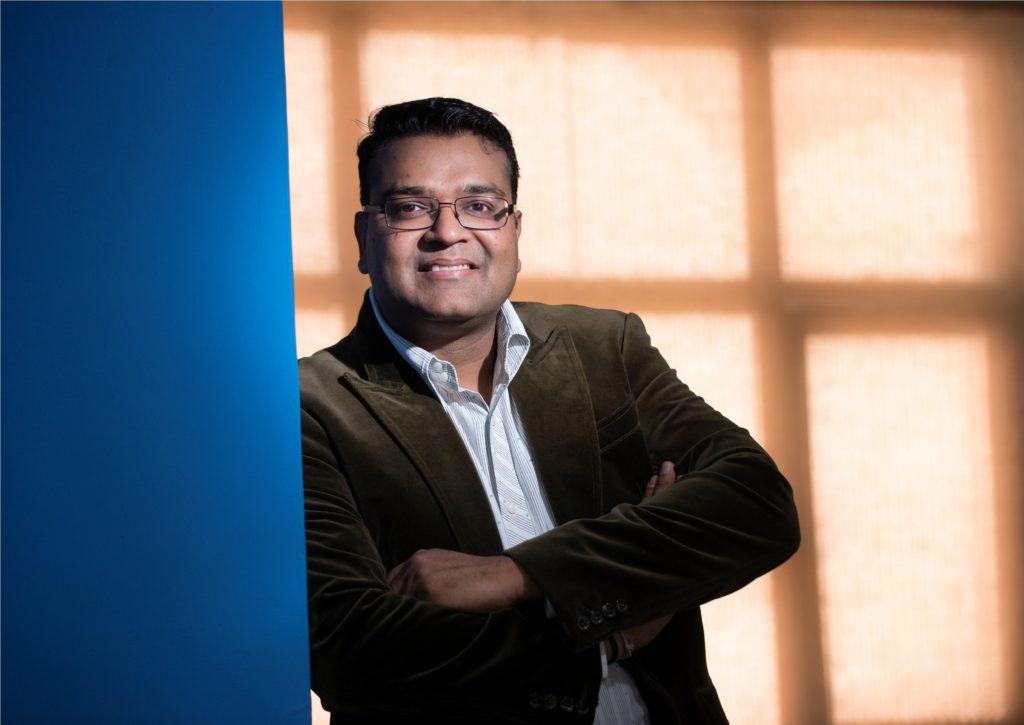 There has been a lot happening in the Indian e-commerce market. The year began with Tiger Global's Kalyan Krishnamurthy taking over as CEO, Paytm raising $2o0 million and Flipkart's recent massive fund raise of $1.4 billion.
As far as the Flipkart and Snapdeal merger is concerned, one party that was going to benefit from the deal would be Shopclues as they will now take up the third spot in Indian e-commerce for which it was giving a tough fight with Snapdeal all this while.
In this regard, we caught up with Shopclues and Droom's founder Sandeep Aggarwal for a tête-à-tête on the recent happenings in e-commerce space, his outbursts on social media and the kind of startups he is currently looking to invest in.
Do you think Flipkart-Snapdeal will merge, and if they do, how will it affect the marketplace?
Given that both companies are struggling, their merger would not seem so surprising. In fact, it could create a strong footprint in the e-commerce marketplace, whenever it happens.
How did your ShopClues experience in context to marketplace model help you strategize Droom?
ShopClues was found in an era when most e-commerce ventures in India were based on inventory-led models. Under my guidance, my team and I managed to make it one of the biggest consumer internet brands in the country. As one of the leading authorities in marketplaces, my vision and obsession with new markets shaped my professional expertise, first with ShopClues, and eventually with Droom.
After a year of low investments for e-commerce in 2016, how do you see the recent investments in top e-commerce companies this year?
We had witnessed a decline in the market since May, 2015. By the end of 2016, the e-commerce market saw a low period of 18 months. However, things eventually started to look up in the New Year, and I'm sure this will be a blockbuster year for e-commerce ventures. I believe that both 2017 and 2018 will prove to be big for Indian entrepreneurship, e-commerce, and marketplaces, and thus, have become more organized for my own personal investments as well.
Which kind of startups are you currently looking to invest in?
Currently, I'm looking to invest in startups that are primarily into consumer internet and focusing on 6 major areas, viz. Health-tech, Edu-tech, Fin-tech, Data science, Marketplaces, and Internet of Things (IoT). I'm only looking to invest in a technology-driven business, and not physical retail, and would preferably go for high-quality entrepreneurs.
Your recent outburst regarding your family issue on social media didn't go too well, how are you coping with the situation now?
I am not going to comment on whether it went well or not. The fact is, it happened on a public platform, which I have realized is not a good thing, be it for a layman or a prominent businessman like me. As a human being, I'm aware that no one is perfect, and sometimes such mistakes happen.  I think I was wrongly assumed on multiple counts and was deeply hurt by the whole thing.
How do you manage tremendous work pressure and personal life?
In terms of tremendous work pressure, I must say that being an entrepreneur is one of the loneliest jobs on earth. You are constantly judged by your colleagues, your investors, media, and partners. Therefore, you really need to have a different mental composure and prepare a coping mechanism before you become an entrepreneur.
I have been an entrepreneur for 6-7 years, and I can tell you it is not as easy as it looks. When you decide to become an entrepreneur, know that you and your entire family are now invested in the venture socially and mentally; so you need to prepare yourself accordingly.
After having huge success with ShopClues and later Droom, what's in store next?
I believe Droom is my masterpiece, a 'Be all and end all' venture. I am confident that I'll be able to make this brand a USD 25 billion company by 2021 and make it a household name in the near future.