All Apple iPhones and Android smartphones that grace the shelves of Saudi Arabian markets will be mandated to sport the convenient USB-C charging port from the year 2025. This transformative alteration will be followed by a subsequent integration into laptops in the year 2026. The impetus behind this resolute decision draws parallels from the European Union's proactive endeavour to establish a unified USB-C charging standard, particularly for smartphones.
Aligned with authoritative reports from GSM Arena, the local Saudi Arabian government has ushered in this groundbreaking regulation with a multifaceted agenda in its crosshairs. Among the prominent objectives driving this change are the commendable goals of curbing the proliferation of electronic waste, streamlining expenditure on charging accessories, and elevating the overall user experience. The anticipated enhancement in user experience is poised to manifest through various avenues, notably by simplifying the process of procuring or borrowing compatible charging cables and amplifying the assurance of swift and seamless data transfers.
The formidable decree emanates from the collaborative efforts of two pivotal entities, namely the Saudi Standards, Metrology, and Quality Organization, in conjunction with the Communications, Space, and Technology Commission. The orchestration of this momentous announcement is slated to unfold across two distinct yet interconnected phases.
Apple's Strategic Alignment and Anticipated Transition to USB-C Charging
The initial phase, scheduled for rollout in 2025, will witness the embodiment of USB-C charging ports within an array of smartphones, encompassing both the illustrious Apple iPhones and their Android counterparts. This move signifies a concerted step towards harmonizing charging practices and capitalizing on the advantages of standardized technology.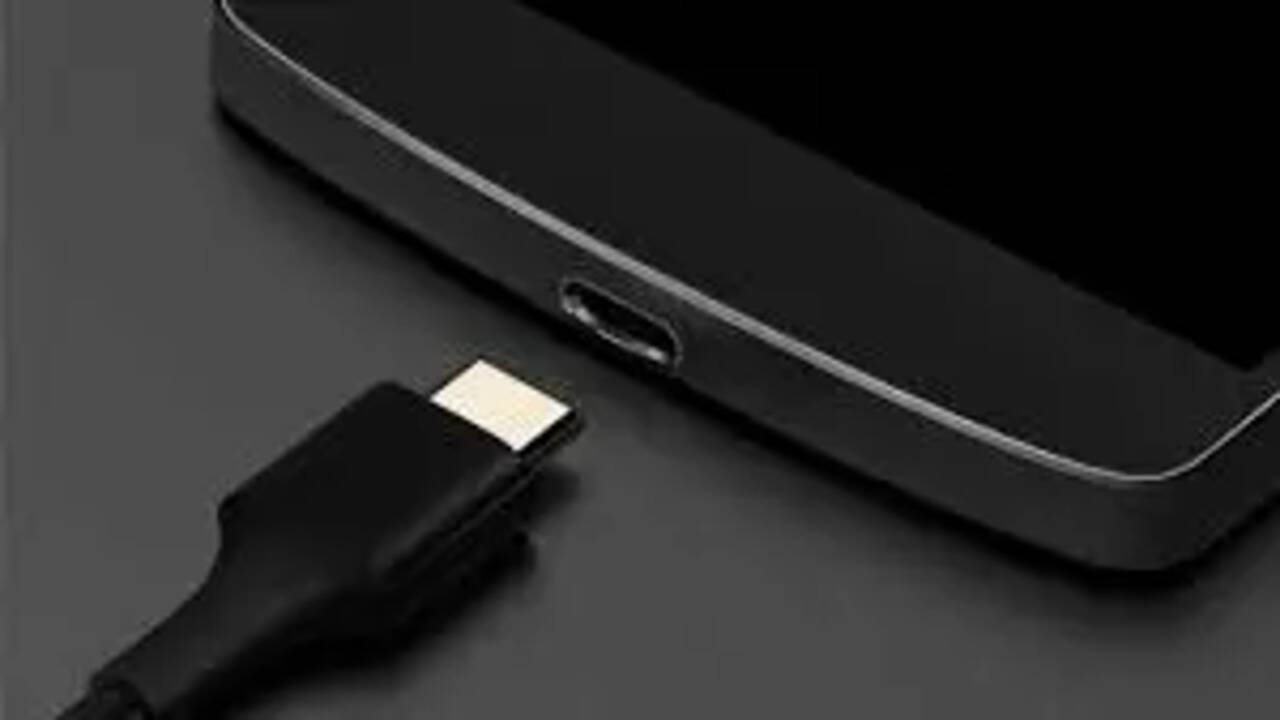 Subsequently, the momentum will cascade into the second phase, set to materialize in 2026, where laptops will be seamlessly integrated into this progressive shift. This strategic extension of the regulation underscores a forward-looking approach aimed at encompassing a broader spectrum of electronic devices, thereby reinforcing the broader goal of enhanced compatibility and user convenience.
Starting from January 1, 2025, a new legal mandate will come into effect, requiring all manufacturers of smartphones, headphones, keyboards, speakers, and routers to incorporate USB-C charging ports in their products. This move aims to standardize charging interfaces and enhance user convenience. Following this, the law's scope will be broadened from April 1, 2026, encompassing laptop computers as well.
Interestingly, this regulatory development is not anticipated to significantly impact tech giant Apple. It appears that the company is already aligning with the forthcoming requirements, as reports suggest that the upcoming iPhone 15, slated for release this year, will feature a USB-C charging port. It's worth noting that, in accordance with European Union (EU) regulations, Apple is mandated to transition to USB-C by the time the iPhone 17 rolls out in 2025.
Regulatory Challenges and Consumer Impact
Speculation surrounding the iPhone 15 has been fueled by leaks claiming to showcase images of the device's USB-C components. These leaks have created a buzz among tech enthusiasts and consumers eager to witness the evolution of Apple's flagship product.
Despite the prevailing rumours and developments, Apple has chosen to remain tight-lipped on the matter. In previous instances, the company has articulated concerns about the potential drawbacks of a universal charger standard. Apple has contended that such a shift could stifle innovation and paradoxically contribute to an increase in electronic waste rather than curbing it.
In a separate development, unverified reports emerged in February 2023, suggesting that Apple might deliberately limit the charging and data transfer speeds for devices connected via uncertified USB-C cables. However, this notion was met with strong resistance from the EU. Authorities within the EU communicated their firm stance to Apple, asserting that any such action would be deemed unacceptable. The EU further emphasized that if Apple were to proceed with throttling speeds for non-certified cables, the consequence could potentially entail a ban on iPhone sales within the EU market.
In essence, the impending enforcement of USB-C standards represents a pivotal juncture in the technology landscape. As various stakeholders navigate this transition, the interplay between regulatory mandates, industry innovation, and consumer expectations will undoubtedly shape the future trajectory of device connectivity and charging practices.