Adani vs Hindenburg: The Supreme Court (SC) of India has set up an expert committee on the recent Adani-Hindenburg case. The court will today hear the petition relating to the Hindenburg report including the Constitution of the committee relating to regulatory mechanisms in order to protect the investors.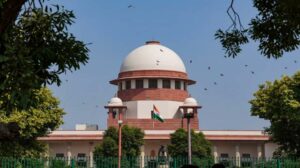 Justice AM Sapre, a retired judge, will lead the committee. Also, the Securities and Exchange Board of India (SEBI) has been directed by the Supreme Court to probe into the matter and find out whether Section 19 of the SEBI rules has been violated and whether there was any manipulation of stock rates. They are given a time of two months for investigation and later submit a status report.
SC had refused sealed cover suggestions
The Supreme Court (SC) of India has rejected the Center's sealed cover proposal to improve the stock market's regulatory measures in the time of the Adani-Hindenburg dispute. Moreover, to ensure the openness of the procedure and protect the Indian investors from any damage, the bench has refused to accept names in an envelope.
Soon after rejecting the closed envelope, the bench said that although the names have to be disclosed to the other side, the court will assist a committee on its own.
It will also maintain a sitting judge who will not be a member of the committee assigned to examine the Hindenburg report and the Adani fallen stock that followed.
Adani-Hindenburg Case :
Gautam Adani, the richest man in Asia, fell from his position after his empire crashed by $50 billion. The Adani group was accused of fraud in a report published by Hindenburg Research.
In response to that report, the Adani group stated the allegations as "baseless" and "malicious".
The group has also alleged that these reports are a "calculated attack on India", its institutions, and the India "growth story".
The Adani Group said, "This is not merely an unwarranted attack on any specific company but a calculated attack on India, the independence, integrity, and quality of Indian institutions, and the growth story and ambition of India."
"It is tremendously concerning that the statements of an entity sitting thousands of miles away, with no credibility or ethics has caused serious and unprecedented adverse impact on our investors," the Adani Group said.