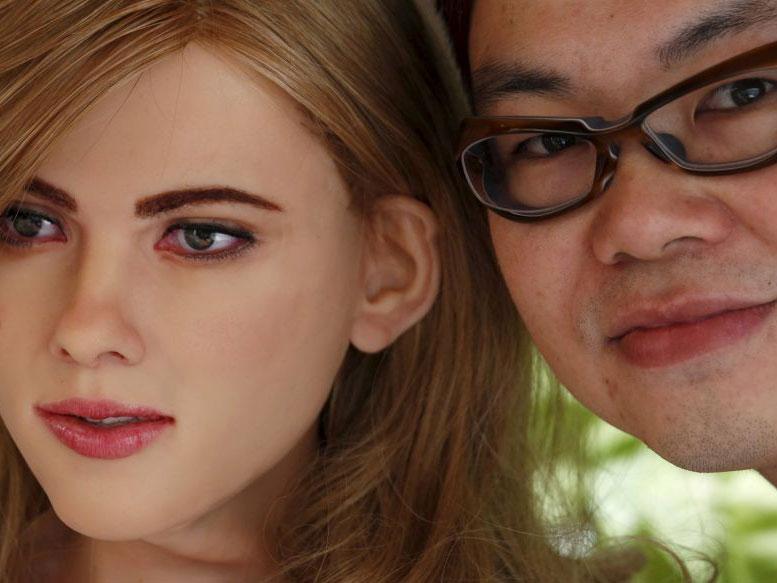 5 April, 2016, UK: The technology is advancing and the world is getting ready to see what next, the tech industry has in its kitty for them. The recent news from the tech sector will surprise the world, as a man from Hong Kong has created something which is considered as next to impossible. Ricky Ma, 42 year old designer has made a robot in his flat which is an exact replica of Hollywood star Scarlett Johansson.
Ma took a year and spent more than £34,000 to build this machine. It looks so similar to 'The Island' star that viewers might consider it as a doppelganger. Ma has named its machine 'Mark 1' and while speaking to media, he said that he always wanted his robot to look like some Hollywood star but however, he didn't specify any particular name.  By looking at the robot, viewers can easily relate the inspiration behind Ma's design.
Apart from looks, the robot has some other features as well, such as it can move its limbs, alter its facial expressions, and even reply when spoken to by Ma through a microphone. It also has a unique feature that enables the machine to respond to compliments. When Ma tells it how beautiful it looks, it replies with a flattered "thank you" and gives a cheeky smile and a wink. Though it cannot be considered as the perfect humanoid, but certainly its features are very impressive.
Image-independent.co.uk
Comments
comments