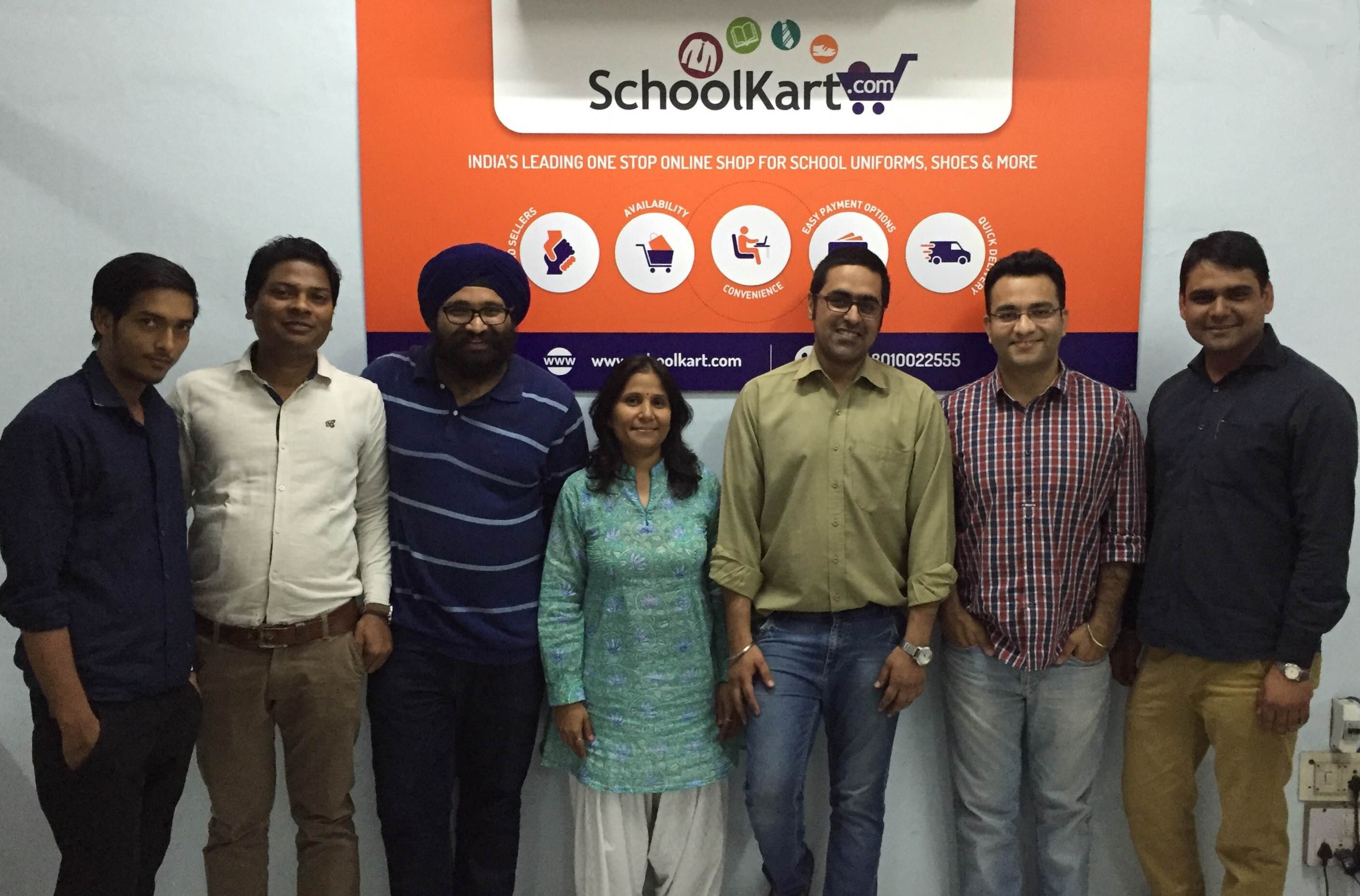 30 March, 2016, New Delhi: Schoolkart.com, one stop destination for school accessories and other school related products has managed to allure the interest of the investors. A Delhi-based startup has pumped around US $300k funding in its second seed round. Till now, the company has raised around US 0.5 million funding from its investors.
The recently concluded round was headed by a mixed bag of 10-12 angel and HNI investors. With this raised amount, company plans to scale up its operations by hiring new talent, enhancing its technology and spreading its wings to other cities. Currently, with the team of 15 people, company dominates Delhi-NCR region and plans to expand its reach to other metros in the coming years.
Incepted in 2015, Schoolkart.com aims at providing an online platform to carter the needs of both students as well as parents. Company's portal features uniforms of 500+ schools across Delhi-NCR and Pan India. In a short stint of one year, it has managed to scale up its operations by equipping its platform with other accessories such as shoes, books, stationery, bags, bottles, lunch boxes, toys, games etc. It claims that currently it is the largest online school store in the country with over 25,000 products on the platform.
Schoolkart was founded by Nikhil Sare who is alumni of Indian School of Business (ISB) Hyderabad. Commenting on the development, Sareen said, "When we ventured into this business, our aim was to create a platform which can systematize this widely unorganised sector. We focused on carving a niche out of the raw and till now, I can say, we have done a satisfactory job. With the monthly visitors' figures hovering around 1.5 to 2 lakh, we are planning to further expand our reach in the coming years ."
Apart promoting its business across the Delhi NCR region, company also lays heavy emphasis on Corporate Social Responsibility (CSR) activities. Shedding light on Schoolkart's CSR initiatives, Sareen said, "Our CSR initiative aims to give back to the society whilst creating a meaningful impact. Customer who visit schoolkart are given an option to donate their old uniforms, shoes etc. These products are picked up from the customer's location by few of Schoolkart's logistics partners Shadowfax and Pickrr. These products are then sanitized, refurbished (if needed) and then donated to our partner NGO's who in turn decide the best use and distribute them to underprivileged children".
Comments
comments