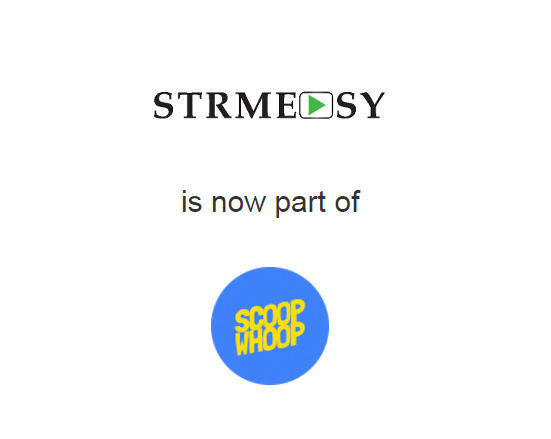 19 December 2016, India:
ScoopWhoop Media today announced the acquisition of leading tech firm Touchfone Technologies Pvt. Ltd. It also took over Touchfone's video delivery platform StrmEasy.
Strmeasy is a platform that offers end to end video solution which helps businesses manage and deliver videos with the highest quality irrespective of the device or network the user is on. The platform's unique technology advantage in terms of its analytical and targeting capabilities, in addition to its data-driven approach is a valuable tool for any content owner to deliver, monetize and stream videos in a seamless manner.
With Strmeasy, ScoopWhoop will focus on boosting the advertising offerings, with the help of targeted video ads which have the highest Cost Per Mille (CPM) rates in display advertising. In addition, their highly talented and experienced 12-member engineering team will ensure the media brand reaches its technological heights.
The streaming service will also allow customized reports to advertorial offerings with demographic specific details. This will help enable the brand to not only focus their video content at targeted audience but also better their quality.
Speaking about the acquisition, Sattvik Mishra, Co-founder and CEO at ScoopWhoop Media said, "We're very excited to have Strmeasy technology come on board. Their unique technology is going to define the publishing spaces of ScoopWhoop, VagaBomb and Gazabpost, both from user acquisition and revenue point of view. We are looking forward to having Brahmayya, Mahesh and their incredibly talented technology team to script the next chapter of ScoopWhoop's success."
The acquisition will revamp the leadership council at Strmeasy with founders Mahesh and Brahmayya taking on the mantles of Chief Technology Officer and Chief Integration Officer, respectively.
Speaking about the new changes, Brahmayya, the new Chief Integration Officer at ScoopWhoop said, "Both Mahesh and I are very enthusiastic about this change, and are hoping to do some exciting work with ScoopWhoop."
With this development, ScoopWhoop will also establish their presence in Bangalore, in addition to the Delhi and Mumbai offices.