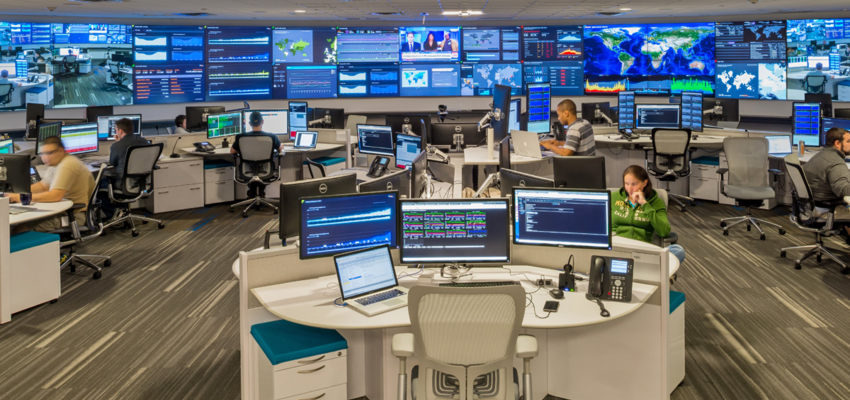 Does everyone seem to talk about Security Operations Center (SOC)?
Are you thinking of hiring or outsourcing a SOC team because everyone else is?
Well, not before you get your facts right!
If anyone tells you that they have something new to save you from cyber threats, then it may not be necessarily true. Security Operations Centre or SOC is not a new discovery. It has been around since the time internet was invented.
Cyber geniuses have always come up with combative security plans to protect IT infrastructure from any cyber vulnerability. International government agencies, Data Centers and National Security Organisations have been monitoring and defending IT security threats all over the world since decades.
Then why is everyone talking about SOC today?
With the increasing number of cyber-attacks and data breaches affecting companies, the customers and public at large, now demands more from organizations in protecting the confidentiality, integrity and availability of sensitive customer data and systems. Security is becoming more and more established in the corporate structure—it is no longer acceptable for security to be a secondary function of an IT department.
Organizations need to implement a basic list of security technologies for overall protection. This includes a strong firewall, IDS / IPS, anti-virus and spam software, VPN devices for site-to-site and remote access as well as physical security checkpoints such as CCTVs, security guards etc. To compound matters, threats and attacks are only becoming more complex and sophisticated and so a well-equipped SOC with the required security technologies and services is the order of the day.
By definition, a SOC is an organized and highly skilled team whose mission is to continuously monitor and improve an organization's security posture while preventing, detecting, analyzing, and responding to cyber security incidents with the aid of both technology and well-defined processes and procedures.
The finer points of SOC deployment are very much network and organization-specific, however; following three are major components that every organization must include: People, Process, and Technology. The three exist in all elements of security and should be considered equally critical components while building a SOC. Through people, processes and technology, a SOC is dedicated to detection, investigation, and response of log events triggered through security related correlation logic.
Many enterprises plan to increase security budgets to deal with this situation and add these capabilities to their IT environment. However, one can't build a SOC overnight, no matter how much money one is willing to invest. While technical requirements are of the greatest importance, the most advanced and best-equipped control rooms would be worthless without people and procedures bringing it to life! Besides technology, people and processes are the pillars of a successful SOC.
People
Organizations have the tendency to often give security a big budget for procurement of a lot of tools & equipment, but will not give required importance to people that implement the solution. 1st step is to have right mix of people ready to step in to fill the role of SOC analysts and incident responders.
Regardless of the staffing structure, SOC staff must have the necessary training to deal with the constantly changing and often quite challenging role of a level 1 and level 2 security analyst, incident handler / investigator, subject matter expert or SOC manager. Without proper staffing, any investment in the technology will not create an effective SOC.
Processes
Timely detection and controlling the damage requires gaining greater visibility into an environment with continuous monitoring capabilities. The SOC must also have the proper authority to take required action when a problem is detected. If the SOC can detect a compromise in a timely manner but it takes a long time to get approval to take action, the amount of damage increases exponentially.
A series of baseline templates should be created to help maintain documentation consistency by establishing the same format and basic information sets across policy and procedure documents.
As a primary function, regular reports will need to be generated and provided to different audiences within the organization. Usually a weekly report is prepared for incidents, detailing the activity within the SOC. These reports can be delivered to management and other members on the core escalation contact list.
The SOC processes and procedures should be reviewed regularly and updated based on the report data of reviews and audits. In addition, many other reports can be created depending on the type of data received or requested by the client management.
Technology
Security Incident and Event Management (SIEM) technologies have been at the heart of Security Operations Centers. SIEM is, well think of it as a bucket where all your log information trickles into. SIEM technology provides real-time analysis of security alerts generated by server, network hardware and applications.
SIEM solutions primarily come as software or appliances and are also used to log security data and generate reports for compliance purpose. A SIEM provides capabilities such as:
Data Aggregation – Assist in aggregating data from many sources, including network, security, servers, databases, applications, providing the ability to consolidate monitored data to help avoid missing crucial events.
Correlation – looks for common attributes, and links events together into meaningful bundles. This technology provides the ability to perform a variety of correlation techniques to integrate different sources, in order to turn data into useful information.
Alerting – automated analysis of correlated events and production of alerts, to notify recipients of immediate issues. Alerting can be to a dashboard, or sent via third party channels such as email.
Dashboards – tools take event data and turn it into informational charts to assist in seeing patterns, or identifying activity that is not forming a standard pattern.
Reports – generate regular reports for various audiences within the organization. Apart from the number of pre-configured reports, many other reports can be created depending on the type of data received or requested by management.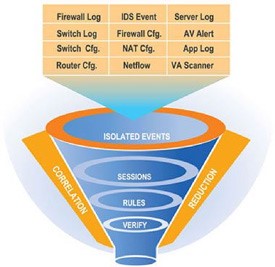 Vital Elements of SOC
All organizations need to implement a basic list of security technologies for overall protection. This includes a strong firewall, anti-virus and spam software, VPN devices for site-to-site connectivity and remote access as well as physical security checkpoints such as CCTVs, security guards etc.
Choice of Technology – Choose SIEM that's flexible and agile, plus:
track and escalate according to threat level
priority determination
real-time correlation
cross-device correlation
audit and compliance
So what can a dedicated Security Operations Centre do for you?
Block out active attackers that attempt to break-in to your networks in real-time.
Achieve complete threat visibility by monitoring and analyzing every activity happening on your network infrastructure.
Response capabilities against threats, remotely exploitable vulnerabilities and real-time incidents on your networks
Advanced attack detection, superior threat intelligence and a correlation engine enabled response mechanism; provide organizations complete visibility and insights on their network to help increase the operational efficiency.
One Single Central console for geographically distributed network.
SIEM, Behavioral Monitoring, Malware monitoring, Intrusion Detection all in one single platform.
Also Read: 4 Perils Of Not Using Security Testing For Your Web Applications, Website Or Portals !
(Disclaimer: This is a guest post submitted on Techstory by the mentioned authors.All the contents and images in the article have been provided to Techstory by the authors of the article. Techstory is not responsible or liable for any content in this article.)
Feature Image: constanttech.com
About Suma Soft: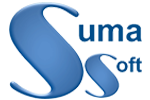 Suma Soft has been providing IT Risk and Security Management services and solutions for more than 5 years now and has been CERTIn empaneled with various Govt. Agencies in India for performing Security Audit and Consulting work.
For a comprehensive IT Security Assessment of your Applications and IT Infrastructure, you can reach them at info@sumasoft.net