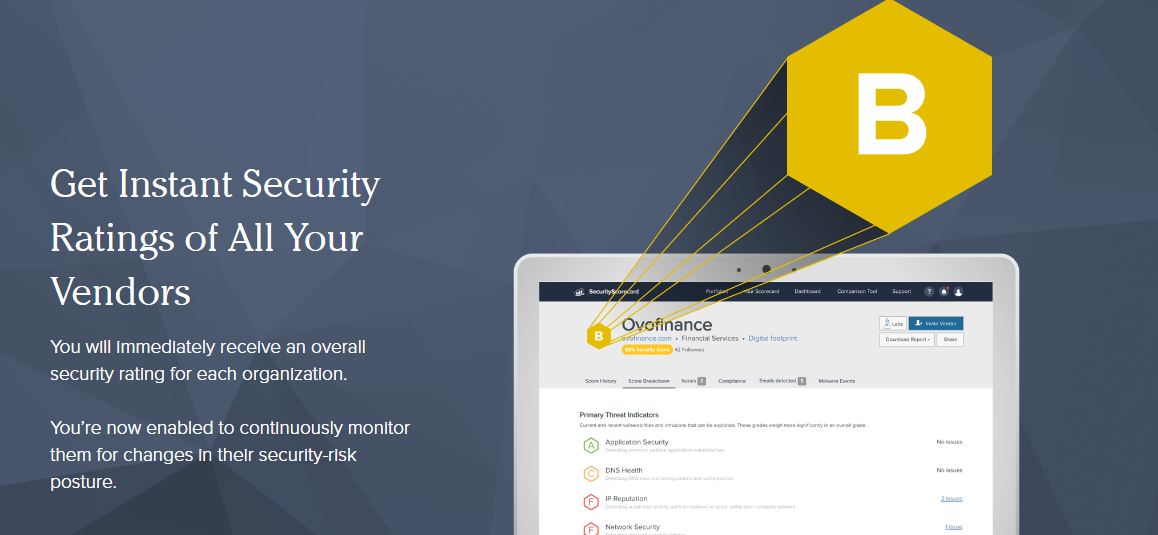 12 October 2017, USA:
One of the top security rating platforms, SecurityScorecard, announced today it has raised $27.5 million in Series C funding from Nokia Growth Partners.
The round also saw participation from Moody's Corporation, AXA Strategic Ventures, and Intel Capital. Existing investors Sequoia Capital, Google Ventures (GV), Boldstart Ventures, Two Sigma Ventures, and Evolution Equity Partners also participated.
Funds from this investment round will be used to bring new solutions to the market and to expand on SecurityScorecard's position at the helm of security ratings.
"As the world becomes increasingly reliant on the cloud, third-party service providers, and highly distributed infrastructure, enterprises have less visibility and control over mission-critical services as well as their proprietary and customer data," said Upal Basu, Partner at NGP.
Related Read: Ola Raises $1.1 Billion in its latest round of Funding from Tencent, Softbank
Basu, who will be joining the company's board of directors, further explained, "The SecurityScorecard platform is uniquely positioned to help enterprises gain visibility and control across their IT ecosystem. We are excited to be a part of the SecurityScorecard team and we look forward to helping the company continue its rapid growth."
Our vision is to create a new language for how companies strategically address, collaborate on, and measure the cybersecurity posture of their entire ecosystem through security ratings," said Dr. Aleksandr Yampolskiy, CEO and Founder of SecurityScorecard.
He further added, "These ratings can be used to report back to the board of directors, continuously monitor third and fourth parties, and more intelligently underwrite cyber insurance policies. In the near future, security ratings will have an impact on credit ratings, overall company valuations, and will become an integral part of every investment and financial decision. This round of funding is a testament to the great work and momentum SecurityScorecard has built."
SecurityScorecard was founded in 2013 by Dr. Aleksandr Yampolskiy and Sam Kassoumeh, two former cybersecurity practitioners who had served, respectively, as Chief Information Security Officer and Head of Security & Compliance.
Also Read: OnePlus is Collecting Your Data, You Won't Even Know How & When!