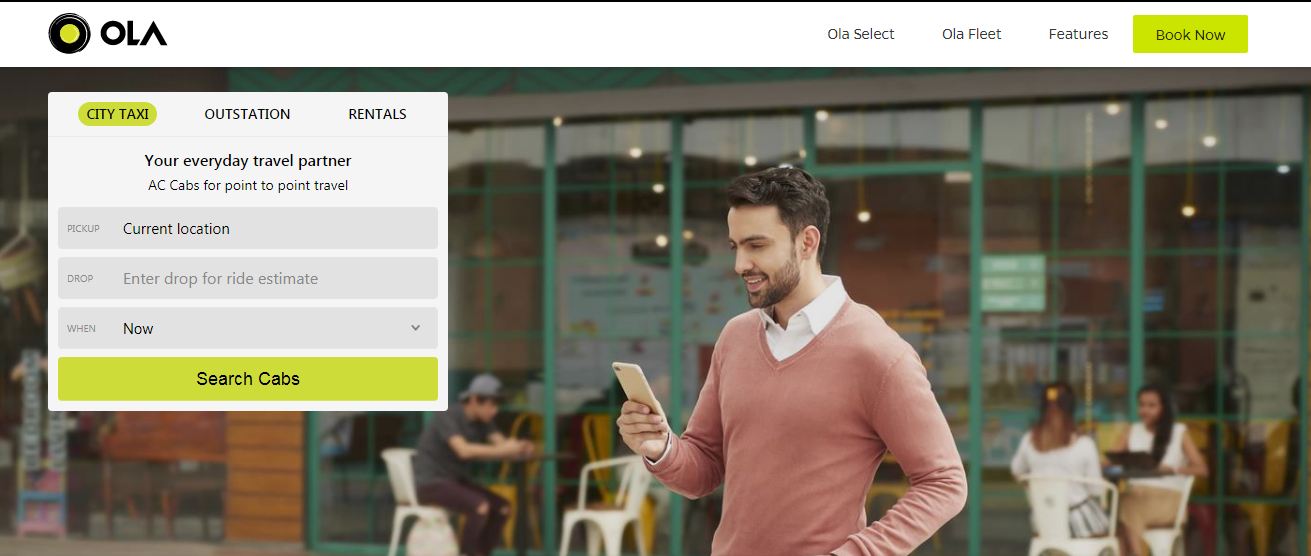 11 October 2017, India:
One of India's most popular ride-hailing platform Ola has announced that it has raised $1.1 billion in the latest round of funding led by Tencent Holdings Limited.
As we reported last week, Ola's existing investor SoftBank, in addition to other new US-based financial investors have also participated in this round. Tencent Holdings Limited, a leading Internet company in China, will bring significant expertise to Ola as it furthers its leadership position across the mobility market in India.
Ola is also in advanced talks with other investors to close an additional US$1 billion as part of the current financing round, concluding a total raise of over $2 billion.
Bhavish Aggarwal, Co-Founder and CEO of Ola, said, "We are thrilled to have Tencent Holdings join us as new partners in our mission to build mobility for a billion Indians. The transportation and mobility industries are seeing huge changes globally. Our ambition is to build a globally competitive and futuristic transportation system in India that will support and accelerate a nation on the move!"
He further added, "Our new partners share our passion for building the future of transportation in India together and we look forward to learn and benefit from their global perspectives and ecosystems."
Related Read: Tata to Shutdown Telecom Services Soon; Layoff 5,000 Staff!
Martin Lau, President of Tencent Holdings, said, "Ola's unique local offerings are tailored to India's burgeoning transportation needs. The strategic partnership with Ola makes it possible for Tencent to be part of the fast-growing ride-hailing space in the country. We look forward to helping Ola further develop India's transportation solutions."
With its latest round of funding, Ola will be making strategic investments in supply, technology, and cutting-edge innovations to build for the country's unique transportation needs. The company will make significant technology investments into Artificial Intelligence and Machine Learning capabilities to solve for India's unique mobility problems.
Ola currently holds the upper hand in the $10 billion Indian market but Uber has been increasing the pressure, via driver incentives and promotions targeted at its rival's existing markets. The company was previously known as OlaCabs was founded on 3 December 2010 by Bhavish Aggarwal, currently CEO, and Ankit Bhati. As of 2017, the company has expanded to a network of more than 600,000 vehicles across 110 cities.
Also Read: Facebook India & South Asia MD Umang Bedi Resigns