Times they are changing ! Earlier the emphasis in matchmaking for a girl was a well-settled man. The 'requirement' has completely changed today. Today compatibility has become the most important factor in selecting a life partner. And although education and media have played a major role in breaking down the rigid norms of Indian traditions certain things still remain unchanged. A large part of the youth even today prefers to rely on their parents advice when selecting a life partner through an arrange marriage. Selection of a life partner thus is a process that actively involves two generations – the person and the parents. Keeping this in mind, Shaadi.com, one of India's leading matchmaking services, has embarked on a new venture SELECT SHAADI.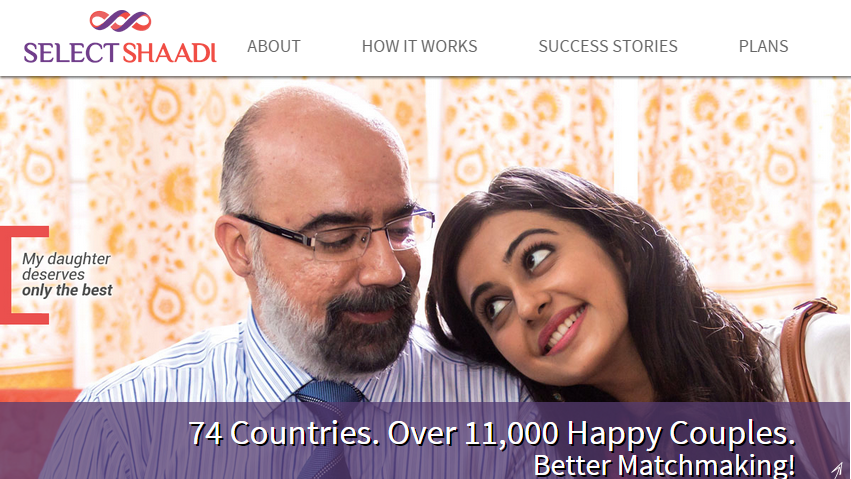 SELECT SHAADI is world's leading personalised matchmaking service from Shaadi.com. This service entails the member to have an expert Select Advisor who partners with the member during the matchmaking journey. Select advisor amalgamates technology and experience to understand requirements and help the member with curated profiles periodically. Based on the members' confirmation, the advisor connects with prospects and initiate introductions. More than 11000 couples have found their match through SELECT SHAADI.
Personalized matchmaking industry is showing 3x growth yoy. With more and more people living busy lives, people are showing increased trust in SELECT. Marriages being a very important decision in a person's life, singles don't want to leave it on fate or look for cheaper options. SELECT has been growing by leaps and bounds and is expected to do so for many more quarters.
Based on the central theme of 'Evolution of Communication', Select Shaadi undertook a 360 degree campaign.Today 'like-minded'ness has emerged as one of the top criteria's amongst youngsters looking for a groom/bride giving germ to the 'Like Like' factor which is the pivot of the campaign.  The campaign was aggressive promoted across all platforms including, TV, social media (Twitter, Facebook, Whatsapp) and radio asking audience about changes in communication over generations. The TV commercial showcases the changing equations between parents and young adults which is today far more comfortable and friendly than the erstwhile patriarchal and traditional relationship.  The campaign received a phenomenal response trending in India and Worldwide for several hours. The Facebook campaign received total Impressions of 225,186, twitter contest got over 6000 retweets, total views on Youtube were 74,106 [email protected] was tweeted 30 million times, #SelectShaadi  21 Million, #LikeLike -28.5 Million (Source: keyhole.co).
Prior to the campaign, Select Shaadi had undertaken extensive research surveying over 6500 customers understanding singles and parent's views on marriage, selection process, change in communication preferences and what do they really 'Like Like'. Commenting on the success of the campaign, Gourav Rakshit, COO, Shaadi.com, says "Shaadi.com has always been a preferred partner for customers in their matchmaking journey, given our innate understanding of customer needs, deep consumer insights coupled with a robust technology platform. The Select Shaadi campaign amalgamates both the perspectives to create a wonderful matchmaking service. We have always strived to help people find like-minded life partners; Select Shaadi reinforces our commitment making it one of the most successful personalized matchmaking service. To amplify this initiative we had launched an exciting marketing campaign across varied platforms. We are delighted with the response the 'Like Like' campaign has received resonating strongly amongst our customers."
Comments
comments