The global e-commerce market is growing. No it's exploding! And exploding like what! Growing at 15-20% p.a., the global B2C e-commerce market is expected to reach ~$2.5T by 2017. Multiple online businesses are being launched every day! Any every online business, small or big, asks the same questions. How do I attract visitors, how do I turn them into customer and how do I get repeat business from them?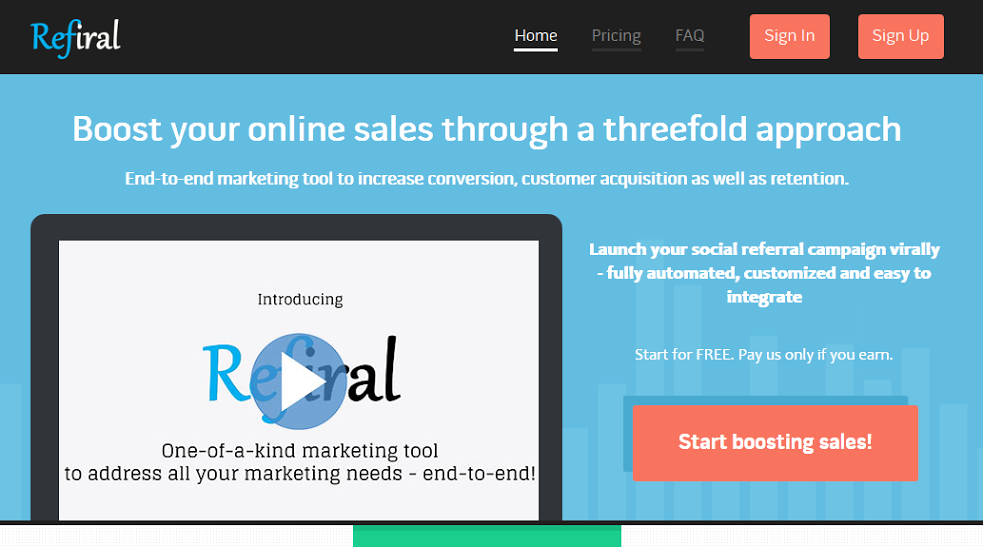 Refiral is one of India's leading marketing firms that helps online businesses boost their sales by increasing their conversion rates, help acquiring new customers and retaining their existing customers. All this is accomplished through a unique social viral referral marketing tool, which is fully automatic, 100% customizable and easy to set up.
There are a number of e-commerce marketing tools available in the market today but what makes Refiral stand out is their breadth of services and best ROI in the industry. Refiral, based on the hybrid concept of referral, social and viral marketing comes with unique pricing plans. A number of marketing tools present in the current market do not offer any guarantee of sales but become a fixed cost for the business owner. Refiral instead works on a pricing model that tries to create a win-win situation for retailers, their customers and Refiral as well. Online businesses can start Refiral campaigns within just a couple of hours and pay Refiral a small share of their profits, if they earn any through this campaign.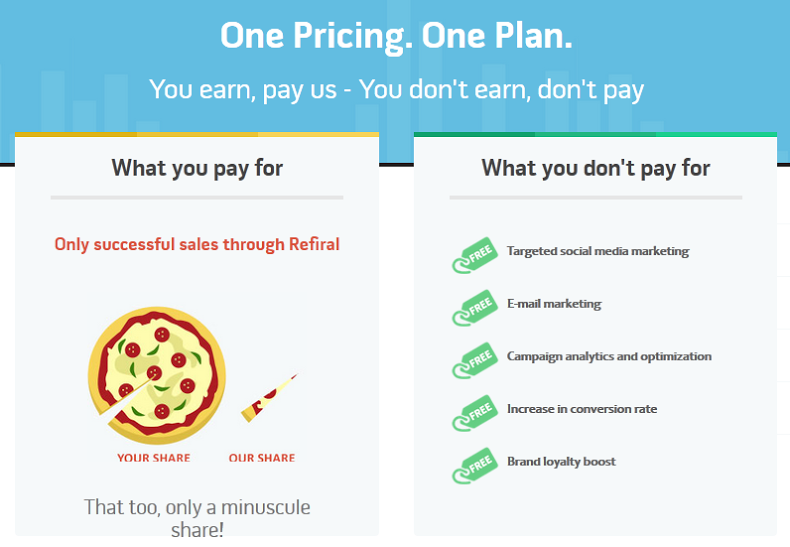 The company was started by Anmol Batra and Rajat Goel in early 2014. Anmol and Rajat have been friends since the past 6 years. While pursuing engineering from NSIT, the two worked together on various common projects incollege. Post NSIT, they also worked together at Bain & Company. It was during the post-work hours at Bain that they conceptualized, developed, launched and validated the idea together.
The company has been growing at a fast pace since its inception in early 2014 and has seen steep growth. Within just six months of launch, Refiral boasts of 120+ clients, spanning across multiple industries and countries across the globe. Covering almost all the big names – Magento, Shopify, Opencart, KartRocket, Zepo, etc – Refiral is currently integrated and partnered with 15+ e-commerce platforms and are in conversation with additional 4-5. The company has been getting 4 – 5 requests for campaign from online businesses on a daily basis and has clients present in India, US, UK, Nigeria, Switzerland, etc. "Reach out to as many people for help as you can – people are surprisingly very open to help start-ups and the diverse opinions that you get are quite helpful. We have embedded this into our lives that reach out to as many people as you can, take their advices and pave the best way for you to go ahead.", says the team, when asked about the success formula of their rapid growth.
Refiral currently has a team of 5 and are rapidly expanding the team to ~10-12 people across product development, business development, marketing, content and design. In the near future, the company plans to very aggressively create a core team and scale up operations to next level, thus increasing the client base in India and abroad.
Log on to Refiral at : http://www.refiral.com/
Refiral team can be contacted at : [email protected]
Comments
comments