SendBestGift is an online gifting portal which operates with an aim to make online gifting a viable option to Send Gifts to India. The major focus of the website is to make online gifting more affordable. Offering a range of gifts like Cakes, flowers, chocolates, fresh fruits, dry fruits, personalized gifts, soft toys, accessories and much more, the website makes it easy for the customers to amaze their loved ones with amazing gifts. In addition, the website gives its customers the leeway to personalize their gifts. The website offers Birthday gifts to India, Anniversary gifts to India and gifts for all the other occasions and festivals too.
It is not just the products that make the website stand out amongst its peers. The website offers a wide range of gifts delivery options, each one of which can be customized as well. SendBestGift has India's largest delivery network and thus covers metropolitan areas as well as remote town deliveries with the same efficacy. The best part about its delivery options is the presence of delivery options like midnight delivery, same day delivery and the fixed time delivery. While same day delivery ensures delivery within hours, the midnight delivery makes surprising someone in the middle of the night possible. With fixed time delivery, one can get the gift delivered at his/her preferred time. So if people want to send cakes to India and surprise their dearest ones in the middle of the night, then know where to head.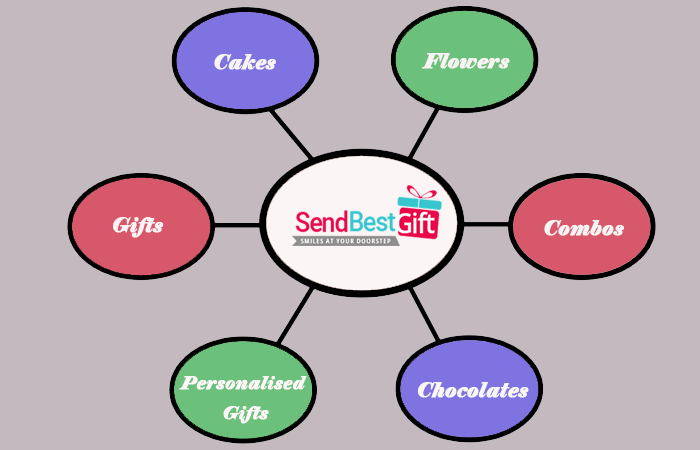 SendBestGift is the brainchild of Narender Kumar, an engineering graduate from Delhi. He now serves as the Chief executive officer of the company. Previously associated with Adda52.com, India's largest online poker website, he has an experience of more than fifteen years in the field of online gifting, operations, customer support, and technology.
The online gifts portal had a very humble beginning with a lot less capital and a world of competition to face. However, against all odds, SendBestGift rose through the ranks of its competitors and now continues its work to make the online gifting market a more competitive place for the benefit of the customers. Its competitive prices and exciting delivery options make it easier for people to send gifts to India.
They say where there is will there is a way. This cannot be truer than in the case of SendBestGift. Recently, the website has raised an undisclosed amount of investment from angel investors. The company plans to use the fresh funds for expanding its products and services. In addition, the company plans to engage in advertising and brand building to be able to reach out to a wider customer base.
Online gifting is still a new concept for Indian masses. It is still something that is growing. Cheaper smart phones and cheap internet connections are only going to make it more lucrative in the future. Also, the ease of sending gifts online is going to attract more and more customers. SendBestGift is well aware of this fact and therefore it is trying to expand its operations, add more products and offer better delivery services to meet the growing demand.
SendBestGift team always knew that going into a field that does not have a lot of penetration into the Indian market was not going to be a cake walk. However, with continuous efforts of the core team, the website now has a firm grip on the Indian gifting scene, which is growing by leaps and bounds. While the website covers more than 1000 cities in India, it also plans to help its customers reach out to their friends and family in the cities that it is yet to cover. Relentless in its approach, the website now aims at making its presence felt at the international level. It aims to provide its users with an interface using which they can Send Gifts to India from anywhere in the world.
Comments
comments