On Tuesday, one of the world's biggest venture firms, Sequoia Capital, told investors morning it would split its global partnership into three different geographic units, independent of each other. These will be located in China, the U.S. and Europe, and Southeast Asia and India, giving an "increasingly complex" reason.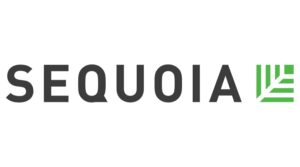 Roelof Botha, Neil Shen, and Shailendra Singh— Sequoia Capital, informed about the update to their limited partners through a joint memo. The managing partner for Sequoia's U.S. and Europe business is Botha, whereas Shen and Singh head the venture's China and Southeast Asia businesses, respectively.
In a joint statement, the three partners told investors, "To deliver on our mission, we have decided to fully embrace our local-first approach."
According to the information revealed by the three partners, the move will be completed by March 31, 2024.
The U.S. firm will retain the Sequoia branding. Shen's Chinese fund, which has often been viewed as a highly independent entity even before the decision came to light, will take the name HongShan in English. The Indian branch under Singh will be renamed Peak XV Partners.
Since it's establishment, Sequoia Capital (US and Europe), Sequoia China and Sequoia India and South East Asia, have been set up as different businesses with  investment decision-making independent of each other.
In the past years, the goals and gimmicks for every business has fluctuated and the scale and market leadership throughout dynamic geographies has begun to show up in brand confusion and portfolio conflict, according to the VC firm.
"It has become increasingly complex to run a decentralized investment business," the executives wrote in their message to investors. "We've seen growing market confusion due to the shared Sequoia brand as well as portfolio conflicts across entities."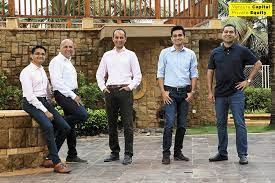 It is one of the world's best and well renowned venture funds, with large investments in big tech companies like Apple, Google, Paypal, and Zoom.
A Sequoia spokesperson did not reciprocate to a request for comment.
In the last 17 years, Sequoia India & SEA has collected around 13 funds, invested in over 400 startups, with more than 50 companies priced at $1 billion and above. The venture has witnessed 19 IPOs and several other M&As resulting in $4.5 billion of realized exits so far. The investment team is headed by 11 managing directors with a mean tenure of over 12 years at the firm.
Shailendra Singh, managing director, Peak XV Partners said, "It's a new beginning for us as Peak XV Partners, but unlike most beginnings, this is an opportunity for us to build on top of the foundation laid over the last 17 years. Our firm will continue to be managed by the present leadership team and will continue to invest from the most recently raised set of funds focused on India and Southeast Asia."
"We are seeing companies emerge from every region with global ambitions. The flexibility that comes with the new structure will open up an unbounded global opportunity and help create more value for our founders and LPs," Singh said. "There will be no change in the way we manage our portfolio relationships. We will invest across SaaS, AI, developer tools, cyber security, cloud, fintech, climate tech."
Sequoia Capital will still hold $9.2 billion across 13 funds and moreover, it will invest in India and the SEA region from Peak XV Partners' $2.5 billion of capital which isn't yet invested.
Peak XV will continue to be sector agnostic as it was previously, and is likely to make investments across sectors, covering SaaS, AI, developer tools, cyber security, cloud infrastructure, fintech, climate tech, healthtech and consumer internet.
Apart from VC firms, it will also get grip on its startup programs like Surge and Spark.