According to Official World Records, Colombian pop singer Shakira's most recent single video received more than 82 million views on YouTube in a single day last week, surpassing the previous best for the most-viewed new Latin single in the platform's history.
The four-minute pop song "Out of Your League" serves as Shakira and Argentine producer and DJ Bizarrap's debut collaborative effort. By Monday afternoon, around 126 million people had viewed it.
Shakira has now joined the list of Latin singers like J Balvin, Luis Fonsi, and Daddy Yankee who have smashed YouTube milestones.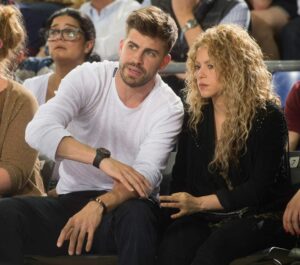 Shakira, 45, mocks her ex-boyfriend, Barcelona footballer Gerard Piqué, 35, and his rumoured new girlfriend, 23, in the song labelled the "diss track." Piqué and Shakira, who had two kids together, separated last year.
Shakira compared Piqué's relationship to trading in a Ferrari for a Renault Twingo and a Rolex for a Casio in the song, alleging she is "worth two 22-year-olds."
She says, "I was out of your league, which is why you're with someone just like you," and also specifically refers to her judicial struggle with the Spanish government, which considers her liable for failing to pay $15.6 million ($14.5 million) in taxable income.
"You left me with my mother-in-law as a neighbor, with the press at my door and a debt to the taxman," another line notes.
Shakira and her family allegedly stayed in Barcelona between 2012 and 2014, resulting in her being required to pay Spanish tax on her global earnings throughout those years, according to Spanish authorities.
If she is found guilty, the Spanish government is now looking for an eight-year prison term and a penalty of more than €23 million. The artist, meantime, argues she owes nothing at all to Spain's monetary authority and charges them of conducting "a salacious press campaign" on her.
The Latin pop artist stated that she is positive that she has sufficient evidence to back up her accusations, but that just hasn't, at least not yet, been put to music.
Record Breaking Star
The Colombian artist has achieved a number of significant Guinness World Records, including being the first individual to achieve 100 million Facebook likes in July 2014 and being the most liked (female) individual on the site in April 2021, in addition to her new Official World Record for the video.
"I am honored and humbled about reaching this milestone, because it's one that's purely about connecting with my fans from all parts of the globe," Shakira said in 2014, adding, "Social media and specifically Facebook has helped myself and other artists bridge the gap between the stage and the audience. We've been able to create a conversation, where both artists and fans can share with one another their thoughts, achievements, the most important moments of their lives in photographs and videos, and have a real, ongoing dialogue."
The "Hips Don't Lie" star also holds records for the fastest-selling Spanish-language album and the most Billboard Latin Music Awards for female artists.
Shakira is presumably hoping for a fast discharge in her tax fraud lawsuit instead of risking a criminal history that might land her in jail until she is well into her 50s, despite the fact that her "Out of Your League" video for the song smashed a benchmark.
Comments
comments