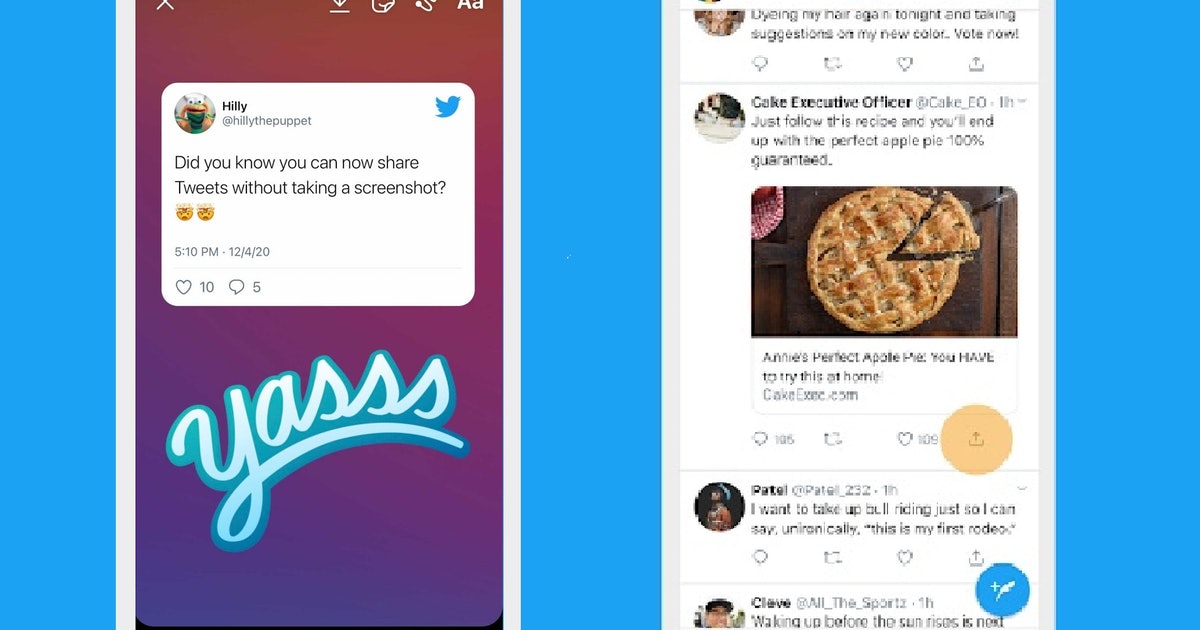 Twitter, the world's most popular micro-blogging social media platform has recently launched its latest update and it is good news for iOS users. iPhone users can now share tweets directly from their Twitter for iOS app on to their Instagram Stories without clogging their iPhone gallery. So, no more screenshots!
As mentioned in a report by Engadget, Twitter started to test out this feature back in 2020 wherein it added support on Twitter for iOS app to add tweets directly to Instagram Stories. Until now, users were screenshotting tweets from Twitter and then adding the image on Instagram Stories to share it with their circle. This was one option but with too many steps involved, it became an inconvenience.
Now almost after two odd years, Twitter is rolling out this feature, making it available for all iPhone users wherein they can directly share a tweet from Twitter on IG Stories. Sharing is a familiar process, nothing complicated; simply tap on the share option available at the bottom of every tweet and click on the Instagram Stories option that you can see just underneath the copy link option. You can access this option by tapping on the Instagram icon, once you tap on the share icon that appears at the bottom menu of every tweet.
However, Twitter is not doing what was anticipated for so long. According to multiple reports, it is thereby confirmed that this current iteration of the feature update shares tweets on Instagram Stories as non-interactive images. This means that Twitter has not added any link on the shared IG Stories tweet that upon clicking by another Instagram user would re-direct the user to the complete original context of the tweet on the Twitter app.
Twitter has maintained the sanity of Instagram where users can view Instagram Stories and then head back to their Twitter to see the complete reference and context of the tweet. It is well appreciated that Twitter is not running the user's Instagram experience by redirecting them to Twitter every time they come across a shared tweet on Instagram Stories.
Other than this, the direct share option on iOS will save users from taking hundreds of screenshots every day to share on Instagram and other social media platforms. Twitter does not want that and thus, a direct share option for Instagram Stories is something that we all needed but never knew we wanted.
I guess, this is what makes Twitter one of the most popular social media platforms of all time or rather, the most influential, if I must say.