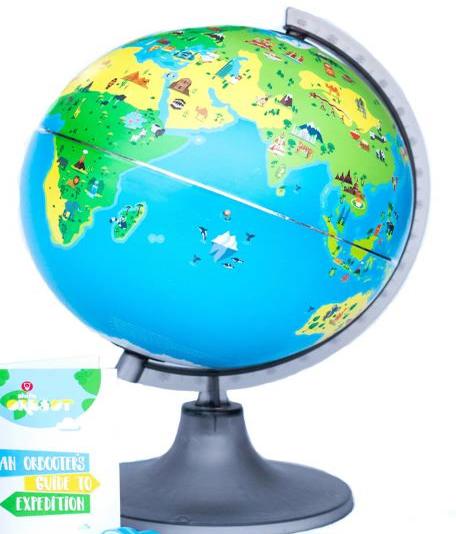 09 April 2019, India:
Many people say that there is very less content available for children on smartphones. Shifu launched Orboot Globe with the aim of addressing this problem making learning fun.
Shifu Orboot is a smart globe. It is based on the Augmented Reality. This globe allows children to explore the world while sitting at home.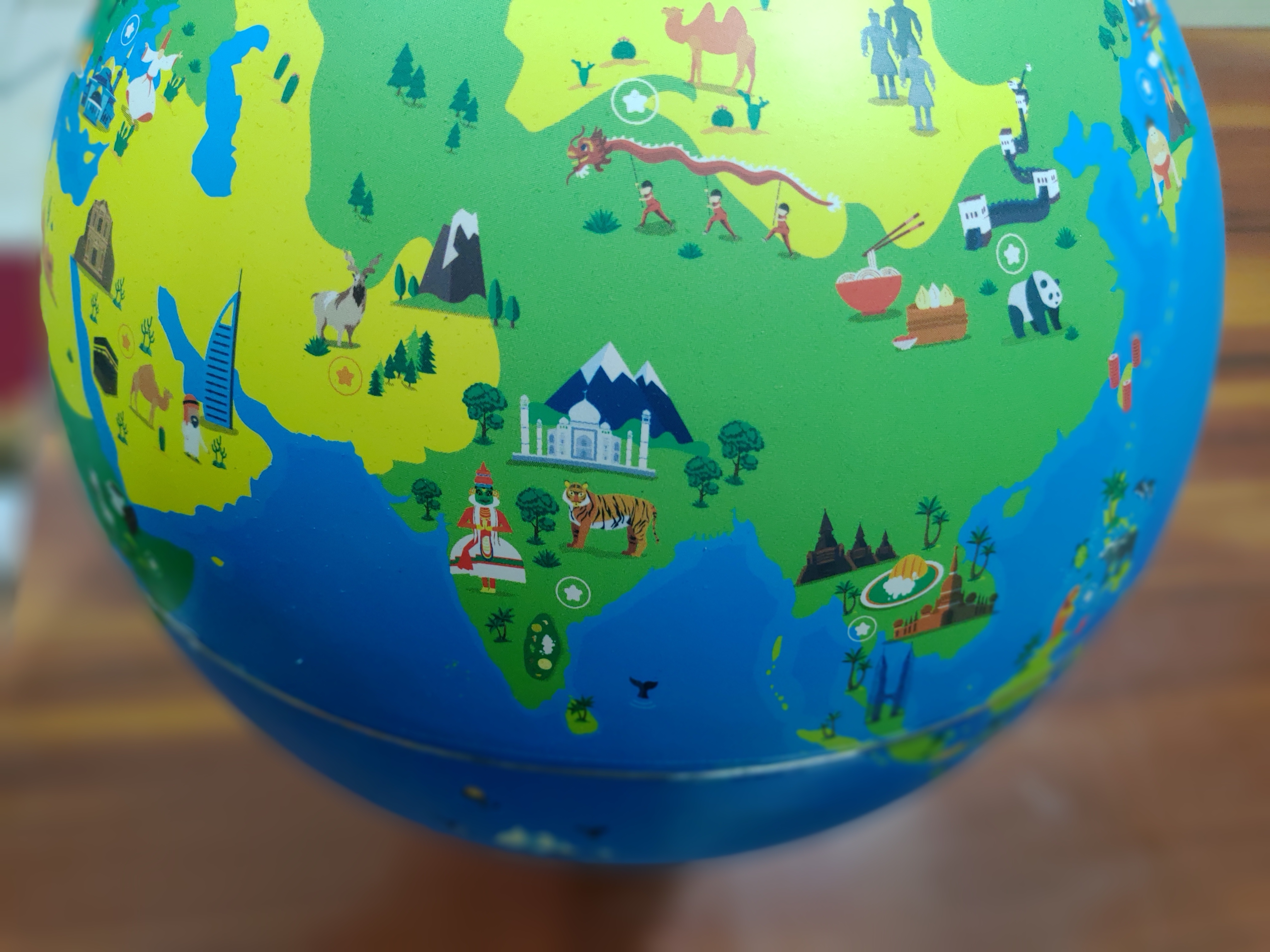 On the surface of Orboot globe, you can find many images and small stars. The Orboot globe doesn't make much sense on it's own and it seems cartoon version of normal globe. But, the globe doesn't function alone.
You need to download the Shifu Orboot app from the Play Store. The app is available on Android, iOS and Kindle.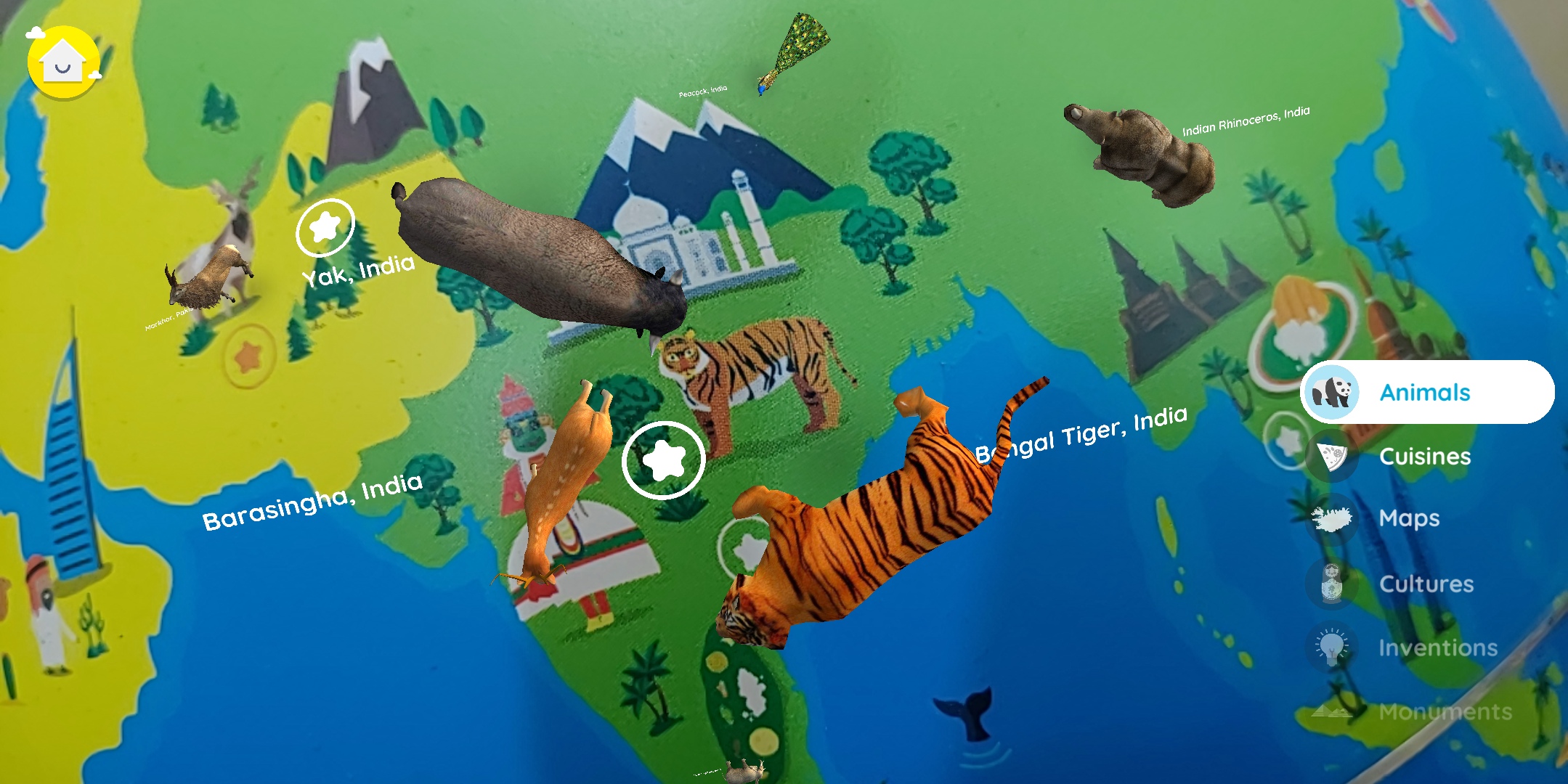 The size of the app (while downloading) is small. But the setup process takes time.
After setup, you can access the app. Users need to locate and scan the stars marked on globe with the help of Orboot app.
Users can learn about different countries, monuments, inventions, cultures and animals present around the globe. The app works as an audio-visual guide.
Interestingly there is no borders (of countries) present on the globe.
There are some fun activities in app to make the learning fun for children. Like there is a game where users need to feed the animals guessing what they eat. This helps in testing the knowledge of users in an interesting way.
The app also have puzzles and activities to engage children.
The app has a scavenger hunt game (in mysteries section) where children can follow hints to answer the questions and accumulate the fantasy coins in the app.
The progress of children can be tracked.
The app shows almost all major and important countries but it misses many countries. However, this can be improved via software update in future.
The app is available in six languages – English, Polish, Japanese, German, French, Spanish. The app says that more languages will be added in future by updates.
Batteries are not required for the globe as it is just scanned by app to show information.
The Shifu Orboot globe is priced at ₹1,999 and it is available on Flipkart, Amazon and on company's website. And the app is free to download (to pair with globe).
Overall the Shifu Orboot is a tool for children which helps them in learning the globe. It's a nice learning app for children available on smartphones which helps them in understanding the globe.
(Image – Shifu)
Comments
comments