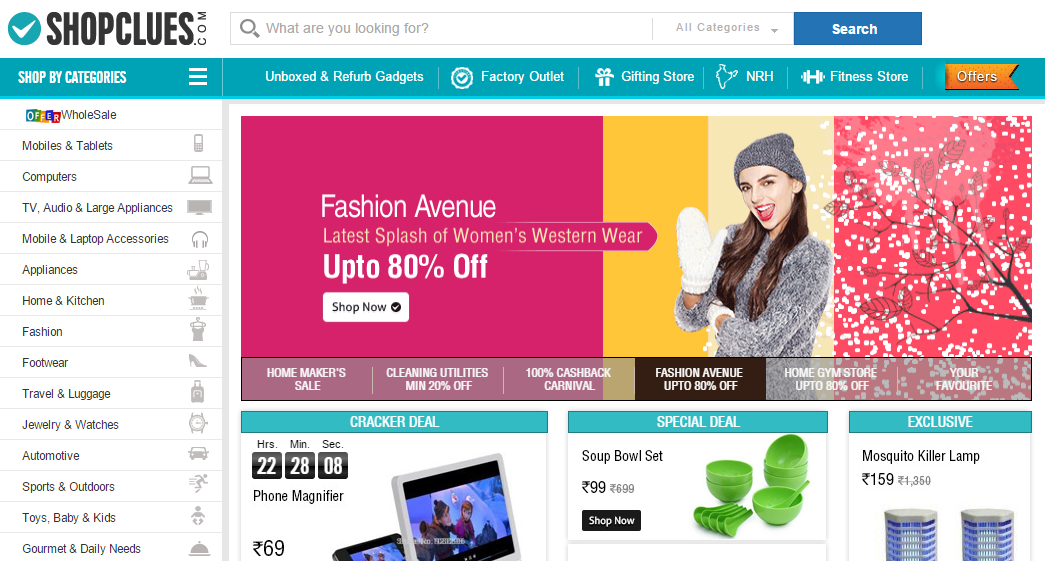 12 January, 2016, Gurgaon: The recent round of funding has fumed a new life in ShopClues. The has managed to seek over US $100 million funding from Singapore based investor in its E round of funding. The funding round by attended by many big players including the existing investors. According to the resources, company's current value is approximately US $1 billion.
The company is expecting to hit US $1 Billion in Gross Merchandise Value (GMV) by the end of this fiscal year. It will be soon announcing this round and the officials confirmed in the statement, stating, "The round is in range of $100 million."
The company backed up by Tiger Global, had raised US $100 million funding in its D round of funding in January. Interestingly, company's value is growing on the high side and in fact, it has tripled from its last funding round when it was valued for US $350 million.
In a recently filled report to the Ministry of Corporate Affairs, company stated that its revenue stood at Rs 79 crore in the last fiscal year compared to about Rs 31 crore in FY 2014. Its losses increased to Rs 100 crore from Rs 38 crore during the same period.