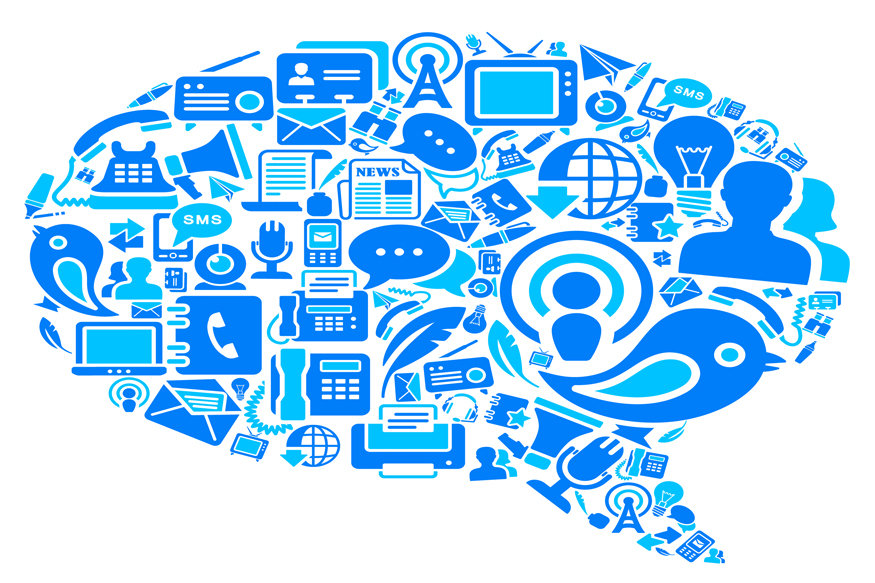 Image Credits: techadvisor.co.uk
From e-mail to skype, we have seen it all and in almost every form of communication, there is a tiny void which can be completed by an instant messaging feature added to it. No matter how user responsive the website may be, there are always times, where we need to contact the concerned person related to the doubts on the product or service offered. On such occasions, it would be highly irritating for the user, if they have will have to wait for a response mail or call back feature from a customer care executive. Try adding "messaging" feature in your site. and users will definitely feel happy with the quick responses they have received, this will make them feel valued! In order to understand the scenario better Techstory spoke with Mr. Devashish Mamgain, Co-founder & CEO of Applozic Inc
The Messaging Market
In conventional messaging, it's usually between the family members, friends and acquaintances, but when it comes to integrating messages in your websites it depends on the sect of people your business is targeting. Currently there's a dominance in integrating the technology in B2C markets, with a companies like Magic Bricks and Quickr Next already adopting this feature in both their web and mobile application.
"This feature is not only limited to e-commerce sites, it can be adopted in e-learning where doubts can be clarified regarding a course material instantly, chat features are built in games, which helps gamers to communicate within a team or in the case of a health care site where the doctors and patients can chat and even blood reports can be sent via the chat instead of the patient's need to go in person to collect it" says Devashish.
Even e-commerce giant like flipkart has its own mobile chat application 'ping' to help users chat within their friends and family, this can help them  get meaningful suggestions from the loved ones  while shopping. They believe that ping can add a layer of social networking to their existing m-commerce interface and also have longer usage time on the app.
"Though the majority of the clients using this feature are from B2C, there are works to integrate this in B2B market as well. Carwale are already using this feature to communicate with their dealers" adds Devashish.
The By-Passing Problems

Many a times, the companies might wonder what would happen if they have a window to connect the buyers and sellers, won't they miss out on the next deal from the customer if the seller is ready to offer at a lower price offline? Surprisingly, this doesn't happen!
"There are validation checks being developed to monitor if the contact or any other breach of contract details are added in the chat window" remarks Devashish.
The whole point of selling online on a e-commerce or m-commerce site is to get more visibility and eventually get more orders, hence it is always a better option to accept more orders on the platform, as it puts you high on the sellers credibility and ratings.
The Analytics
Messaging is not static anymore, we have seen so many feature incorporated into messaging like sharing images, graphics, emoticons, audio, video, documents, etc.  It has opened a window of opportunities in the world of analytics as well, companies need not have to listen to the endless voice calls to look into specific customer requirements anymore.
"It is easier to have the results of analysis on messages, which can range from number of chats on a particular product, identifying the hot-seller, trending products, behavior analysis of the customer, etc" claims Devashish.
The Gateway
This feature coupled with bots messages is going to lead to a gateway of opportunities lying in the existing websites, there is going to be reduction in the e-mail trend and the UI and UX of the applications is going to be gauged solely on the messaging feature.
"Bots are going to be the next generation and are going to reduce the number of support staff required" quotes Devashish
As an example, if you want to order food then a simple chat with "1 veg biryani, 2 noodles and 1 cold drink" will be faster than going to the user interface with menu items Veg, Non-Veg then selecting the items from different sections and placing the order.
Applozic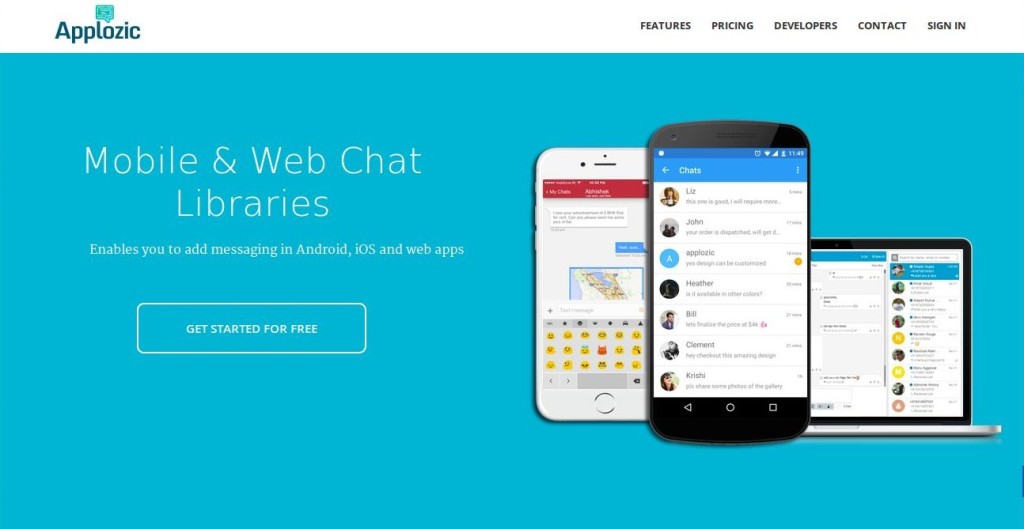 It is one thing to design a website, but it is a whole range of things to design a chat feature to be embedded into that UI. That's where Applozic comes into play, it lets companies embed chat/messaging into their mobile apps in negligible time. It was founded in August, 2015 by Devashish Mamgain and Adarsh Kumar, and the development started way back in June. They're presently a team of 10 and they have already a name for themselves in the industry competing with companies like Layer and QuickBlox. Here's a quick video on how Applozic will help the communication effectively in your business.
youtube https://www.youtube.com/watch?v=hrc1KeNun3g
Devashish Mamgain

Devashish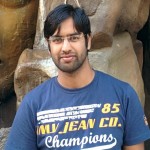 graduated in Computer Science Engineering in 2009. After his engineering, he moved onto Bengaluru and since then he has worked as a software and senior software engineer in companies like Webyog, Xora and Azura. The need to develop his own company drove him to founding his first venture MobiTexter, which is related to the messaging industry.
---
Similar Reads
Effective Customer Interaction Management is the key to long term sustenance for growing Ecommerce industries and Startups
Facebook rolls out Pages Messaging to connect business & users
Reliance Jio launches instant messaging application