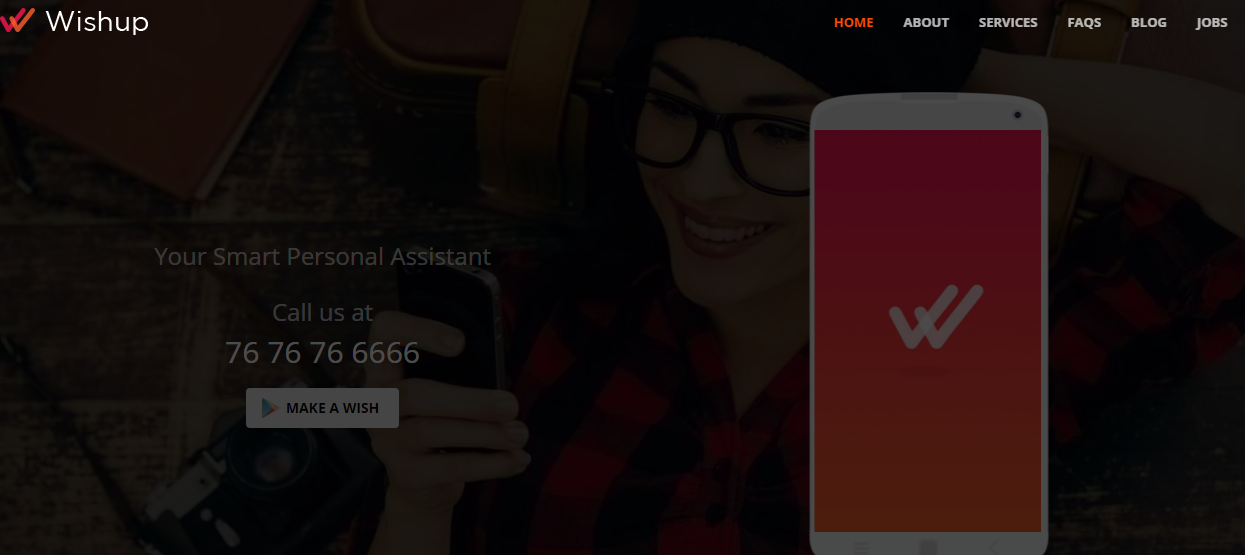 12 January, 2016, New Delhi: Wishup, Delhi based concierge service startup has managed to gain the trust of three investors TrancxnLabs, 500 Startups and Mato Peric. The company has raised an undisclosed amount of funding from the three investors.
Moving ahead, company plans to utilise the raised amount in strengthening its technology team to provide a hassle free service to its users. Wishup ventured into the online business in 2015. It is an online personal assistant app which helps its customers to find out the best deals and services on everything they need. Its each customer is attended by an expert operator who assists them in cracking the best deal for them. The company was jointly floated in the market by Neelesh Rangwani and Vivek Gupta.
It also comes with the feature which allows its customers to submit their to do list and the company will perform all the tasks from them right from sending gifts to calling plumber to  scheduling meetings.
Commenting on the development, Neelesh Rangwani said, "We started with my personal Whatsapp number and scaled up to a 1000 requests per day within first month of operation. That's when we validated the market potential and decided to come up with a more personalised platform on Mobile Phones."
With the view of spreading its wings and reaching out to more consumers, company has also launched Beta version of its Android app. This new addition will provide its users with another option to use its services. Apart from that, the company is also planning to launch its iOS app by next month.