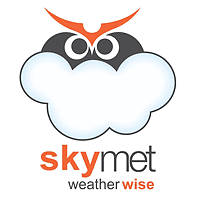 18 December 2017, India:
Noida based weather monitoring and agri-risk solutions provider Skymet Weather Services has raised a Series C funding round from InsuResilience Invest Fund.
InsuResilience Invest Fund is set up by German government – owned development bank KfW and managed by Swiss-based impact invest menager BlueOrchard Finance.
As the part of transaction, the German Fund has picked up a 26.8% stake in Skymet. Skymet will use the capital raised to expand its automatic weather stations (AWS) network and secure new business in weather data, crop measurement, climate analysis and disaster management.
The transaction saw two of Skynet's existing investors Omnivore Capital and UK-based DMGT group partially sell their stakes. Omnivore is an impact venture fund that invests in startups from India developing breakthrough technologies for food, agriculture, and rural economy.
DMGT is a multinational portfolio of media, information and events businesses. However, the secondary portion of the investment is subject to regulatory approvals.
Jatin Singh, founder and MD of Skymet said, "Climate change is India's leading national security challenge. Between the year 1900 and 2000, there was a drought per decade in India; but between 2000 and 2017, there have been five droughts and two below-normal monsoons. As climate change accentuates rain variability over the subcontinent, India's water tables are collapsing and farmer distress is increasing. This investment allows Skymet to further expand our capabilities in mitigating weather risks across India."
Jatin further said, "We are delighted to partner with the InsuResilience Investment Fund and BlueOrchard on this journey. Their knowledge of climate change and insurance makes them an ideal partner for us."
Ernesto Costa, Co-Head of Private Equity at BlueOrchard said, "With large parts of the population active in agriculture, India is particularly exposed to extreme weather events. Skymet has built technologies and instruments to mitigate weather risks, thereby supporting farmers to cope with the consequences of climate. We are delighted to partner with Skymet in increasing the resilience of poor and vulnerable households in India."
Skymet was founded by Jatin Singh in 2005. It offers weather-based business solutions to media, power, shipping and telecom. The company claims to be having the country's largest network of automatic weather stations at 6,000.
(Image – Franchise India)
Comments
comments