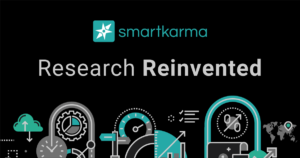 06 November 2017, India:
Smartkarma the FinTech company has raised $13.5 million from Sequoia India. Last year in June 2016, it raised $4.7 million from different investors.
Shailendra Singh, the managing director of Sequoia Capital India said "The traditional equity research model has been broken for a while. Smartkarma is empowering independent researchers and creating a new paradigm of transparent pricing in this industry. The early success of the company is a strong testament to their innovative business model."
According to Smartkama, this money will be used for overseas expansion. They will expand their London Office and they are planning to open new offices in Germany and US.
The CEO of Smartkama, Raghav Kapoor said "For us what's very significant is that there's profound regulatory change in the market for research. It's called MiFID II (The Markets in Financial Instruments Directive) and we're very well positioned for this change."
Smartkarma is a subscription based marketplace which provides research. It takes annual subscription fees from subscribers to access the analysis. The annual subscription fees starts from $7,500/year. This is the main source of income for Smartkarma. Approx 400 freelancer analyst works for Smartkarma. Smartkarma checks the quality and popularity of research and based on that, it gives money to freelancer.
(Image – Smartkarma)
Comments
comments