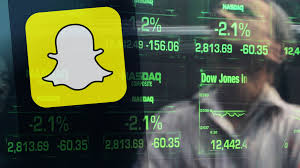 Snap Inc, the owner of the fugacious messaging app Snapchat, sees its upcoming initial public offering (IPO) on the 2nd of next month i.e. March.There's an awful lot to digest within its 200+ pages, including some seriously worrying signs for potential investors.
First Let us have some insights regarding the cost and revenue operations of Snap Inc.
Snap's Cost Vs Revenue
In the last two years, Snap's costs have outperformed it's revenue on an alarming scale. The company vastly increased payments to third-party infrastructure partners for hosting as the main reason for not capitalizing on the otherwise positive growth in users and revenue. Last year Snap lost $515 million on $404 million of revenue.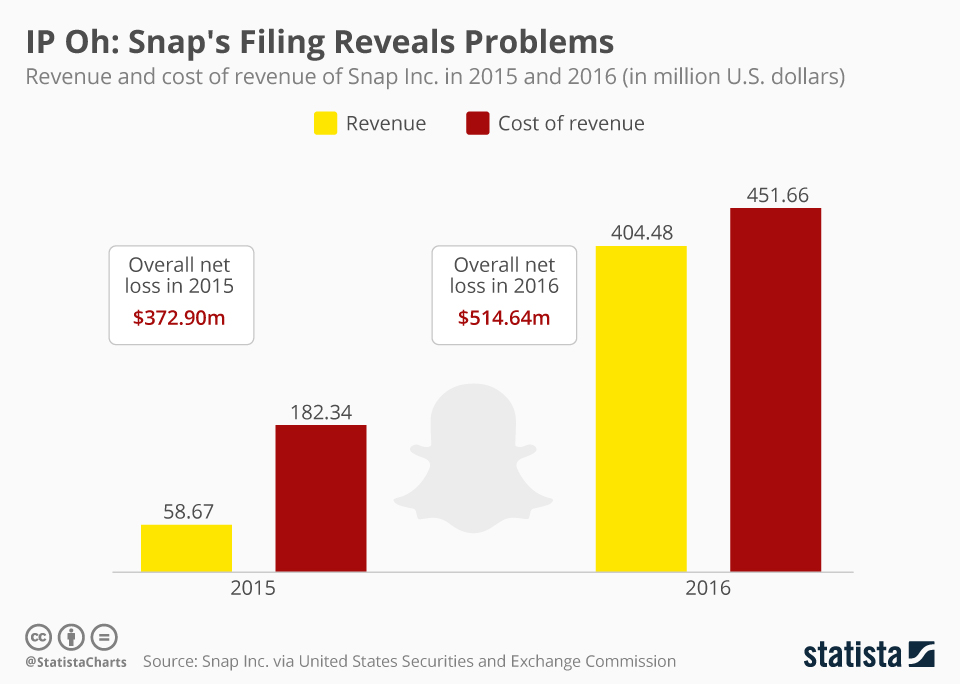 Reasons to be wary of the Snap Inc. IPO
Snap Inc. IPO with a 170 -page document unveiling details about itself to potential investors.
Although there is already a lot of hype about Snapchat and there is sure to be more over the coming months while it does its IPO roadshow to sell itself to Wall Street, there are some reasons to be cautious about jumping in as an investor
If Snapchat gets a $25 billion valuation, as it's hinted in the press that it wants, one'll be paying 62 times the trailing sales for this company. Twitter by contrast sells for 5 times sales. Facebook sells for 14 times sales. Snapchat is indeed a recent company than either Twitter or Facebook, but that would a huge premium one would be potentially signing up for. In order to justify it, Snapchat better be growing very quickly.
In the first two quarters of 2016, Snapchat was growing its daily active users by 15% and 17% in the first two quarters. In the last two quarters of 2016, these numbers dropped to 7% and 3% respectively. The daily users were actually flat in the rest of the world in the fourth quarter as compared to the third quarter . August was when Facebook rolled out Instagram Stories, which copied some of the best parts of Snapchat. The question which arise here is whether Instagram Stories are causing a temporary blip to Snapchat's long-term growth story? The answer is still not clear.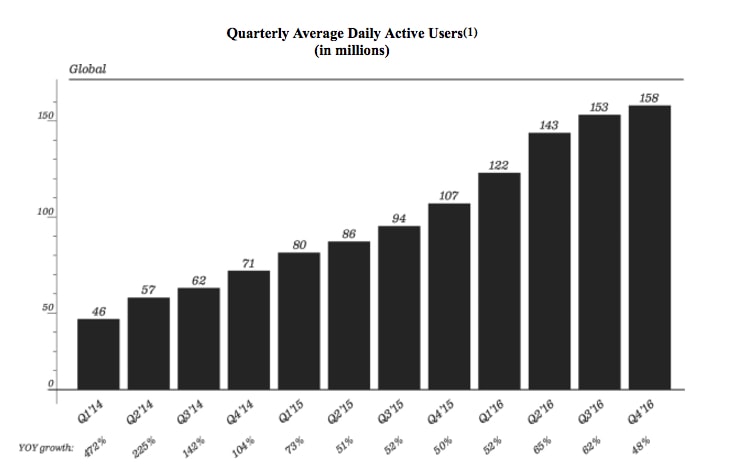 We all have heard voices about snapchat being the new way for millennials to watch TV. That's important because any digital company is dying for advertisers to reallocate part of their linear TV budget in their direction. So, if Snapchat is the new TV, people should start spending TV ad money there. Will that happen though?It is pretty unlikely in the near future.
When Facebook IPO'ed, they trumpeted how the audience on an average Facebook day was triple the size of the audience that watched the American Idol finale. That was 5 years ago. Yet, most Facebook ads are still direct response. Brand advertising is still squarely with TV. Reason being that the engagement in that context is better.
Will it eventually shift over? Yes, but probably a lot slower than IPO bankers would have you believe.
So in this hay-wire situation, smarter decision for all of us right now is to sit back watch the Snap Inc. IPO through the sidelines.