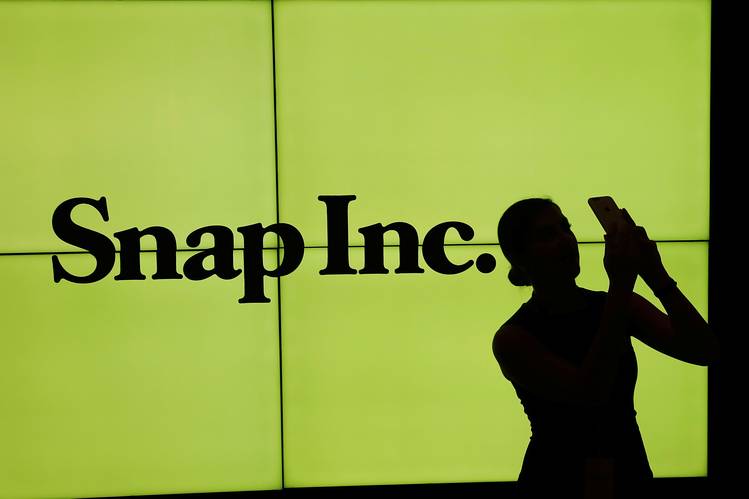 11 July 2017, India:
Snap Inc. shares fell 6.21 percent, that is $15.94 as of filing this report as Morgan Stanley downgraded the stock of the company. Morgan Stanley has raised concerns about the ability of Snap Inc. to take on the giants Instagram and Facebook.
A team lead by analyst Brian Nowak downgraded the stock to equal weight from overweight and slashed their price target to $16 from $28.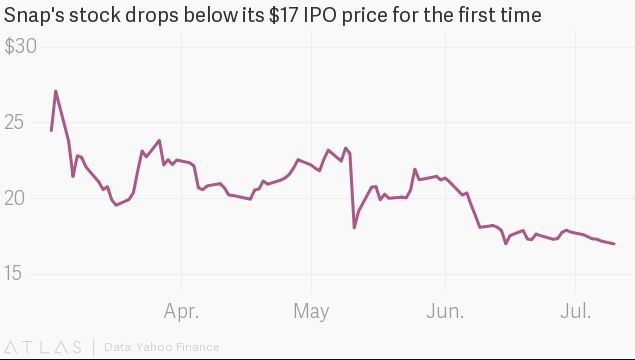 "SNAP's ad product is not evolving/improving as quickly as we expected and Instagram competition is increasing," Nowak said in a note to investors.
"We have been wrong about SNAP's ability to innovate and improve its ad product this year (improving scalability, targeting, measurability, etc.) and user monetization as it works to move beyond 'experimental' ad budgets into larger branded and direct response ad allocations."
Snap had a 150-day lock-up period, which means employees and other insiders will be able to start selling shares on July 31. Some investors are concerned that too many people will try to sell their stock at once and that it will bring the share price down further as per the report by TechCrunch. (Image- WSJ)
Also read- Snap Inc. Seals $100 million Deal with Time Warner for 10 Original Shows
Comments
comments