Recent news suggests that SoftBank Vision Fund (SVF) Global may sell its 1.17 percent share in the world's largest meal delivery company, Zomato. According to sources reported by CNBC TV-18 on August 29, the transaction is anticipated to be completed through a block deal totaling Rs 940 crore. This choice was made in response to a shifting competitive environment in the meal delivery sector, where Zomato is a significant competitor. Let's examine the specifics and ramifications of this potential transaction in more detail.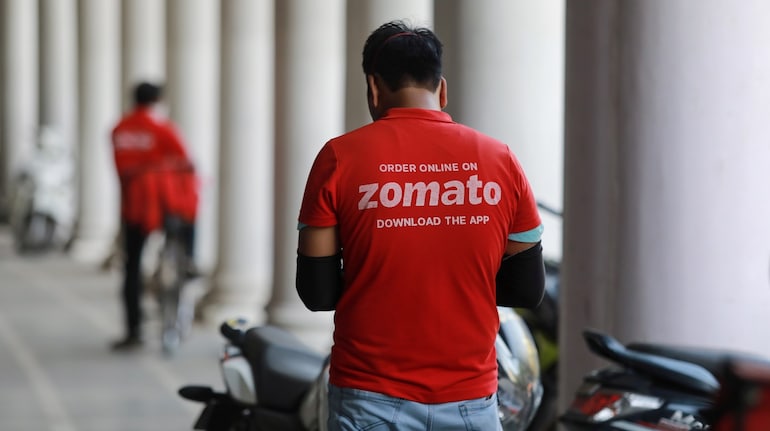 Credits: Money Control
SoftBank Vision Fund's Stake Sale Plan
The information available indicates that SVF Growth Fund, a SoftBank Vision Fund subsidiary, intends to sell 10 crore shares of Zomato at a price of Rs 94 per share. Interestingly, Zomato's stock ended at Rs 94.65 a share on the Bombay Stock Exchange (BSE) that day, showing that the asking price and the current market value are very similar. According to rumors, Kotak Securities was selected as the broker to carry out this block deal.
Recent Market Movements
The previous trading session saw a 5 percent increase in Zomato's stock due to a block transaction involving 184 million shares, or 2.14 percent ownership. Sources said that SoftBank's decision to sell its shares may have been influenced by the end of the lock-in period for investors following the Blinkit transaction, which was completed on August 25. The identities of the purchasers and sellers were not immediately made public.
SoftBank's Stake in Zomato
Currently, SoftBank owns a 3.35 percent stake in Zomato, which it acquired as part of the Blinkit transaction. This tactical choice shows SoftBank's active participation in the food delivery industry and its readiness to take advantage of opportunities in the Indian market. The share sale may be interpreted as a reordering of investment objectives, affected by changes in the market and other commercial factors.
Zomato's Growing Influence
Zomato, frequently cited as a pioneer in the meal delivery sector, has experienced significant development and change in recent years. The company has established itself as a multidimensional competitor in the market thanks to its push into numerous food service sector areas, such as dining out and cloud kitchens. Even if it represents a very tiny fraction of the corporation, this stake sale may have an impact on the ownership structure and overall corporate strategy.
Tiger Global's Exit and Its Implications
Relatedly, Tiger Global Management, another significant foreign investor in Zomato, made the decision to sell all of its 1.44 percent stake in the business. A venture capital fund controlled by the US-based investment manager, Internet Fund III Pte Ltd, assisted in the execution of this move through open market transactions. The company's ownership percentages may change as a result of this exit and SoftBank's prospective stake sale.
Possible Impacts and Market Sentiments
The decision by SoftBank to sell a portion of its ownership in Zomato might have a number of effects. First off, it might free up money for SoftBank to investigate more investment prospects in developing countries or tech-driven industries. Second, given the rise in Zomato's stock price, it can be interpreted as SoftBank profiting from its stake. It can also lead to questions about SoftBank's overall investment approach and dedication to Zomato's continued expansion.
Conclusion
The dynamics of the food delivery market and the investment environment have come under scrutiny as a result of the reported plans of SoftBank Vision Fund to sell a 1.17 percent share in Zomato for roughly Rs 940 crore. The prospective action would coincide with Zomato's strategic efforts to diversify its business model. Although this share sale may have only a minor financial impact, it nonetheless reflects broader developments in investment methods and market attitudes. Market watchers will closely follow the developments as they affect SoftBank and Zomato, two key figures influencing the direction of the food delivery industry.