SoftBank Group Corp, a Japanese technology investor has sought to sell almost all of its leftover shares in Alibaba Group Holding Ltd, as reported by the Financial Times. This announcement has caused a major tremor in the stock of the Chinese e-commerce business.
The sale is expected to take place as big technology valuations in China are starting to recover this year following the end of two years of increased scrutiny from regulators, offering long-term investors like SoftBank a chance to lessen their exposure to an economy that has been severely impacted by rigid global epidemic policies and Sino-U.S. tension.
There was a change in the share price of SoftBank on Thursday, tracking the broader market. Alibaba, one of the most valuable assets in SoftBank's list, tumbled as much as 5.2% in Hong Kong, bearing a loss of 2.8%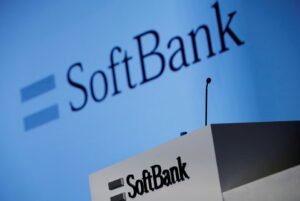 On Wednesday, Tencent Holdings Ltd saw a rise of 5.2% after the Netherlands' Prosus NV, a social media's top shareholder, stated it may sell more of its shares, underlining selling pressure on tech names of China.
SoftBank has been making an effort to monetize its stake in Alibaba, which the Japanese conglomerate bought more than two decades ago with just a spending of $20 million.
"They (SoftBank) have been clear that … they need to monetise profitable holdings," said Jon Withaar, head of Asia special situations at Pictet Asset Management.
"Perhaps some expected that they may slow the pace of their selling in (Alibaba) now that their Arm IPO is moving closer to completion, but ultimately everything they are doing is within the scope of what they have told the market."
SoftBank is aiming to list Arm, a British chip designer company in an initial public offering (IPO) this year that would raise at least $8 billion, sources said.
The FT said on Wednesday, sales that are based on filings in the US Securities and Exchange Commission showed SoftBank's Alibaba stake would eventually fall to 3.8% from 15%.
As per the newspaper, billionaire Masayoshi Son, the leading founder of the Japanese group has sold about $7.2 billion worth of Alibaba shares this year through prepaid forward contracts.
The British newspaper reported SoftBank stated the transactions reflected a change to "defensive mode" to address an uncertain business environment and it would provide details in its quarterly earnings results announcement in May.
Both the company – Alibaba and SoftBank denied responding to any comment. On Wednesday, Alibaba's US-listed stock fell 1.3% in after-market trade.
"China's regulatory environment in the internet sector turned drastically tougher in recent years, and this is SoftBank simply responding to the changing environment, as it has already been doing," said SBI Securities analyst Shinji Moriyuki. "It is well within the realms of expectations that the proportion of Chinese shares among its total investment will shrink further."
In 2017, SoftBank realized a $34 billion profit when it downsized its share in Alibaba from 23.7 percent to 14.6 percent in an effort to build up its financial resources in the face of substantial losses experienced by its Vision Fund.
Vision Fund, which reshaped the IT industry with its large bets on startups, suffered a shocking decline of 8 trillion yen ($60 billion) in the calendar year 2022 when market volatility drove down the worth of its portfolio companies, forcing SoftBank to raise additional money.
At the time, it also used prepaid forward contracts – which is a type of derivative contract that permits investors to hedge risk.
Alibaba has lost its value by more than two-thirds after gaining in late 2020, hit by increased regulatory action in the technology sector that included a hefty fine on Alibaba and scrutiny of founder Jack Ma's business empire.