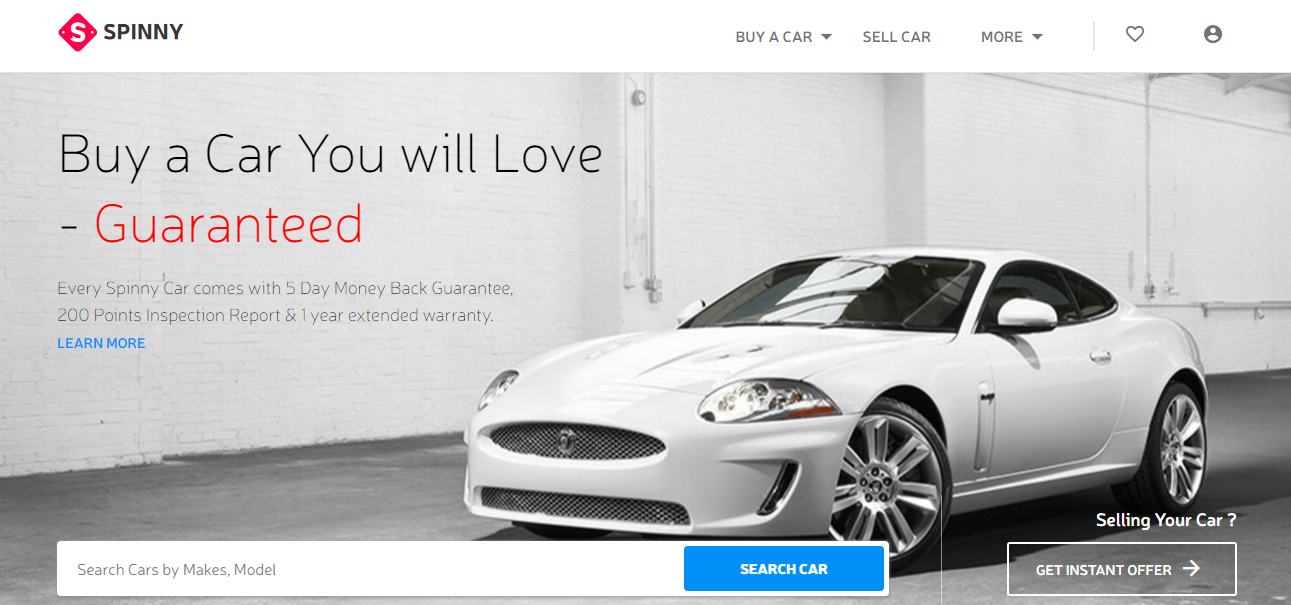 06 June 2017, India:
Delhi-based used car platform Spinny has raised $1 Million in a fresh round of funding led by Blume Ventures, Indian Angel Network and FreeCharge co-founders Kunal Shah and Sandeep Tandon.
Spinny was founded in 2015 by IIT Delhi alumni Niraj Singh and Ramanshu Mahaur along with former Flipkart executives Ganesh Pawar and Mohit Gupta. Spinny is a new age online retailer for used cars in India. With transparency & technology as core pillars, we are helping customers save big with experience of just like new.
Arpit Agarwal, Principal at Blume Ventures said, "Despite the presence of vertical-focussed classifieds, the needs of the market are largely unfulfilled as the issue of trust still remains. We found Spinny to be the only company willing to get their hands dirty in solving the problem from ground up."
Founder and CEO, Spinny, Niraj Singh said "Using data from real transactions, we can best predict the selling price of a car as per its true condition and can make a quick offer. This reduces the time to close the deal. It also ends uncertainty and hassle usually associated with options to sell in the open market."
Spinny plans to utilize the fresh funds to strengthen its technology platform and for the expansion of its hubs.
Also read- Mumbai-based ftcash Raises Funding from IvyCap Ventures, 500 Startups
Comments
comments