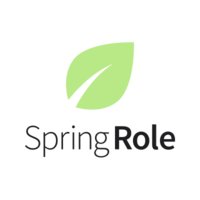 14 May 2018, India:
Blockchain professional network SpringRole has raised $1.3 million in private funding from from its early investors including AlphaBlock Investments, DNA (Brock Pierce and Scott Walker's Blockchain investment and consulting firm), Isaac Lee's BlockWater, and Wavemaker Genesis.
The company has also set for the public pre-sale of SPRING on May 15, while Public sales of the SPRING token are scheduled to launch at the end of June, the company said in a statement.
Kartik Mandaville, Founder and CEO, SpringRole said, "What we're building is solving an all-too-real problem faced by every offshore company hiring in India, whether in support of in-house technical services or as part of an outsourcing transaction. Opening our beta to U.S. users is a key next step in bringing our industrial application of blockchain to a global market."
Scott Walker, co-founder of DNA and an early SpringRole backer, said, "SpringRole is taking an important and risk-managed approach to solving a massive problem in the HR industry globally. By focusing on India, where they have already had success—and where the problem is particularly acute—SpringRole has an excellent opportunity to capture market share quickly and build a set of blockchain and API standards that can open them to additional opportunities as they grow."
Richard Li, General Partner at AlphaBlock said, "We invest in the most innovative blockchain companies around the world, and the approach Kartik and his team are taking is an ideal fit for our portfolio."
Richard added, "Their approach to what will be a massive market opportunity is smart, leverages their established market presence and puts them in a position to gather critical insights from a large user base."
The company want to penetrate the Indian market for technical professionals, which will make it a valuable asset to U.S. and European companies that are setting up offshore capabilities in India, the company said in a statement.
The statement added that, the company has partnered with WorkCoin, a blockchain-based platform for freelancers; and a blockchain-based credit scoring platform Bloom.
SpringRole was started by Kartik Mandaville in 2014. It is a recruiting startup. It is building the first professional reputation network powered to eliminate fraud from user profiles.
(Image – AngelList)
Comments
comments