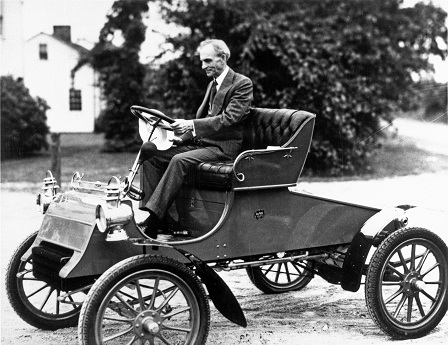 It was year 1992 and Taikichiro Mori, founder of Mori Building Company, took the world by surprise when Forbes ranked him as the richest man in the world with a net worth of $13 billion. Earlier, Mori was the Dean of the Faculty of Commerce at Yokohama Commercial School. He founded the Mori Building Company at the age of 51 and became the president of company after he retired from university. At later stages, with its growth, the Mori Building Company constructed world famous buildings such as Shanghai World Financial Center- the tallest building in China, Ark Hills, Toranomon Hills and others.
On the other hand, Mark Zuckerberg was in his late teens when he started Facebook along with his colleagues. Today, Facebook has more than 1.39 billion active users. Facebook filed for an initial public offering on February 1, 2012 and the company broke all records in history on May 17, 2012 when it became the largest valued company till date for a newly listed public company. Facebook's initial public offering was valued at $104 billion.
A considerable number of billion-dollar entrepreneurs including Bill Gates of Microsoft, Steve Jobs of Apple Inc. and Michael S. Dell of Dell Inc. started these companies in their late teens to early 20s.
Now the question that arises is what were the chances that the company started by Mori would have been equally successful if he would have started it earlier or at a later point in time? Again, what if Mark would have started the company at later stage? Does their age really play a role in success of the company? Seems to be an inconsequential question, doesn't it?
Automobile manufacturer Henry Ford was born July 30, 1863. In 1903, at the age of 40, he incorporated the Ford Motor company which till today is one of the best known companies in the world of automobiles. Some of the very well know companies of today were also started not by 20 somethings but rather people who had spent a considerable time in the industry. Reid Hoffman of Linkedin (age 35 in 2002), Evan Williams of Twitter (age 35 in 2007), Mark Pincus of Zynga (age 41 in 2007), Arianna Huffington of the Huffington Post (age 54 in 2005), among many others.
So does age really matter when you think of starting a business? Research gathered by Babson College and Baruch College suggests that the best time to start a business is in your late 30s. Well! You should be capable of taking decisions based on your interest. Otherwise age really is no hindrance to setting-up a successful business. A rational mind would state that the best age to start your business seems to depend on maturity: be it your maturity or the maturity of the industry. If Mori would have started his real estate business at early stage of his life without much insight into the domain of real estate, the company might not have been the same as it is today. Also, if Mark would not have started Facebook as the industry was emerging, he probably would have missed the opportunity.
Prudently, you are never too young or too old to start a business. The example of personalities above clearly shows that when it comes to setting-up a business, your enthusiasm is more crucial than your age. Careful! We are not pushing you into starting your own business before you are ready. Rather, it is always advisable to get some experience and become competitive before you emerge on the surface to compete.