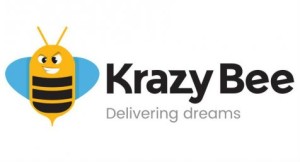 June 10, 2016: Krazybee, a Bangalore-based Fintech startup has raised $2 Mn seed funding from Chinese micro-loan/ecommerce player Fenqile (a micro-loan site) and Chinese mobile ad network YeahMobi.
Incepted in 2015 by Madhusudan E and Wan Hong, KrazyBee is a platform that helps college students to purchase anything online via a flexible monthly payment plan. The startup wants to focus on the student segment and is building a merit-based credit score system.
The startup will use the newly raised capital to expand its services to other cities and to launch an Android app, besides improving its risk evaluation model.
Talking about the development, co-founder Wan Hong, said, "India has over 30 Mn college-going students as of 2015. This number is expected to grow to 65 Mn by 2020. The students are well aware of the ecommerce ecosystem and that is the market we want to tap."
Electronics items such as smart phones, cameras & mobile accessories, along with apparel such as branded clothes, shoes & watches are the most purchased items. A nominal interest is charged per transaction. It has tied up with leading ecommerce players such as Flipkart, Paytm, Amazon & Snapdeal, and offers their products to students on EMIs. The platform has over 10,000 within one month of operations.
Prior to this, Bangalore-based student micro-lending startup, Buddy, raised $500K from Blume Ventures, TracxnLabs and other angel investors in its Pre Series-A funding round.
Image Source: Businessworld.in
Also Read:  TVS Automobile Solutions Backs Three Start-ups
Kickstart Jobs Raises Series-Seed Funding From Its Investors