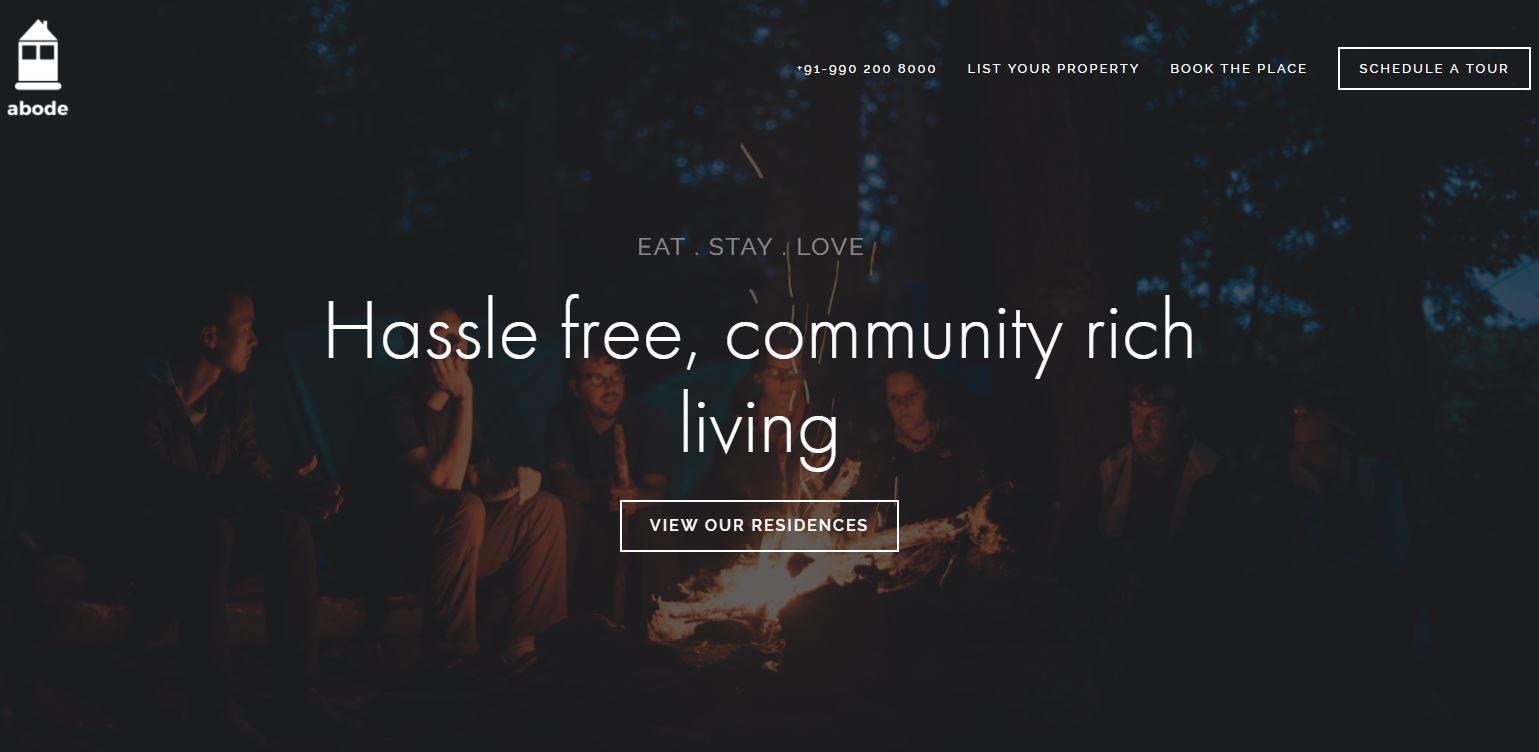 10 August 2017, India:
StayAbode, a start-up that is building co-living spaces, has closed a strategic round of funding for an undisclosed amount from Incubate Fund and a group of investors from the real estate industry including Legacy Global Projects MD Sanjay Shenoy and Mridul Upreti and some existing investors.
StayAbode was co-founded in mid 2016 by Viral Chhajer, Varun Bhalla and Devashish Dalmiya who have strong backgrounds in marketing, technology and finance having founded start-ups and previously worked at start-ups Runnr, Treebo Hotels and Roadhouse Hostels.
The funds will be used to scale the business by strengthening technology and team. StayAbode currently offers over 260 units spread over 5 properties across Bengaluru and has plans to expand to other cities in due course.
StayAbode is leveraging technology, design, service and brand to build co-living spaces for the rental residential real estate market at scale. StayAbode's co-living spaces mixes small private spaces like fully furnished 1 or 2 BHKs with communal areas – common rooms, games areas, music and art corners. One doesn't need to be bothered about managing an apartment – utility bills are paid, linen washed and where one cooks only when one feels like. One can connect with like-minded people.
Also read- Apple iPhone 8 Images Leaked, Watch the Video here!
Nao Murakami, General Partner, Incubate Fund India, says, "Millenials want to live in flexible, hassle free and fully managed homes and as their population in Tier 1 metros in India is growing, there is a huge gap in demand and supply. StayAbode's product-market-fit and model in the co-living spaces is strong. All three co-founders of StayAbode have strong backgrounds to operate a business in this space and they complement each other. We believe StayAbode has a strong team with great execution capability and can capture growth in a promising market. We are happy and excited to join their journey!"
Viral Chhajer, Co-founder & CEO, StayAbode, says, "We're excited to bring on board Incubate Fund, Sanjay Shenoy and Mridul Upreti as strategic partners as we scale the business. Incubate with their vast presence and strong network across South East Asia will bring on board a more global perspective to the co-living phenomenon while Sanjay Shenoy and Mridul Upreti with their deep understanding of the real estate space will play a key role in the supply front of things for us. This round comes at a very short interval from our previous round and we're proud to have created significant enterprise value for our shareholders since then."
Incubate Fund is a leading seed-focused venture capital fund based in Tokyo, Singapore, and Bengaluru. Established in 2006, Legacy Global Projects Pvt Ltd is a leading real estate firm with its headquarters in Bengaluru.
Related read- SoftBank Aims to Seal Multi-Billion Dollar Deal with Uber