Stitchwood is India's first online custom furniture store that empowers users to design furniture as per their own likes, gets the furniture created according to the best quality standards and makes sure that your furniture is delivered to your doorsteps.
The Stitchwood Value Proposition
Our home reflects our identity. And just like each one of us is unique, we want our home and furniture to be unique as well. However creating a good design and getting it made is sometimes a long and tedious process that lot of us would like to avoid. Specially because we do not know if the furniture we have designed will be created in a manner that promises best quality and timely delivery. And therefore most of us end up going to the stores online or offline to buy our furniture and end up buying the same furniture as everyone else we know.
Stitchwood now solves this problem for the Indian consumers. The company allows users to create their own furniture designs. There are a number of designs on Stitchwood website which the consumers can use directly or as an inspiration and design their own product. Stitchwood provides online tools to custom-make a piece of furniture exactly as you want. Consumers can also take pictures and upload their own design requirements on Stitchwood.Creating their own designs gives users a lot of flexibility about the size and the color of the product, something that traditional online and offline furniture stores do not offer.Currently Stitchwood is seeing a healthy mix of customer demand for both Stitchwood designs for furniture as well as customers uploading their own designs.
Once the design is finalized Stitchwood then takes complete responsibility of creating a great quality furniture piece and delivering it to your home !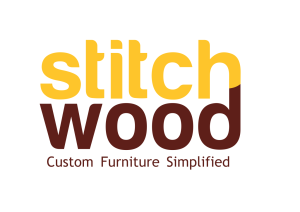 Stitchwood is thus providing a unique value proposition where they are improving the experience around getting furniture made, allowing buyers to custom design their own pieces and crafting every single piece of furniture to perfection and as per your requirements !
[box align="aligncenter" class="" width="600″]
Stitchwood Facts:
Year Founded : Mid 2014
Operations Started : Mumbai , March 2015
Cities Present In: Mumbai, Delhi, NCR, Bangalore
Founders: Ajit Shegaonkar   (Previous: VP – Deutsche Bank ) and Vikas Nair (Previous: CFO -Steadview Capital )
Team Size: 35
Head Office Location: Mumbai
Competitors: No direct competition. Indirect competition : Pepperfry, Urbanladder, Fabfurnish, Livspace, Hyper local services providers, offline carpenters and interior designers
Target Sales : 220 to 225 pieces a month by March 2016
Average Ticket Size : 40,000 INR
Funding Till Now : USD 500,000 (around Rs 3 crore) from two angel investment rounds
[/box]
Tackling Competition : Stitchwood Vs Online Furniture Brands Vs Hyper Locals !
The furniture and furnishings market in India is a massive market pegged at $ 20 billion (the furniture market alone stands at $ 10 billion) in size and ranked as the fifth largest market in the world. Of the total home furniture and furnishings market, only 20% of the market is captured by ready made furniture sellers. About 75 % to 80% of the market belongs to interior designers and individual carpenters and is highly fragmented and under penetrated.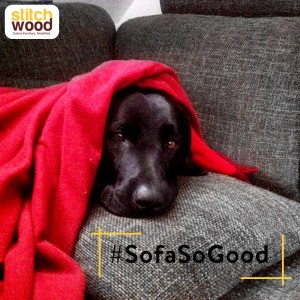 Stitchwood today faces competition from many directions. The online furniture stores, hyper local service providers which are quickly becoming the market favorites these days as well as the offline carpenters . The founders however believe that they have an advantage over each of these categories. While online furniture stores do not provide you with the freedom to custom design your own furniture, the hyper local service provides give you no guarantee about the quality of the furniture created and finding good carpenters offline is a hassle no one is unaware of.
Stitchwood on the other hand provides the option of custom designing your furniture, guarantees the quality and time of delivery of the piece of furniture created.
Strategic Focus
 Expansion Plans:
Since starting its operations in Mumbai in March 2015, the company was seeing a huge demand from Delhi, NCR region and has therefore started operations in that region. The company also launched operation in Bangalore in September 2015. The next focus will be on the southern markets with Chennai as its hub.
The company is also starting a new service in which they will have interior designers visit peoples homes to suggest the best possible designs according to the homes and customer requirements.
Stitchwood has also encountered a huge demand from customers to start selling ready made smaller items and therefore the company will now be venturing into this area.
Stitchwood targets to sell 220 to 225 units per month by March 2016. The average unit size is 40,000 INR. The founders said in this interview that they are on track to reach the target well before March.
Technology Focus:
The company is hugely focusing on technology to make sure that both customers and carpenters are getting a good value by associating with them. The company currently does not own any inventory and gets the manufacturing done through their vendor partner MSMEs (Micro Small and Medium enterprises) as opposed to local craftsmen. These MSMEs are factories specializing in furniture manufacturing using machinery and skilled laborers.
Stitchwood is also working on making the process of design more interactive and is coming up with more and more techniques to provide interactive design features on their website. Stitchwood also realizes that the business is heavily image dependent and is allowing for customer to send their requirements through images  via Whatsapp. This technique has surely allowed the company to reach more and more clients.
Funding:
Till now the company has raised USD 500,000 (around Rs 3 crore) from two angel investment rounds. The company is currently said to be looking for funding (USD 10 million) and is expected to use the funds for technology  development and further team and city expansion.
More About Stitchwood : Stitchwood plans to raise $10 mn to ramp up ops