The online furniture and home decor industry in India
Furniture and decor pieces have increasingly gained importance as they are an expression of character, a personal statement and let's be honest – something to show off about! The furniture and furnishings market in India is a massive market pegged at $ 20 billion (the furniture market alone stands at $ 10 billion) in size and ranked as the fifth largest market in the world. However, on a per capita basis, the market is still under penetrated compared to more matured markets.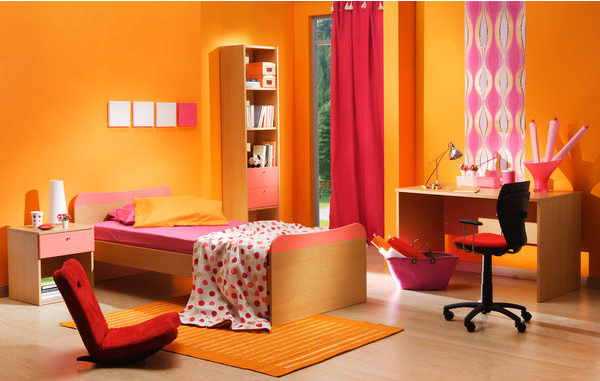 Furniture in India entered the online space around 2011 and today top players like Pepperfry, Urban Ladder , FabFurnish and 27 Décor Street are rapidly growing given the backing from international investors, growing internet penetration and shifts in consumer behavior towards online shopping .
However, while major e-commerce players in fashion and electronics have witnessed massive customer adoption over the past few years, on the other hand the furniture market is yet to reach such an exalted position in the online space.
Read The Full Article here- Online Furniture Market in India – Challenges And The Way Forward !
The opportunities and problems in the industry
"With our background of over 17 years in the in the brick and mortar segment of the furniture and home decor industry, we find the online environment a bustling and exciting space. With the online furniture industry size said to be $10 Billion within the organised sector, we find most interesting how this is classified as only a small portion of the total furniture industry in India" says Dhruv Jouhari, co-founder 27 Decor Street. This gives a sense of the opportunity available for experienced furniture companies to operate online and the value that this industry is worth.
In Dhruv's view, in line with the opportunities stated above and the space becoming so crowded, companies should really start focusing on their niches and core competencies they are able to offer. This way customers benefit most from going to the right company for the specialized product whether it is a wardrobe, kitchen, office furniture or any other that there is a requirement for.
Companies offering generic products with standard designs and quality will generate a price war which assists the customer only in the short-term. In the long run with the same approach, product quality, design, durability will be compromised to acquire more customers resulting in a decline in the overall product standard in the industry. With furniture and decor having such high importance for a household, Dhruv believes that we should steer ourselves in a different direction and into a situation where furniture is still design and quality centric with the view of longevity from the relatively high value reusable purchase that customers make.
Of course the other problem is the logistics issue given the size of the products. Larger companies have been able to acquire companies in the delivery part of their supply chain which enables them to save on costs.
27 Décor Street 
27 Décor Street is an on-line environment where the discerning homeowner is assured of buying the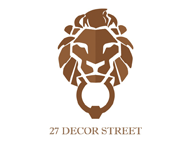 finest quality and distinctively designed products. 27 Décor Street treats the sensitivity of the on-line customer with utmost priority when selling such personal items. This transcends into their system of carefully selecting their suppliers and the products that are being sold to their clientele. The online marketplace has a range of products sourced from suppliers that have been verified after an in-depth due diligence that is carried out of the company, facilities, reliability and market reputation. Furthermore, 27 Décor Street assures a detailed study of the product composition and product quality supplied by the sources and this level of comfort is then passed on to the customer sitting at home awaiting their brand new purchase.
27 Décor Street is founded by a group of individuals with a combined experience of over 20 years in the furniture industry. Thus the understanding of the product's raw materials, product quality, domestic and global industry standards are few of the additional significant advantages that 27 Décor patrons benefit.
27 Décor Street strongly believes in high quality products, a personalized reliable service, and making the customer more comfortable before, during and after the online shopping experience.
Again, their focus is somewhat different. Design and development team's focus is on the product itself – how to make it lighter yet durable, how to have the product in a knock down format but simple enough to assemble once customers move houses.
Tagline: "Delivering promises of comfort, home"
About 27 Décor Street's Products
27 Décor Street's focus area, experience and expertise are best epitomized by 3 primary categories of products they offer: Furniture, Lighting and Decor. Within these categories their catalogue consists of furniture for all spaces including outdoor, lighting products handcrafted with molten glass, creatively designed candle stands and even paintings of established and upcoming artists that complement their product range. 
The wood they use is of a premium grade seasoned hardwood. The metal raw materials used for their products are from the best companies in India and sofa foam and hardware is also ISO certified. They dig deep into the source of their products and perform checks on raw materials prior to products going into production as well.
"We take particular care in the finishing of our products. For instance, our outdoor furniture is pure polyester coated to withstand the outdoor elements. We believe the care taken with polish, paint and powder coating is second to none. Thorough product quality checks are carried out before the product is packaged and dispatched to the customer" Dhruv emphasizes.
Differentiation from competitors
"We are driven by design and do everything it takes to continuously improve product quality. We prefer to service fewer customers with optimum level of quality." 
Many of the larger companies are playing the numbers game. They have a large number of suppliers supplying an even larger number of products to the market. 27 Décor Street would like to keep their supplier base very close-knit so that product quality and the level of personalized service are both consistently maintained and of the optimum level at all times.
They take their supplier due diligence very seriously. With the founders combined experience in the specific industry of over two decades, they are able to recognize capabilities instantly. Their various product testing techniques enable them to stand by their mission of reassuring customers that they do in fact strive on "delivering promises of comfort, home".
27 Décor Street's research and development team is currently working on launching new ranges of products very soon. The company claims that their products will always be different from what is available on other online marketplaces that exist today. Design forward products with innovative ways of material usage.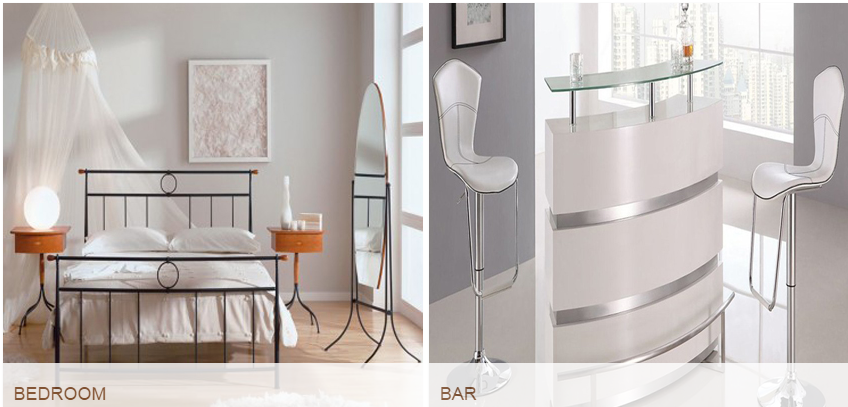 Drawing on the experience of various stakeholders of the family business that has been in operations for close to two decades – Dhruv firmly believes 27 Decor Street has the advantage of technical know-how and is rich in experience which gives the start-up the 'edge' in the products and services they are able to offer.
The Decorators
Nishu Jouhari is the CDO (Chief Design Officer) who along with her design team is responsible for curating the collection. Her experience of over 17 years in the industry gives her the understanding of market demand and its nuances over the years.
Nishu graduated with a first class degree in Interior Designing from SNDT, Mumbai- the first Maharashtra University to be accredited a 5 star rating from the NAAC. She married and started her own soft furnishings company along with offering her interior designing expertise.
More recently, Nishu was selected for and offered a 100% scholarship for the Goldman Sachs Advanced Level Entrepreneurship Programme where she received business and management education that was applied to the design and furniture business.
Nishu Jouhari was also a member and the Chapter Director of BNI (Business Networking International) Bangalore in 2011- proclaimed as the largest business networking organisation of the world.
She is currently a very active member of the prestigious Rotary Midtown Bangalore where she held the position of Club Secretary in the year of 2014 and is presently the President Elect.
Nishu brings the intangible asset of experience and technical know-how to 27 Decor Street – 17 years of it! Her awards for the services rendered? The repeat marquee client names that deal with her: Mariott Hotels, Taj, Oberoi, Wipro, Google to name a few.
Dhruv Jouhari graduated from Lancaster University in the United Kingdom. He was also nominated for the placement student of the year during his time at Lancaster University.
Dhruv worked at the headquarters of the world's largest steel organisation- ArcelorMittal in Luxembourg, Europe. Working in the Treasury department of ArcelorMittal Sourcing, which is the central buying and selling body of the multinational organization, gave him much insight regarding the various operations across sectors and the administrative processes, which generated a passion for a business model that ran with such efficiency. In early 2010, Dhruv decided to move back to India and join the family business to implement internationally advanced systems to the daily practices and development of Essentially Metal.
Next few months!
Spearheading the development of 27 Décor Street and conceptualizing the business model is what has kept Dhruv busy for the better part of the last year. Finally, the company kick-started its operations on 27th of July  and is in the nascent stage of their sales since they started. So far, they have successfully serviced 14 customers (including orders in progress) who have purchased a total of 18 products. "We have had very positive feedback which is encouraging and reaffirms that we are on the right track. We have also got over 1600 likes on Facebook and a database of over 850 subscribers to our bi-monthly newsletter" Dhruv smiles.
Currently, their core team consists of 5 members. They have delivered in Bangalore, Mumbai and Delhi thus far.
Bootstrapped company 27 Décor Street's team is very excited about the next few months:
New collections and ranges of alternate design furniture that you will not find on other common marketplaces
A new ecosystem created that will aid communication between various stakeholders within the industry
Co-founder and CEO Dhruv says that there is a lot more to it but they don't want to ruin the surprise so stay tuned!
Related Reads:
WoodenStreet.com Is Offering You Ready To Order & Exclusive Custom-Made Furniture In Only A Few Clicks !
SmartVizX develops Visualization tool "Vizer" for the Furniture Industry
The Yellow Door Store – Grand Decors At Affordable Prices
Curtis and Hayes enters Indian online furniture market