Payments gateway Stripe received $6.5 billion on Wednesday in a capital round funded by both old and new investors, priced at a dramatically lower $50 billion, or around 50 percent less than two years ago.
According to Stripe, the funds will be utilized to settle a significant tax liability associated with share grants given to staff members and to offer workers access to cash.
According to a source with knowledge of the situation who requested that they remain anonymous since these conversations were private: about $3.5 billion of the recently generated funds is going to be utilized to settle the tax bill and the remaining portion will be used to buy stock from workers.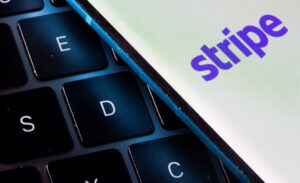 The fintech startup's worth, which was put at $95 billion in March 2021, has drastically decreased as a consequence of the company's most recent financing.
According to Stripe, its activities did not need any extra funding. According to a release from the enterprise, venture capital firms like Andreessen Horowitz, Baillie Gifford, Founders Fund, General Catalyst, MSD Partners, and Thrive Capital sponsored the most recent fundraising phase.
Even though Stripe still aims to continue with an IPO later, the individual anticipated that wouldn't occur this year. According to the insider, Stripe originally planned on raising $4 billion, but eventually had greater investor interest than predicted.
Shareholders are growing increasingly wary as the U.S. Federal Reserve's monetary tightening wipes out surplus money after decades of issuing large checks for high-flying firms.
Cash burn and other startup performance measures are now being analyzed more thoroughly. The Swedish buy now, pay later industry leader Klarna raised money last year as well, even though it had a lower value.
Amazon.com Inc., Ford Motor Co., Salesforce, and BMW are just a handful of the firms that use Stripe, and the firm has previously stated that it aims to become profitable without going public.
The only placement agent for the funding round was Goldman Sachs. According to Stripe, J.P. Morgan served as the company's financial consultant.
About Stripe:
A financial services and software as a service (SaaS) firm with dual headquarters in South San Francisco, California, and Dublin, Ireland is Stripe, Inc. The company's main offerings are application programming interfaces and payment processing software for mobile apps and e-commerce sites.
Web designers can include online payments into their mobile apps and websites using the APIs that Stripe delivers. In 2012, the firm unveiled Stripe Connect, a multi-party payments solution that allows software creators to effortlessly implement transactions into their products.
Comments
comments