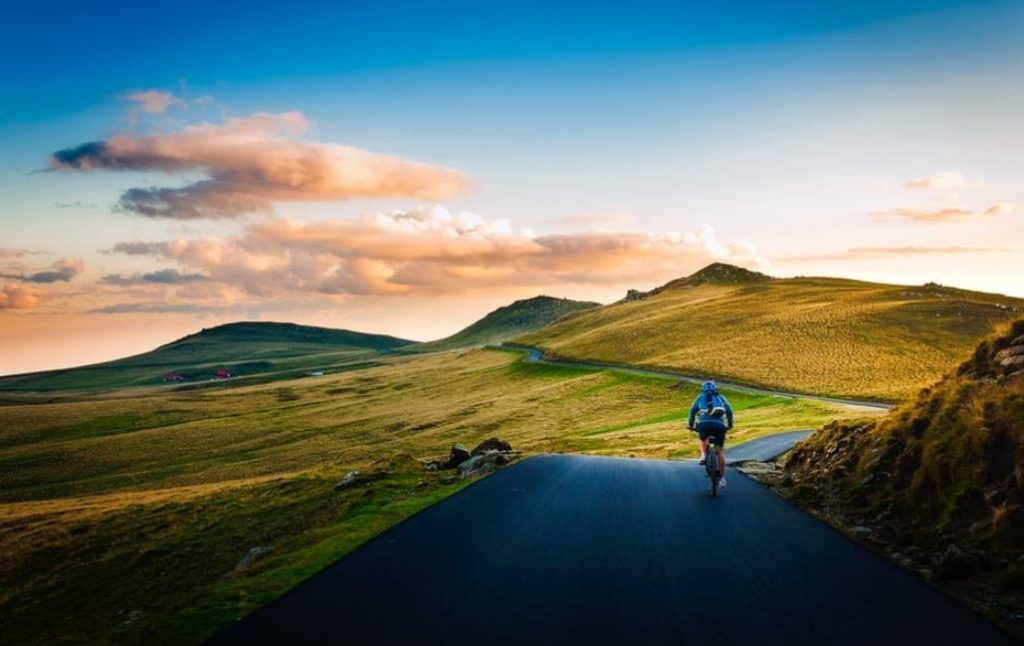 "Stay Hungry Stay Foolish" these words have changed the life of many graduates not just in Stanford after Steve Jobs' graduation speech, but here in India as well after the success of the book with the same quote back in 2008 when the term Entrepreneurship was not a fad yet.
We were originally introduced to three categories of entrepreneurial mindsets in the book: The Believers, The Alternate Vision and The Opportunities; with each having their own distinct qualities. But if you would like to collectively put them under one bucket, then the title "Mavericks" might better suit them.
Why Mavericks?
Given that over a decade passed since the entrepreneurial revolution has kicked off in India, the number of students who pursue entrepreneurship as a career option right after graduation has gradually increased from a handful number over the years.
The decision to pursue startups over lucrative packages is definitely a crucial one, to put it in better words, it should be a life-changing event. And you should definitely be a maverick when you are ready to forego placement opportunities in IIMs where the current median package stands at 22 lakhs per annum. You can check the full placement audit report here.
The rise in the number of graduates deciding to work on their ideas can be attributed to how the ecosystem, in general, shifted towards supporting student entrepreneurship through initiatives and supporting programs. One such program is the IIMAvericks run by CIIE for IIM Ahmedabad current students and alumni.
The program provides mentoring and financial support to graduating students of IIM Ahmedabad to take the road less travelled and start-up. The grant helps the entrepreneur sustain himself/herself during this crucial period, and help them focus more on the business.
Started in 2013, CIIE has supported more than 50 students to take up the entrepreneurship route and guided them on their journey. The idea is that the most critical period for any entrepreneur is the first two years of business and it is during this time that most businesses fail due to operational and budgetary constraints.
In the last 5 years, they have some really successful companies graduating from the program. One of the highlights is Ms. Siddhi Karnani, Co-founder and Director of Parvata Food, who was from the first IIMAvericks, has been honoured with 'INDIAN WOMEN ACHIEVERS AWARD' by the President of India recently.
The current year has a total of 7 students who have been selected to work on 4 ideas ranging from electric vehicles to talent hiring.
"I was fascinated by the idea of starting my own company ever since I joined my undergrads. I had also worked for various of my seniors' startups, learning about the nuances of starting up with them. In IIM, the fascination had the opportunity to become reality. I learnt about various companies, interacted with alumni and founders, and decided to take the plunge with the help of IIMAvericks" says Somesh Agarwal who is working on a smart charging station for building an EV Charging network in India.
Some of the benefits and supports provided to entrepreneurs who are part of the program are
A stipend of INR 40,000 per month for two years
A placement holiday for 2 years (In case the venture does not work, the student can come back to campus and sit for campus placements
Mentoring & knowledge support throughout the two years
On questioning what is that the students are looking to effectively gain from the program, Kartik Shridharan of flexiple, a platform to hire the freelance developers, designers and writers handpicked, who is in the year 2 of Mavericks program answers that the financial aid has been a great relief. "Additionally, access to the network of startups, experts & mentors in the ecosystem is of great help."
The program offered to IIMA alumni who have started/are starting up follows a virtual incubation model which allows the startup to operate from anywhere in India without having the necessity for the startup to be stationed in Ahmedabad.
Given the advantages of being a part of the program, one might doubt if students would still opt out of placements to take the road less travelled.
Answering the question is Pawan Kumar of Finception who states, "We would most definitely have opted out of placements even if we didn't make it into the Maverick Program. We wanted to pursue this endeavour of making stock markets more accessible irrespective of financial constraints and so the thought of not doing this did not exist at all. It would have been slightly difficult for us to do so but we were pretty confident we could figure out a way."
CIIE also launched the EIR (Entrepreneur in residence) program for recent alumni who have gained work experience in the industry and now wish to start up. The EIRs are provided the same level of support as the IIMAvericks.
While the risks associated with starting up after graduation is minimal, it is even more crucial decision for people who have lead a comfortable lifestyle in a reputed organization.
Being a part of the EIR Program, Trapigo's founders Udit Kejriwal (ex-McKinsey) and Mukesh Kumar (ex-Ola) state that in about 5 years time, they see themselves settling down as a solution owner to a practical problem which adds value to people's lives.
"This journey shall entail ups and downs and see our organization meander through phases of change and agile shaping in terms of our value proposition. We would eventually like to see our organization become a one-stop solution which is a name synonymous with all train travel services for people" they add.
It is important to note that last year, the Department of Science and technology has adapted the IIMAvericks program to be launched at major incubators in India under the NIDHI EIR scheme so that students across all institutions can take a calculated risk towards starting up.