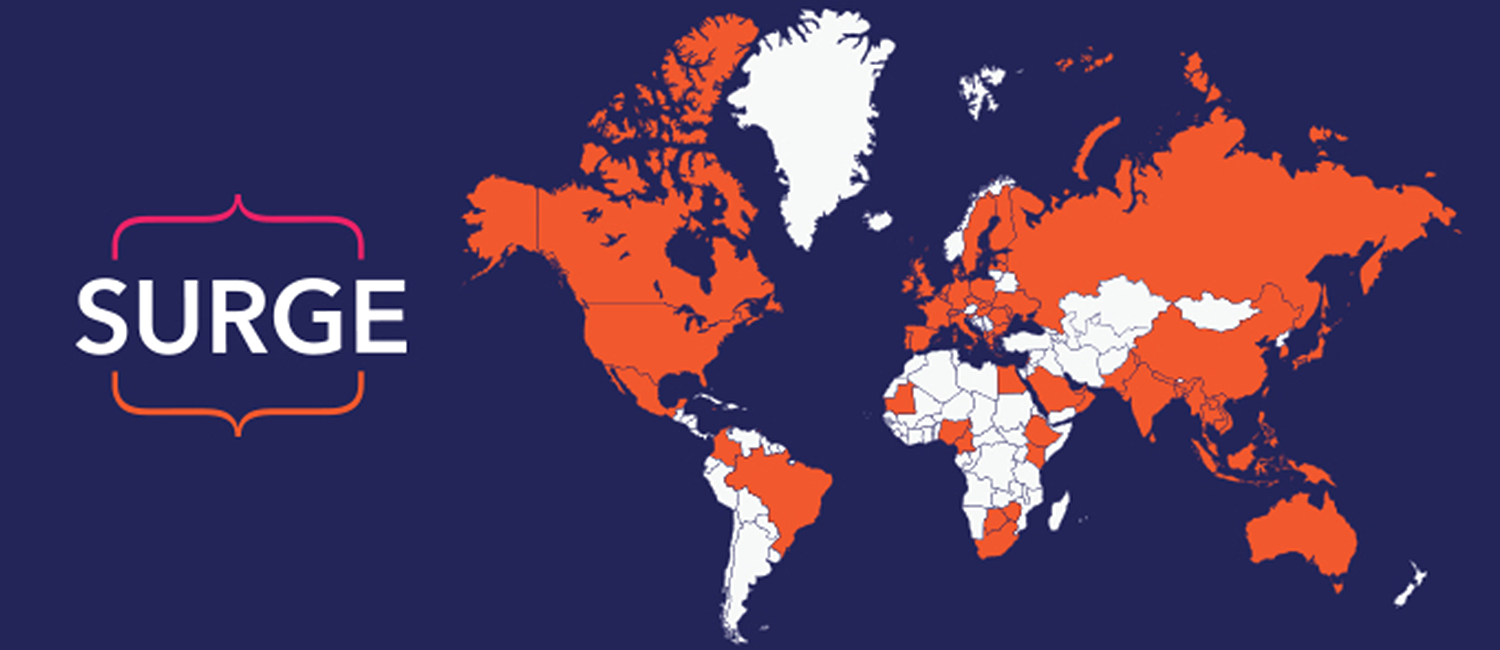 Image Source: surgeconf.com
Surge! Web Summit's first conference in India has already managed to cover 5100+ attendees from over 70 countries. The numbers were completely unexpected (an understatement) for Web Summit themselves. The opening ceremony saw Alpha members pitching their ideas to the investors, media, general attendees and even fellow Alphas with an eagerness to get feedback. It was a healthy networking session, so that everybody was able to have an idea about the expected experiences from Surge !
The opening ceremony which spanned beyond its' scheduled time 4-7 saw networking at its best. That's what every event is about, you get to meet people that you have absolutely no clue about and over the course of the conversation, you understand the similarities and differences between you. Everybody noticed one thing, that others were trying to notice the color of your id or wrist band and checking out the name of the company written on it. There were a lot of interesting networks that happened that each and everyone of them can be classified under it's own individual category, here is an overview of what I observed.
The Feedback Engagement
Every interaction is to get honest feedback from the people, that is how we validate and grow according to the PDCA (Plan Do Check Act) cycle. There were a lot of early stage startups that were eager to get  feedback and strategies to improve their product from the people that they engaged with.
The Volunteer Engagement
Volunteering has become an underrated word over the years, but startup environment has brought  life back to it. Volunteering depicts how pro-active you can be and the level of your commitment for your given work. The volunteer community in itself comprised of aspiring entrepreneurs who were eager to join the startup community very soon.
The Competition Engagement
Remember your childhood days when the toppers of the class talk with their each other, ensure that they don't give out their study secrets? I understand it's a lousy analogy for the interactions between the startups engaging in the similar domain, but I couldn't think of anything better. Yet, surge saw over 450+ startups, and coming across one or two startups  with similar ideas for a completely different market is bound to happen. Unlike the bad analogy, it sure was a learning lesson for such startups as they had faced similar problems and challenges.
The Media Engagement
Ideas that are made well are to be marketed well to reach the audience, and this cannot be complete with a marketing team alone. The media has played a major role all these years in introducing even hyper local startups to their own locality, and engagements with media has its own benefits.
The Investor Engagement
There you go! The 5Ms you have the management, machinery, media and market; the final M required to run your company is Money. Summits are one of the best places to market (M again :p) your ideas to investors as well. There were also investors who were looking for interesting innovations and ideas that would convince them to invest. Once a startup gains confidence of an investor who would trust them with his large sum of money, this would automatically boost their confidence and power to gain the confidence of their customers.
All the engagements during the opening ceremony certainly hyped the expectations to look out for an interesting innovation and inspiration (had to add investments too) !
Comments
comments