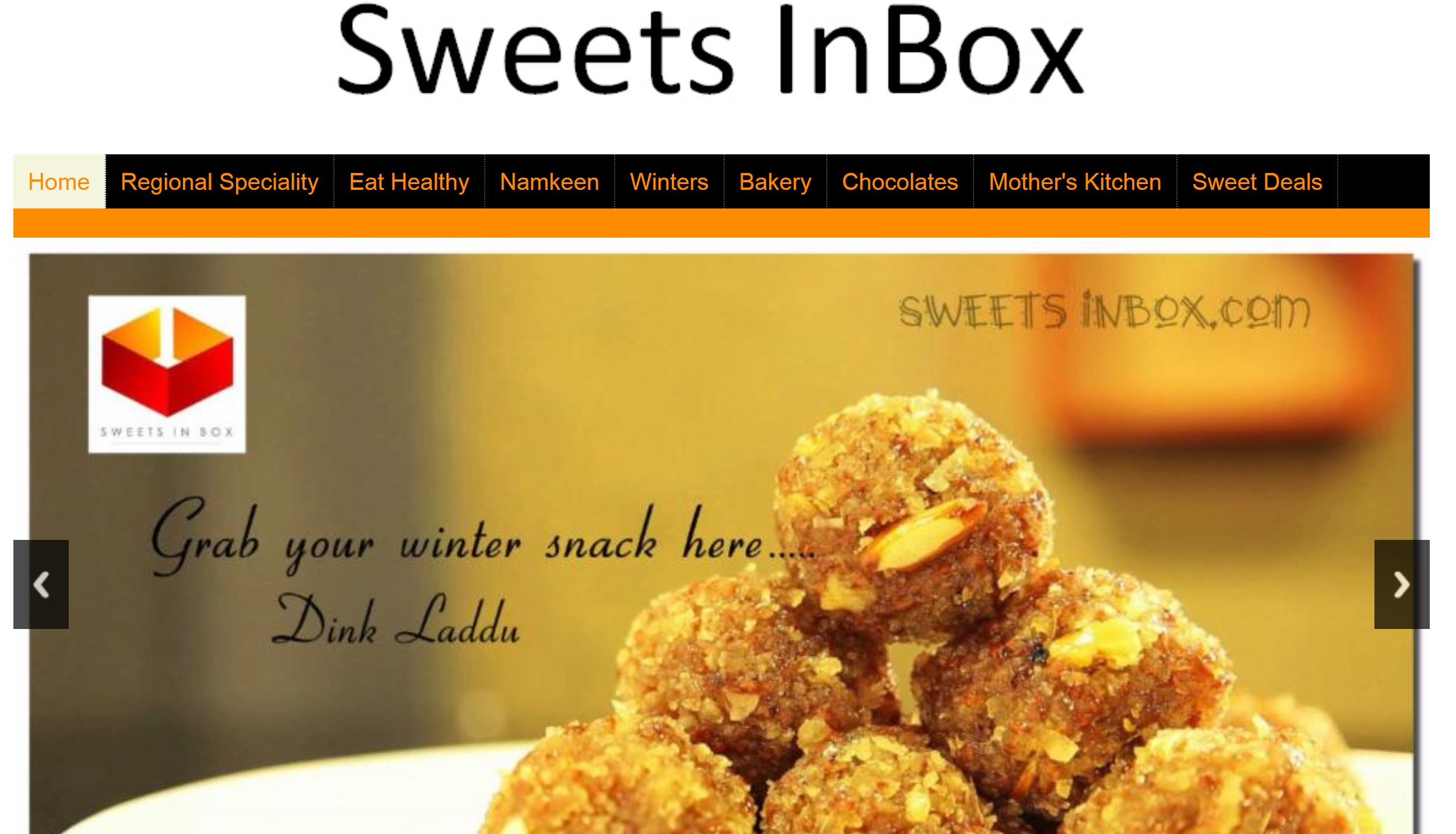 "Being an outsider in Pune  we always missed the authentic Rajasthani sweets and were tired of asking relatives traveling to and fro from Pune to get our favorite sweets for us"
says Radhika Khandelwal, cofounder of  Sweets InBox.At the same time in a conversation with her uncle, a sweet shop owner in Bilaspur, about how he kept getting requests  from across the country and even outside the country to deliver his sweets but was not able to do so as he was busy managing day to day operations, led Radhika and her husband Abhinav Khandelwal to start SweetsInBox .
[box type="shadow" align="aligncenter" ]Sweets InBox is an effort to bring traditional Indian sweet shop online.The company provides a platform wherein one can buy mithais, namkeens, chocolates, cookies from India's leading mithai and chocolate vendors and get it home delivered in minimum possible time.[/box]
Desserts, packaged foods and beverages are the main categories that the company is currently focusing on. The company also does a customized delivery and packaging for bulk orders for corporates and event management companies. Being based out of Pune, SweetsinBox have started with Marathi cultural sweets and namkeens but aspire to cover 10 more  states in next few months.

The sweets market is highly fragmented with most players, barring a few such as Haldirams,  primarily targeting their local customer base. A lot of new age online sweets company are focusing on food stuffs such as cakes, cookies, and chocolate and ice-cream business. There are a very few players who are currently focusing on the traditional Indian sweets market on a national level.
"Here at Sweets Inbox we understand that food, especially sweets have not only physical but emotional value as well. Any festival, celebration and often meals are not complete without a sweet dish.  Our internal commitment is to provide "Fresh and Fast" services to the customer."
says Radhika.Quality and hygiene play a very important role  in success of a food business.Sweets Inbox focus on three main factors in running their day to day operations – Quality , Hygiene and Timely Delivery.
"To ensure the best quality, we have joined hands with selected few top sweet shops of all the cities, thus customers don't have to worry about the quality and hygiene of any of the products. We commit timely delivery. Last few months experience has made us learn that even packaging plays an important role and we are continuously trying to improve that as well."
says Radhika. To deliver on the quality and hygiene promise, the company only delivers sweets that have shelf life of more than 7 days (no milk based sweets). Logistics is a major challenge in any e-commerce business these days. To deliver sweets the company has tied up with some of the best names in logistics industry.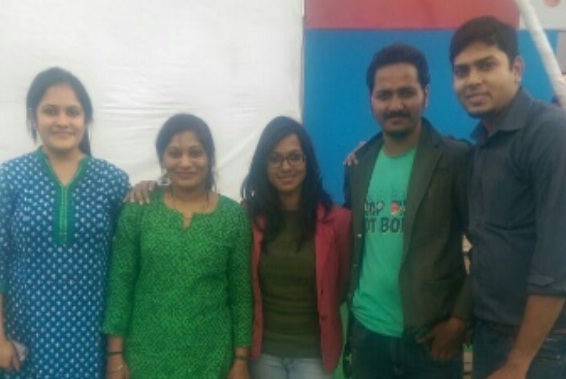 Sweets InBox was started by Abhinav and Radhika Khandelwal on 15th August 2014. Abhinav Khandelwal has 8 years plus experience in the IT industry. He is a part of an entrepreneurship program from IIM Bangalore , has a PG in Finance from NITIE, Mumbai  and a B.Tech. in Computer Science. Radhika is an architect by profession. Needless to say that both are extremely crazy food lovers ! Their current team size is 6. The company has tied up with vendors of almost 10 cities and plans on expanding to 50 more cities in next one year.
Every entrepreneur that I have met has had some very touching experiences during their journey. Radhika shares her experience with us.
"One customer from USA ordered with us for his parents. We did not have the international payment gateway still we delivered the same, without charging  anything. In another incident we delivered Modaks on Ganapati festival to an elderly couple living at outskirts of Pune.They almost had tears in their eyes as they both are so weak to leave home and it had been ages since they have had their favorite modaks on Ganapati. They called us and thanked for this initiative."
So what next for Sweets Inbox then ?
"This is coming straight from my heart that I want Sweets Inbox to be a household name. Whenever anyone thinks of sweets the answer should be  Sweets Inbox without worrying anything about the quality and hygiene."
says Radhika. In the coming few months, the company plans on expanding their product catalog to include as many products as possible.
Sweets InBox is currently a bootstrapped venture. The company is reaching a stage where they not only need some mentoring but funding as well to take things to next level. They are currently looking for funding to take their venture to the next level. The main criteria is whoever joins them has to be a food lover !