An initiative to 'digitize Bharat', this application will enable real-time listing of available rooms
Chennai, January , 2015:
Stayzilla.com, India's largest online marketplace for 'stays' today launched their B2B mobile app 'Sell Rooms' supported on Android platform, for 'stay' partners listed on the portal. Developed by the in-house technology team of Stayzilla, the app is available for free on the Google play store, empowering owners across Hotels, Homestays, Lodges, Guesthouses, Serviced Apts, Boutique Hotels, Resorts, Boat Houses, Jungle Camps, BnBs etc. to promote their property real-time on Stayzilla.com and increase their business. The SMS enabled app does not require internet connectivity to facilitate listing of rooms instantly online.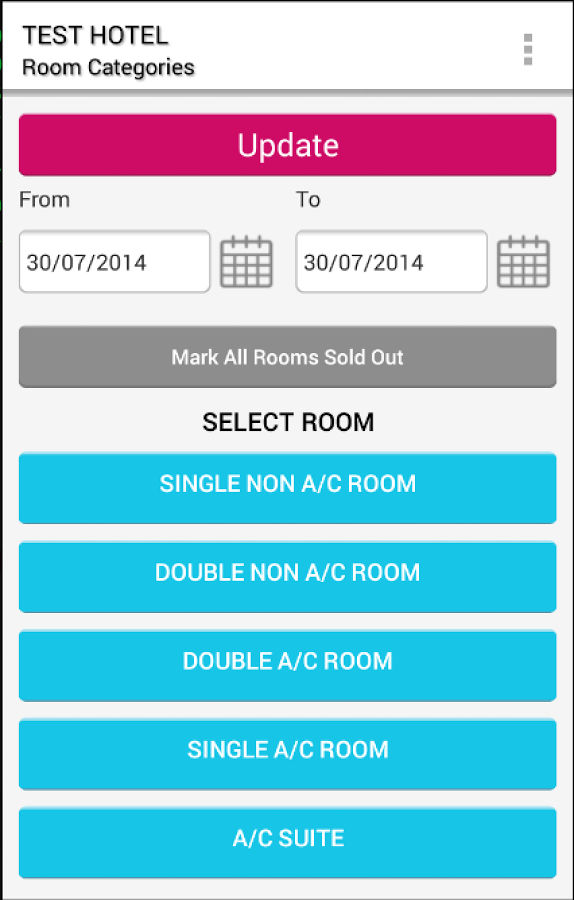 In the pilot phase over the past 2 months, the app has over 1500 users from tier 2 and 3 towns and cities updating their rooms live on the website. The engaged user base post download is close to 90%, with an overwhelming majority of property owners using the app on a daily basis. The user-friendly application that functions with or without a data plan, is reflective of Stayzilla's strategy to digitizing businesses in India, with their 'B2B first' approach.
Earlier, updating inventory on the website took around 3-4 hours but now 'Stay' property owners are now able to monetize their "perishable" room inventory more efficiently and improve their yield management by up to 70% through instant inventory updates.
Sachit Singhi, Director of Partnerships, Stayzilla.com said:
"Being in an open marketplace with multiple players and burgeoning consumers, time is an essential differentiating factor. Stayzilla, takes pride in providing the widest choice of options to consumers across the country, making available the right product to the right consumer at the right time, 'Sell Rooms' reinforces this commitment, benefiting both businesses and consumers. Having launched recently we are pleased to state that 60%-70% of rooms listed through the app are booked, particularly last minute customers. On our app strategy, we made a conscious decision to target businesses first to ensure we had all our 'stay' partners online facilitating efficient bookings of rooms particularly in Tier 2 and 3 towns and cities."
Partner testimonial "Sell rooms has aided in increasing our room night booking significantly, the real-time updating of rooms available has helped in connecting us with relevant consumers across the country. The app is user-friendly, and more importantly can be used even without the internet. We have had a 70% success rate from last minute listings through the app." Said XX, Owner at The Gopi Nivas Grand, Kanyakumari
Available on the Google Play store for free, 'Sell rooms' can be accessed by all Stayzilla listed property owners on https://play.google.com/store/apps/details?id=com.sz.supply
About Stayzilla.com
Incorporated in 2011, Stayzilla.com is India's largest online marketplace for 'stays'. From Kargil to Kanyakumari, Stayzilla offers stay choices in over 1100 tier 1, 2 & 3 towns and cities in India, covering a network of over 18,000 stay options spanning alternate stay options like Home Stays, Rentals, B&Bs to structured providers like Hotels. The company focuses on providing customers the best 'value for money' option within each stay category. Stayzilla has specialized technology and customer service processes to ensure that customers have an enriched experience even in the remotest towns. With an angel funding of $0.5 million from the Indian Angel Network, Stayzilla recently received Series A funding from Matrix Partners.
For additional information and a high resolution of the infographic, please contact:
Comments
comments