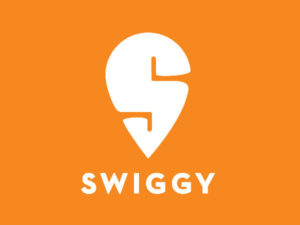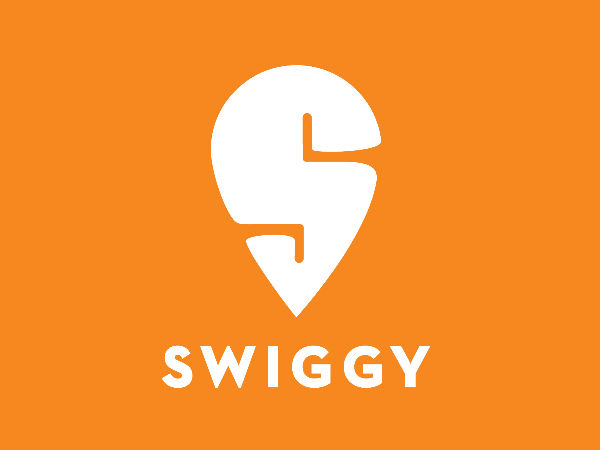 The story of Swiggy's founders is one where they needed to be lost in order to find their actual passion and success that would come along with it. There were roadblocks, setbacks but down the line, we all know how high Swiggy is on the ladder today.
The Beginning
It all started when one of the founder Sriharsha Majety quit his job in London and came to India to pursue his entrepreneurial dreams. He didn't have any networks in the start-up circuit and thus decided to plunge in all by himself. This is where he got into talks with one of the co-founders- Nandan Reddy.
Both of them saw a lot of potential in the unorganized logistics sector of India and thus took up the onus of building a logistics company called Bundl. The company provided logistics and shipping services for the e-commerce industry in a revamped consumer-friendly manner.
However, things for Bundle did not go as smoothly as expected. The founders needed someone who could bring the right technology in to create good functioning. They had to hesitantly contract the building of this tech and by the time the product was finished the market had changed rapidly.
Websites like Flipkart and Amazon had decided to build their own shipping services which is why Bundl's market became smaller. Soon Bundl's operations shut within a year.
But here is where things got interesting. They saw that Ola and Uber were hyperlocal aggregator apps. Thus they looked around and conceptualized the start of a hyperlocal delivery app and Swiggy came into being. During this initiation, they got in Rahul Janimini to do the coding for the online food delivery system.
Funding:
Swiggy began its first round of funding in 2015. The two companies that pitched in a total of USD 2 million, were called SAIF Partners and Accel, both are venture capital firms. In the second round in 2015, another firm- Northwest Venture- joined the former two and they raised 16.5 million USD together.
The Series C of Swiggys funding rounds got them USD 35 million from new ( RB Investments) and existing investors. Very close to the occurrence of this came in Series D which brought in USD 15 million led by Bessemer Venture Partners. The company at this point was worth USD 320 million.
In 2017  the funding venture was led by Naspers who contributes USD 80 million.
2018 has seen two of the biggest funding rounds already for Swiggy with Naspers and DST global coming in with a total of USD 310 million. At the end of the first round of 2018, Swiggy became the second food-tech unicorn in India after Zomato.
Growth:
Swiggy in 2014 started off with a small office in Koramangala in Bangalore. They had initially partnered with 24 restaurants and 6 delivery executives.  But now the company has a large pan-metro-city presence.
Swiggy now operates with a massive force of 35000 restaurant partners and over 55000 delivery executives in across 15 cities in India. The cities in which it is currently present include Delhi, Mumbai, Pune, Bangalore, Hyderabad, Chennai, and Kolkata.
Because of its overall average delivery time of 37 minutes and inexpensive delivery charges Swiggy has quickly risen to the top of India's online, hyperlocal delivery market.  
To stay at the top is not an easy task and thus the company is constantly creating and presenting new ventures. This includes Swiggy Pop,  Access, and Schedule.
The Downs:
Swiggy got into a controversy recently when an anonymous ex-employee made many serious allegations towards the company's business ethos. In his blog post on Tumblr, the employee said that:
"We are made to lie about our market share, as well as order volumes to restaurant owners. The worst part is that instead of helping these restaurants grow their business, we are trained to arm-twist them to increase our commissions every couple of months.
Some restaurants are paying us more than their net margins because Swiggy in some areas in Hyderabad and Bangalore has been able to become a significant portion of their revenues."
He also went on to dismiss most of Swiggy's claims related to the treatment of personnel and research initiatives. This story, however, did not receive too much traction from media houses.
It was also reported that a few restaurants have backed out from their services because of their low commission rates, unreliable logistics, irregular deliveries, and overall untrustworthy services.
The Ups:
Swiggy in 2018  has grown to be one of the biggest and youngest start-ups in India's ecosystem because of its habit of continuously evolving.
It recently started a service called Swiggy Scheduled which allows customers to pre-order their meals. The initiative is already showing the signs of success.
It has also acquired the Asian food start-up called 48 East. The company used to previously deliver oriental cuisine and is now a branch of Swiggy.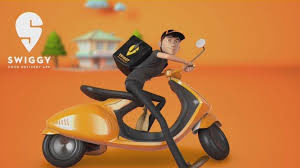 The Future:
According to company's blog, a lot of growth is scheduled for the future. They plan on setting up cloud kitchens and introduce new services like delivering groceries and medicine. There has been a consistent increase in performance on the start-ups end. The same is expected in the future too.
Swiggy as a relatively young company is projected by experts to have a lot of potential. However, even in this short span, a lot of good has happened for the company and a lot has gone wrong too. The forthcoming years will be sure to tell if Swiggy is here for the long haul or its successes were only shortlived.
Comments
comments