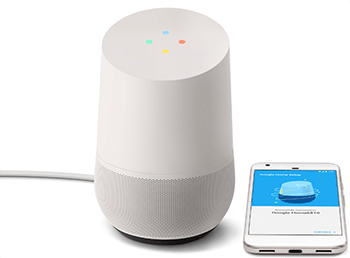 22 October 2018, India:
Now, you can talk to your Google Home in Hindi. Google Assistant received Hindi support way back in March, and users were able to interact with Assistant (on their phones) in Hindi.
But this feature was not present on smart speakers Google Home and Mini. Users were not able to interact with their smart speaker in Hindi.
In August at the 'Google for India' event, the company had announced that the smart speakers will also receive the Hindi support.
Now, the company has rolled out the Hindi support to smart speakers. You can choose Hindi as one of the pair languages. The Hindi support is working fine on the smart speakers as it is accepting the normal assistant commands in Hindi (as it accepts on smartphone).
For changing the Assistant's language on Google Home, you need to follow these steps:
Open the Google Home App on your smartphone.
Navigate to Account tab.
Click Settings in Account tab.
Navigate to Assistant tab and select Languages.
Now you can choose two languages to interact with your Google Home.
What is your choice for pair languages to interact with Google Assistant? You can share your opinions in comments below.
(Image – Google)
Comments
comments