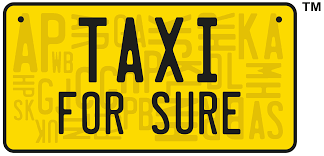 In March 2015, Ola Cabs acquired TaxiForSure in a $200 million deal making it the second largest acquisition in the Indian startups space (with Snapdeal buying FreeCharge, Ola-TaxiForSure transaction is now the third biggest, behind Flipkart's Myntra buy). On April 16th 2015, co-founders of TaxiForSure , Raghunandan G and Aprameya Radhakrishna announced that they were quitting their company, now owned by Ola Cabs.Below is a complete story behind the acquisition of TaxiForSure. A story which reveals the uncertainty and cruelty of this extremely competitive Indian startup industry.
It all started when in August 2014, Ola Cabs started coming up with a number of aggressive techniques to capture the market. They slashed their cab fares, started giving their drivers heavy incentives for extra work the drivers put in and also offered various cashback schemes.
TaxiForSure, Ola's rival then and India's third biggest cab aggregator after Uber and Ola was watching these moves closely. They believed that fresh from the INR 250 crore funding that Ola had raised in July 2014, Ola was only trying to capture the market and could not afford to do so for a long time as they were loosing money on every transaction in their bid to acquire the market.
However the big setback for TaxiforSure came when in October 2014, Ola raised $210 million (about Rs.1,281 crore) from SoftBank and its existing investors—Tiger Global, Matrix Partners India and Steadview Capital.
With the newly raised capital Ola would continue with its existing market acquisition strategy. For TaxiForSure, this would mean fighting for their survival in the game and fighting it out with Ola in a war that would need a lot more cash. It meant it was time TaxiForSure raised money.
Sometime in the third week of November, TaxiForSure started exploring the market to raise funds—around $200 million.
Over the next few weeks talks between TaxiForSure and investors progressed smoothly. When TaxiForSure was extremely close to raising money, the very unfortunate incident of Uber driver raping a Delhi passenger happened. This incident created a question mark about the survival of cab aggregators in India. TaxiForSure could not raise any money from the investors.
With investors not sure about investing in a cab aggregator in India, TaxiForSure realized that they could not sustain very long with the amount of money they already had. At this time the company was approached by Ola cabs for an acquisition.After all efforts to raise money failed, TaxiForSure, not wanting to put the future of their employees in a jepordy decided go ahead with the acquisition.
In March 2015, Ola Cabs acquired TaxiForSure in a $200 million deal.
As entrepreneurs we know what it means to build a company. To give it everything you have got to see your venture succeed.
Stories like that of TaxiForSure are reminders of a harsh realities that we live in and also a reason to keep going faster and faster each day.
Comments
comments