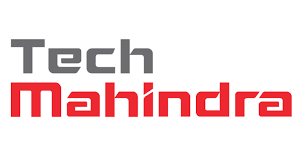 New Delhi, April 15 : Tech Mahindra has inked a USD 150-200 million deal with telecom solutions provider Comverse, a move that will help the country's fifth largest software services firm beef up its operations in Israel.
As part of the deal, Tech Mahindra will develop digital solutions for Comverse and focus on engineering and R&D services. The programme is expected to be implemented starting June 1, 2015.
While the company declined to comment on the deal size, sources suggest that the deal is pegged at anything between USD 150-200 million.
Also, over 200 employees, located across Israel, the US and France, will move to Tech Mahindra, sources added.
The move will help Tech Mahindra expand its presence in Israel and neighbouring markets.
Last year, Tech Mahindra had also acquired Lightbridge Communications Corporation (LLC) and its Israel-based unit Leadcom.
Nasdaq-listed Comverse offers solutions for billing and active customer management, digital services, and systems integration and services.
Its customers include Vodafone, AT&T, Orange, Reliance, Verizon Wireless, BT and MTN among others.
"Tech Mahindra and Comverse have reached an agreement in principle on a strategic relationship… As part of this initiative, employees from certain functions within Comverse's Digital Services business unit are anticipated to join Tech Mahindra," a statement today said.
The onboarding of Comverse's expertise will help Tech Mahindra significantly. This move will help us augment our investments in startup ecosystems, research and development, and network services," Tech Mahindra MD and CEO CP Gurnani said.
Comments
comments