As a part of the tech in Techstory, we bring you the latest in the technology from around the world under "TECH THIS WEEK!" every Sunday! This week we saw Google renaming Google for Work to GSuite – Intelligent Apps for Work and the leak of Blackberry's DTEK 50. We also saw Facebook working on a feature to let business owners tag products on posts, images/videos and Google's beta release of its Cloud Machine Learning service for others. In case, if you've missed any of those, along with France's self driving shuttle test run, don't worry just keep reading !
Facebook is letting businesses tag their products in photos and videos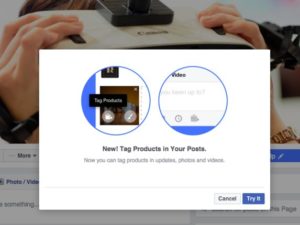 Facebook is taking product sales to its next level, by letting business owners to tag actual products on images, videos and other posts as confirmed by Business Insider
According to the information, when a product is tagged in any of the posts/image/video, users can engage with it by clicking on the tag and reading further information about the product on a new dedicated page.
According to the company statement, the new feature which is currently in testing, will enable product savvy to organically reach out to more people. "Organically" might intend that Facebook is currently not on any new plans to monetize on this feature.
A company spokesperson said that page owners with their own product catalog or shop section on Facebook will have the ability to tag products in posts.
Source: businessinsider
Driverless Shuttle Company Navya Launches Test Run In Lyon !
Comments
comments