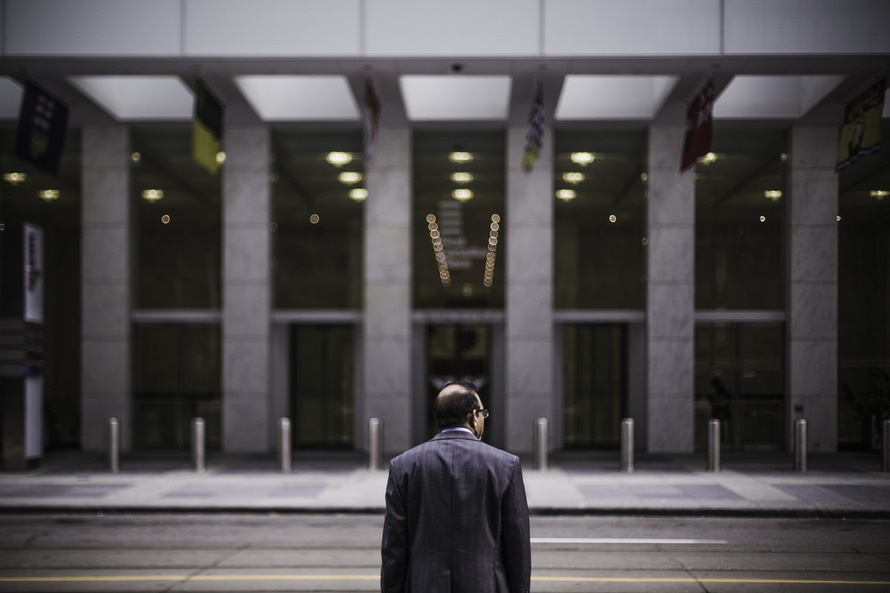 Startups in India has recently witnessed hiring of executives from leadership team, particularly from big companies and from Silicon Valley.
Recently, Fashion Marketplace – Voonik, appointed Raghu Lakkapragada as its Chief Operating Officer.  Prior to this, the company had appointed Prabhakar Sunder, former Finance Head of Myntra, as Chief Financial Officer.
Raghu has experience working with Amazon for 11 years. Prior joining Amazon Raghu was Techinical Architect/Project Manager at Infosys Technologies Ltd.
On the other hand, Treebo Group of Hotels, the Bangalore-based chain of tech-enabled budget hotels appointed ex Yahoo executive Khilan Haria as their Head of Product recently.
TechStory spoke to co-founder at Treebo Group of Hotels, Sidharth Gupta and CEO & co-founder of Voonik, Sujayath Ali strategy  to learn about the strategies behind start-ups hiring executive from big companies.
"In a big company, there is already a pre-defined career path for which they might have to wait for a longer time to grow within the company. For a person who is looking for difficult challenges and to grow at early stage, they find start-up more interesting," said Sidharth.
"When an executive from a big company at start-up, they do not have much restrictions and are welcome to set agendas for the strategically growth, unlike big company's where they require permissions and have certain limitations," said Sujayath.
At Which stage of company do you hire executives to leadership team?
Sidharth: There is no fixed stage at which we hire good quality people for leadership from big companies. What matters is the role they are offered and if they are competent to take the responsibility. The strategy that we are building is to run the company for long term. To build such a long term company, we need investments and quality of people who come up with high skill set at a little early stage.
Related Read: Speed Hiring –  Can It Work For Your Startup?
Sujayath:  There are great leaders, who at any stage will bring value to the company since the inception of the company. I Feel that when company reached series B or Series C level, we can add more value to the company and that you can afford to bring them to the company.
The other way to bring them on board is to bring them as co-founder when you hire during the inception of the company.
What are the challenges you faced while hiring executives from big companies to your leadership team?
Sidharth: When you are trying to hire from big companies towards executive team, the start-up must be ready to offer a reasonable and compelling remuneration, depending upon their skills and their ability to manage a team that they have experienced from big companies. We try to ensure that the compensation that we try to retain them.
Sujayath: When an executive from big company is looking for switch, he/she has a lot of opportunities. So the way we pitch in order to rope them to the company does matter and we  do follow strategically planning for the same. We have to also look into the remuneration we provide as per their skills and also look into whether we meet their expectations.
What is the added advantage that executives bring to the table, compared to early stage employee while hiring for leadership team?
Sidharth There is a difference. Although the educational background does matter. At the same time, the experience employee has already obtained skills working in large scale company. The experienced candidates have already been through several stages of being tested about their skills and their method of implementing inputs that strengthen company's already existing strategy, managing people working under them, among others. These experienced employees have worked on problems that were at large scale and have a good exposure of handling high pressure environment compared to the fresh B-School graduate or from reputed colleges that can be value in forming strategies to the organisation.
Related Read: 10 Qualities To Look For While Hiring Your Core Team !
Sujayath: It depends upon the position. But Bringing experienced to a leadership team is more considered since they come when the knowledge and good exposure after working in big companies.
What is the added advantage that executives bring to the table, compared to elevating an employee from within the company for leadership team?
Sidharth: We do believe in elevating a person to higher position within the organisation and we have a strong preference in elevating person within the company for higher role, which happened in the past in our organisation as well. The employee who is working within the company at times might not have the same experience that the person who is hired from big companies to executive team and that he/she at times might not be able to handle extreme high pressure environment.
Sujayath: There is less risk when you bring an executive from big companies to join leadership team in terms of preparing our company's strategy for a long run. However, within the process, we have elevated executives from within the company. It depends on the role whether to hire executives from big company or to elevate an employee from within the company.
Comments
comments