As a part of the tech in Techstory, we bring you the latest in the technology from around the world under "TECH THIS WEEK!" every Sunday! This week we saw Instagram all set to let you turn off comments in its latest update and Honda's latest announcement about its theme for the much awaited Consumer Electronics Show. We also saw a new leak on the hyped Samsung Galaxy S8 and Facebook admitted that it was miscalculating viewership metric. In case, if you've missed any of those, along with Google's recent announcement to run entirely on renewable energy, don't worry just keep reading !
Instagram to Let You Turn Off Comments, More in Latest Update!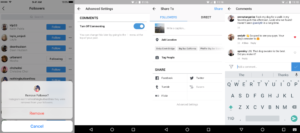 Instagram announced on Tuesday that it would be providing more tools for users to protect themselves and others from online abuse by allowing them to remove comments and filter out certain followers.
So this was what the Insta had to say, "Some people on Instagram choose to have private accounts, which means they approve each follower. This is an important way for people to feel comfortable sharing with close friends and family. In the past, once you approved a follower, there was no simple way to undo that decision without blocking them. Going forward, if your account is private, you can remove followers by going to your list of followers and tapping the … menu next to any person's name. The person will not be notified that you removed them as a follower."
Though the company didn't mention about when the updates will go live but looking at the scenario, it might roll out by this weekend.
Samsung Galaxy S8 Will Be Powered By Stereo Speakers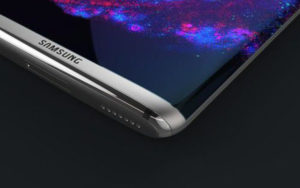 The latest leak from Samsung's much hyped comeback phone Galaxy S8 is that the smartphone is expected to sport stereo speakers. This news first reported by FoneArena is expected to be a result of Samsung's latest acquisition Harman International Industries, Incorporated.
HARMAN's leading brands and cutting-edge audio systems include JBL, Harman Kardon, Mark Levinson, AKG, Lexicon, Infinity, and Revel.  The company also licenses Bowers & Wilkins and Bang & Olufsen brands for automotive.  All of these brands are expected to greatly enhance the competitiveness of Samsung's mobile, display, virtual reality and wearable products to deliver a fully differentiated audio and visual experience for customers.
According to the intel from GSMArena, Samsung will be prepping two versions of the flagship – a regular 5.7″ edge model with a curved screen and a 6.2″ phablet with a bezel-less display. Recently we also heard Samsung is dropping the idea of a dual-camera setup in favor of a high-end single snapper with top specs.
Google to Run Entirely on Renewable Energy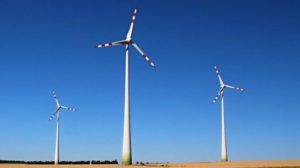 Google is doing it all what it takes to power its data centres and the offices for its 60,000 staff by renewable energy. To reach this goal Google will be directly buying enough wind and solar electricity annually to account for every unit of electricity the operations consume, globally.
Every year people search on Google trillions of times; every minute people upload more than 400 hours of YouTube videos. All of that takes an incredible amount of processing power — which means energy.
NY Times stated, Google consumed as much energy as the city of San Francisco last year. Next year, it said, all of that energy will come from wind farms and solar panels.
Over the last six years, the cost of wind and solar came down 60 percent and 80 percent, respectively, proving that renewables are increasingly becoming the lowest cost option.