As a part of the tech in Techstory, we bring you the latest in the technology from around the world under "TECH THIS WEEK!" every Sunday! This week we saw Wire, a Swtizerland based communications company, introduce a new version of its own messaging service that promises end-to-end encryption for all conversations.We also saw Coachella music festival promise that they will provide their users a Virtual Reality experience. iPhone this week introduced OLED screen approach to FDA approving Indego exoskeleton for clinical and personal purpose. In case, if you've missed any of those, along with the results of Artificial Intelligence's biggest showdown in human history, don't worry just keep reading!
Wire Gets Encrypted Messages And Videos Option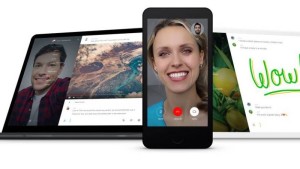 It's been more than 15 months since Wire entered the competitive messaging app scene with the promise to build a Skype for the modern age — a promise given real credence by the backing of Skype cofounder Janus Friis.
Available for Android, iOS, and desktop, Wire is making good on that promise today by introducing video calls to the messaging mix. In addition, Wire is also rolling out end-to-end encryption for messaging, a feature that has been available on voice calls since the app's launch back in 2014.
Though Wire is battling against incumbents such as Facebook's Messenger and WhatsApp services, which claim almost two billion monthly active users (MAUs) between them, the Swiss startup has always pitched itself on the experience — "simple, beautiful conversations" is what Wire wants to be known for, as well as high-fidelity calls.
Video calls have been a long time coming for an app that claimed it was gunning for the big dogs of the messaging world from its inception. Indeed, Skype has offered video calls on mobile for a while already, and recently expanded this offering to include group video calls. Facebook Messenger has offered free video calls for almost a year, and its slightly more popular WhatsApp counterpart is expected to introduce this shortly too.
As for full encryption, Wire said that this is in response to the "growing sentiment that our private communications should be private, not used or sold for targeted advertising." It's also perhaps in part due to the high-profile tête-à-tête between Apple and the FBI. But whatever — full end-to-end encryption is already offered by WhatsApp and Telegram, so this really was the minimum Wire could offer.
With messaging apps more or less converging to offer the same features — voice, text, stickers, emojis, video, and encryption — one of the key differentiators that remains is design and experience. That's all well and good, but luring consumers over from long-established services is a tough ask: You may love Wire, but if your friends aren't using it, you'll probably stick with WhatsApp or Messenger.
Source: venturebeat.com
iPhone With OLED Screens Planned By Apple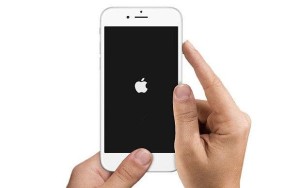 Phones produced in 2017 will feature organic light-emitting diode (OLED) flexible displays, a significant step forward from the LCD screens the Californian tech giant currently uses in its handsets.
OLED screens are typically brighter and use less power than LED displays, as well as being flexible, possibly raising the prospect of a curved screen in the iPhone or a future Apple gadget.
The new flexible plastic OLED displays will replace the traditional glass screens, and will now be extended across smartphone, automotive and wearable device displays, the company added.
It was reported last June that Apple was planning to replace the iPhone's current LED-backlit Multi-Touch display with an OLED screen. The company has also filed numerous patents around the use of bendable displays and devices in recent years. The Californian company was granted a similar patent for flexible displays in October last year, and another in February 2013. in November 2013, a report claimed two iPhone models were in development with curved glass screens, but given the sizing of the rumoured phones (4.7 inches and 5.5 inches respectively), it appears the source was referring to what became the iPhone 6 and 6 Plus.
Apple is reported to be planning to launch a 4-inch iPhone, dubbed the iPhone SE or special edition, at an event in San Francisco on March 21.The new handset is rumoured to feature a 12-MP rear-facing camera, a near-field communication (NFC) chip for Apple Pay support and a Touch ID fingerprint scanner.
Source: telegraph.co.uk
AlphaGo Scores A Hat Trick Over Go Champion Lee Sedol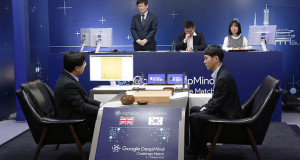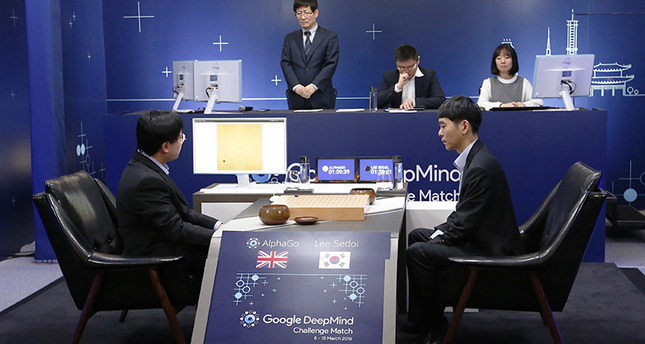 AlphaGo has outrun South Korean Go Champion Lee Sedol , scoring a hat trick over the human brain in an ancient Chinese Board Game at Seoul. With this victory, Google's Deepmind AI has become a clear winner of a grand price of US $1million.
AlphaGo scored its first victory on Tuesday and then the computer nailed the South Korean champ again on Thursday and with its third consecutive victory, it has set a new benchmark for Artificial Intelligence. This win has put up a big full stop on experts' speculations who predicted that it will take another decade for AI to match human brain and reasoning power.
Artificial Intelligence is definitely some years away from becoming mainstream and AlphaGo's win sets a precedent on how AI can be put to good use. However, not everyone is in favour of AI's dominance. Renowned cosmo physicist Stephen Hawking has been advocating against AI and has said that AI can potentially affect humans negatively, reports Indian Express.
After winning the competition, Sergey Brin, Co-founder, Google said, "Honoured to be in company of Lee Sedol. The potential of AlphaGo to beat world champion human player could be used for world's benefits."
"I am bit stunned and speechless with this victory of AlphaGo over Lee Sedol. Lee Sedol put out a great fight in the third game forcing AlphaGo to reason its moves. Proud of AlphaGo team and Deepmind AI  can further help scientists solve various world problems," said Demis Hassabis, Founder and CEO, Deepmind.
Source: techstory.in
FDA Approves Use Of Indego Exoskeleton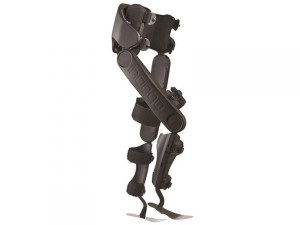 Indego exoskeleton gets an approval from the U.S. Food and Drug Administration (FDA) for both clinical and personal use in the country. People who are paralyzed below the waist can stand up and walk using the Indego exoskeleton. Indego was a 10-year project by a team of engineers at the Vanderbilt University School of Engineering, and Parker Hannifin Corporation commercialized the low-limb exoskeleton for use in the U.S.
Michael Goldfarb, a mechanical engineering professor who developed Indego, said he finds the FDA approval "particularly gratifying." Indego is the first product from his Center for Intelligent Mechatronics lab to become a commercial product with the help of students and engineers. He hopes that Indego will make a difference in the patients' quality of life. The National Institute of Child Health and Human Development funded the Indego's initial development. In 2012, Parker bought the Indego's exclusive license to sell and has worked with Goldfarb's ream to develop a commercialized version since.
Indego is an external skeleton that works by strapping it tightly around the patient's torso. The legs are strapped with firm supports, extending from the hips to the knees and from the knees to the feet. Electric motors act as knee and hip joints that can be controlled using a computer and are powered by advanced batteries. Patients use forearm crutches to keep their balance while standing up and walking using Indego. Patients can also remove the exoskeleton while they are sitting down or using a wheelchair. This design feature allowed Indego to become lighter and less bulky.
Goldfarb likened Indego to a Segway with legs. With Indego, a patient can move forward by leaning forward. If a patient leans back and holds the position, he can sit down. Leaning forward while sitting down and holding it for a few seconds enables the person to stand up. Indego received the FDA clearance after completing the largest clinical trial for an exoskeleton device in the U.S. In a press release, Parker said that the study participants were able to walk safely on several outdoor and indoor surfaces and environments using Indego in the span of more than 1,200 individual sessions.
News Source:techtimes.com
Coachella To Debut Virtual Reality Experience At This Year's Music Festival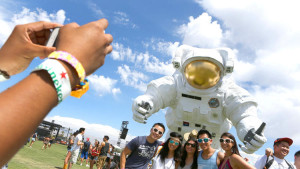 At this year's Coachella Valley Music and Arts Festival in April, festivalgoers will have access far beyond the the polo field or swanky VIP areas, thanks to a virtual reality experience.
Festival organizers have announced a partnership with Vantage.tv that will offer fans "unprecedented access" to the weekend of shows through a number of virtual reality experiences "before, during and after the festival." According to the announcement on the initiative's site, festivalgoers will also be able to create and share their own virtual reality content — which will almost certainly be an experience in itself.
Coachella ticketholders can expect to receive a special cardboard headset in the mail and the website also provides a link for fans to purchase their own set. This isn't the first time Coachella has experimented with tech innovation. In 2012, headliners Dr. Dre and Snoop Dogg famously resurrected slain rapper Tupac Shakur by way of a freakily lifelike hologram-type image that rapped, danced and talked to the crowd.
That same year Dre's electronics line, Beats, offered a 4-D experience where users watched main stage acts in a circular multilevel seating area inside a tent that was programmed to vibrate with the musicians onstage as they took in the show wearing special 3-D glasses and wearing the high-end headphones.
Source: latimes.com
For regular updates on Tech, check out Techstory's Technology Space!
(Image Credits : feature Image From Freepik)